The Dog House: Three best NFL underdogs for Week 11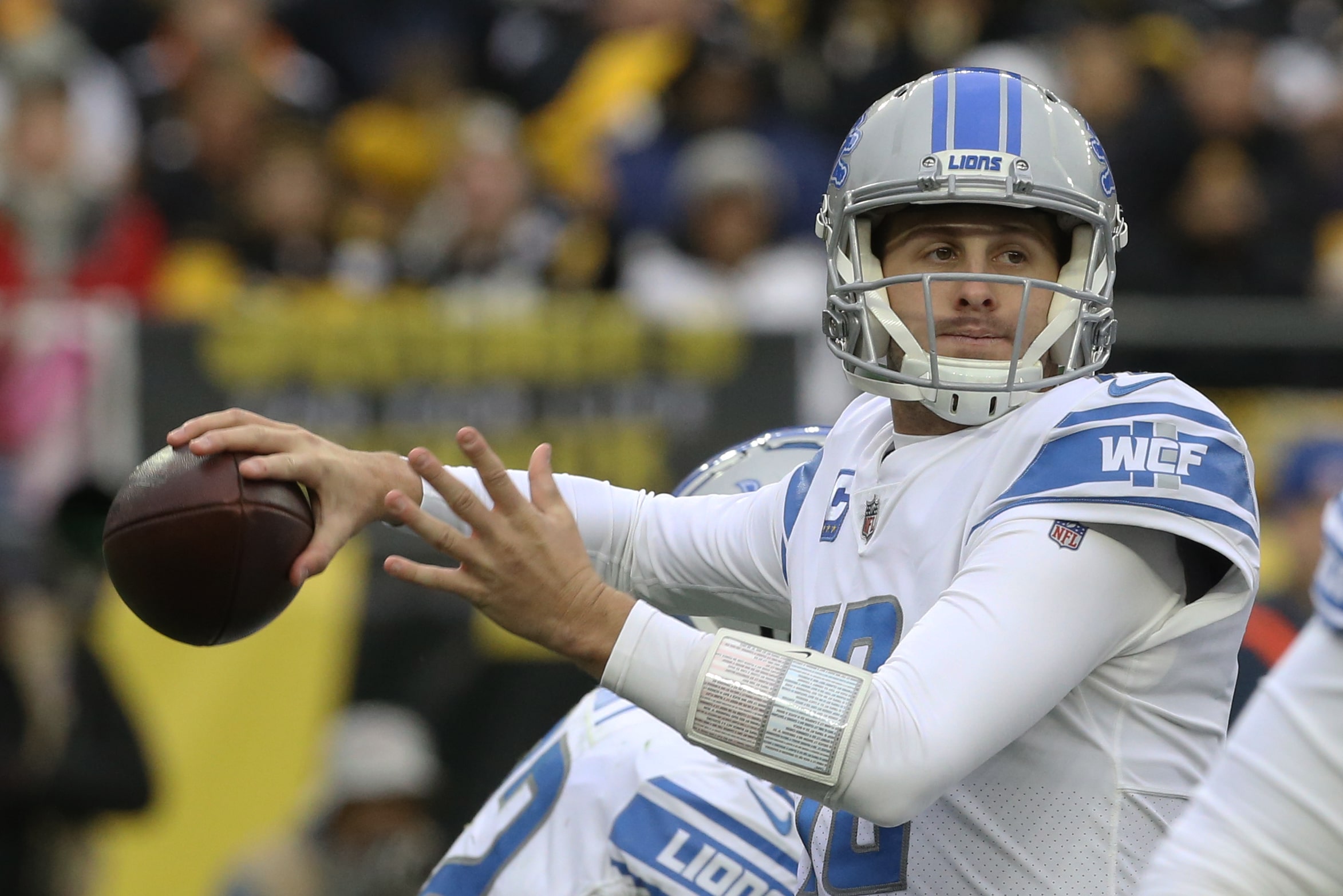 NFL underdogs are 87-62-1 on the season, people. We need to be betting these. It's not just because they're winning, though. It's fun to have a few 'dogs. You look smart in front of your friends when you say things like, "I'll take the points with the Lions." Sure, you'll get dragged if the Lions get rolled, but if they cover you're a God. Here are 3 'dogs for Week 11 that may not win but I think can cover.
On top of this article, you should definitely check out our experts' NFL picks this week. It's just a smart thing to do. Also, bets can be added to the card, so why not follow me on Twitter in case we get some last-second action? Once lineups are announced for some of these games, there is a chance for opportunity to knock.
Detroit Lions +11 (-110) over Cleveland Browns
This is just stupid but I have to do it. The Detroit Lions are the definition of NFL underdogs, but they are going to win a game at some point. I doubt it's this week and there are so many reasons why. First, the Browns are well coached and they just got boat raced last week 45-7 by the New England Patriots. They will be ready for this game. Another reason is because the Lions just had their first game of the season that saw them not lose. Granted they didn't win, but they didn't lose either. They could come out flat but something tells me that they show up and stay within 11 points of the Browns.
Be sure to read our full game preview for Detroit Lions vs Cleveland Browns
Indianapolis Colts +7 (-110) over Buffalo Bills
NFL underdogs have no rhyme or reason. If they did, people smarter than us would be on the right side of them every time. I'm not saying that people don't get them right; I'm just saying that it's rarely some easily explained thing. Not before the game at least. That's how I feel about this one. The Colts simply seem to be a magic team. They get into dogfights with very bad teams and then they beat good teams like the 49ers. Even though that game was in a rain storm, it still counts. Meanwhile, the Bills are great and all but they have lost games this season to other AFC South teams like the Tennessee Titans and Jacksonville Jaguars. I think the Colts can keep this within 7 points.
Don't forget to read our full game preview for Indianapolis Colts vs Buffalo Bills
Dallas Cowboys +2.5 (-110) over Kansas City Chiefs
This is the NFL underdog I like the most this week. Everybody and their brother is going to say the Chiefs are back after last week but there was some pretty flukey stuff happening in that game. I still say if DeSean Jackson doesn't fumble that ball and runs into the end zone like every other player in the NFL would have done, that game would have been different. The KC defense stinks and the Raiders just couldn't take advantage. That won't be the case Sunday. The Cowboys are going to score, score and score some more on the Chiefs. It will be hard for Kansas City to win this game, much less cover 2.5 points.
Be sure to read our full game preview for Dallas Cowboys vs Kansas City Chiefs
Pickswise is the home of free NFL picks and predictions. Make sure to also check out our NFL parlays and NFL prop bets tabs for more expert picks.