The Dog House: Three best NFL underdogs for Week 8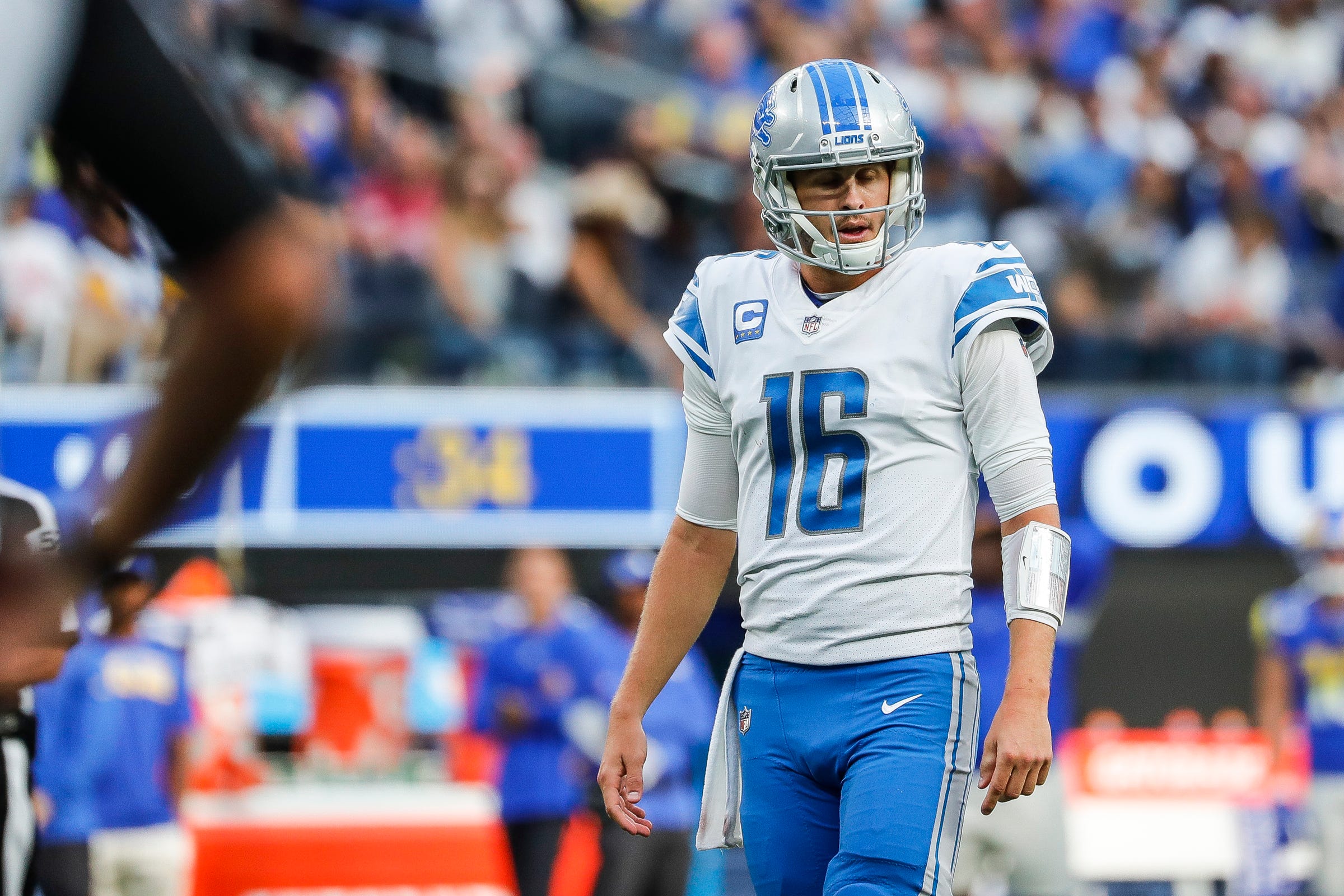 After 7 full weeks the Doghouse is 12-9 on the season, putting us at +2.1 units. That's not bad considering we're betting on teams nobody wants. The books literally have to give us points to take these teams, which is crazy when you think about it. Still, there's value in these streets if you just look hard enough. One man's junk is another man's treasure is what I guess I'm trying to say. Just like every other week this season, there are 3 NFL underdogs that I think have a little bite.
On top of this article, you should definitely check out our experts' NFL picks this week. It's just a smart thing to do. Also, bets can be added to the card, so why not follow me on Twitter in case we get some last-second action? Once lineups are announced for some of these games, there is a chance for opportunity to knock.
Detroit Lions +3.5 (-110)
Look, I don't have the stats to back this one up but then again what good are stats? NFL underdogs defy statistics. That's why we bet them in the first place. All I'm saying is that this Detroit Lions team is going to beat someone they shouldn't at some point. They took it to the Los Angeles Rams last week after getting housed 34-11 by the Cincinnati Bengals the week before. We now know that the Bengals are good, so that 34-11 beatdown doesn't look so bad any more. It's actually a good loss now. See how that works. The Philadelphia Eagles have to be on notice as they've beaten only the Carolina Panthers (barely) and the Atlanta Falcons. They are not a good team. I think the Lions could actually beat them.
Be sure to read our full game preview for Philadelphia Eagles vs Detroit Lions
New England Patriots +5.5 (-110)
I have been picking the Patriots a lot lately but what do you want me to do? Ignore the fact that the Chargers can't stop the run and the Patriots have the exact type of team that can exploit that? No team in the NFL is worse in the opponent yards per rush metric than the Chargers. All the Patriots have to do is keep it close with the run game. That's it. There's no such thing as home-field advantage in Los Angeles, so forget about the game being at SoFi Stadium. The Baltimore Ravens just made Justin Herbert look average last time out. Sure the Chargers had a bye but we're talking Bill Belichick here. He always has something up his sleeve and I'll gladly take 5.5 points with him and the Patriots. This NFL underdog has bite.
Don't forget to read our full game preview for New England Patriots vs Los Angeles Chargers
Jacksonville Jaguars +3.5 (-110)
It feels weird to say this but I actually think the Jacksonville Jaguars can cover 3.5 points in Seattle this Sunday. Did you see the Seahawks on Monday night? They were awful. Geno Smith is not a NFL quarterback and that's a problem. Go back and think about Jacksonville for a second too. They beat the Miami Dolphins who are not good. (Neither are the Seahawks). They hung with the Titans in Week 5 and we now know that they are in fact good. The Bengals beat the Jaguars by only 3, so there's that too. Jacksonville has the second-best rushing attack (DVOA) in the NFL which keeps them in games. At least it has been. All they have to do is force Geno Smith into a mistake or 2 and they should be in a position to win this game late.
Be sure to read our full game preview for Jacksonville Jaguars vs Seattle Seahawks
Pickswise is the home of free NFL picks and predictions. Make sure to also check out our NFL parlays and NFL prop bets tabs for more expert picks.