The Dog House: Three best NFL underdogs for Week 9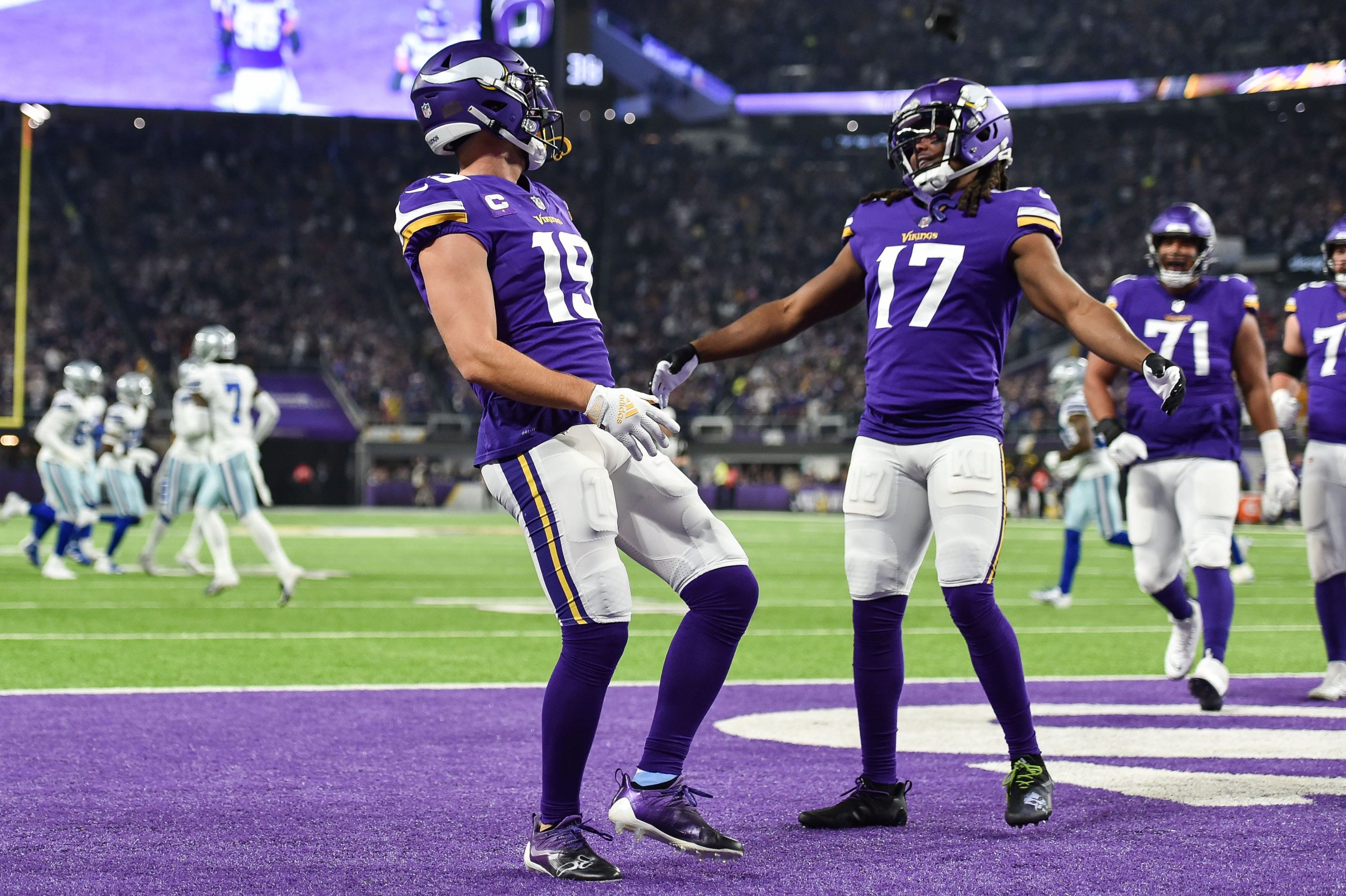 The NFL underdog is where it's at people. Obviously, we're going to have some favorites, overs and player props on our NFL card each week but let's not forget the underdogs. Some of them have bite. On the season if you're blindly betting NFL underdogs, you're up so there's that. Of course, we don't just blindly bet because we're so much smarter than that but it's nice to know we're fishing in a pond with a lot of fish. Here are 3 underdogs I like this week.
On top of this article, you should definitely check out our experts' NFL picks this week. It's just a smart thing to do. Also, bets can be added to the card, so why not follow me on Twitter in case we get some last-second action? Once lineups are announced for some of these games, there is a chance for opportunity to knock.
Minnesota Vikings +6.5 (-110) over Baltimore Ravens
I know the Vikings just lost to Cooper Rush and the Dallas Cowboys but the guy wasn't that bad. In terms of Cowboys' backup quarterbacks he's definitely better than Ben DiNucci was last season. And the thing is, it's not like the Vikings got beat by Rush. They only gave up 20 points. They got beat by the Cowboys' defense. I don't know if people are paying attention but the Cowboys' defense is actually good now (6th DVOA) and the Baltimore Ravens' defense is 24th in the NFL (DVOA). There is no stat to back this up but I bet the Vikings are able to move the ball just like the Colts and Bengals did recently against the Ravens. Keep in mind the Ravens almost lost to the Detroit Lions. Enough said. This NFL underdog has bite.
Be sure to read our full game preview for Minnesota Vikings vs Baltimore Ravens
Atlanta Falcons +6.5 (-110) over New Orleans Saints
I'm about to say something that would get you fired from most places (thank God Pickswise is cool with outside-the-box thinking.) Ready? I don't think the Atlanta Falcons are that bad. They haven't lost by more than 6.5 points since September 19th and that was against the Tampa Bay Buccaneers. They were actually in that game too and if it wasn't for a couple late-game pick 6s they may have covered. Now they get the New Orleans Saints who just won the Super Bowl last week and they'll be missing their starting quarterback. I don't think it's crazy to say the Falcons could win this game outright. (I won't say it but I'll fight for your right to). I'll take Atlanta with the points here because they are an NFL underdog with bite.
Don't forget to read our full game preview for Atlanta Falcons vs New Orleans Saints
Green Bay Packers +7.5 (-110) over Kansas City Chiefs
I know the Packers don't have Aaron Rodgers but does it matter? We just saw the Kansas City Chiefs struggle to beat the New York Giants. They gave up 17 points to a Jason Garrett offense which is like 35+ to a real one. Sure the Green Bay defense is 22nd in the NFL (DVOA) but they aren't giving up points. It's hard to cover 7.5 if you can't score points. On top of that, there is a great chance the Packers run the ball down the Chiefs' throats with Aaron Jones and AJ Dillon. We saw what that duo could do against the Arizona Cardinals last Thursday night. Now they get the third-worst run defense in Kansas City. How bad could Jordan Love be? I'll take the 7.5 points and find out for myself.
Be sure to read our full game preview for Green Bay Packers vs Kansas City Chiefs
Pickswise is the home of free NFL picks and predictions. Make sure to also check out our NFL parlays and NFL prop bets tabs for more expert picks.