Three NBA teams that will make big improvements in 2021-22: Don't sleep on the Timberwolves
One of the best parts of professional sports is watching teams go from 'worst to first.' That was on full display for the most recent NBA Finals, as both the Phoenix Suns and Milwaukee Bucks were complete dumpster fires at various points over the past decade. There are few things more heartwarming than watching a franchise go from the bottom to the top.
It happens every season, and identifying which teams are next to make the leap can be very profitable. Especially when it comes to futures betting. This past season, I placed a bet on the Suns at 80/1 to win it all cause I liked what they were building. They came up just short (don't worry I hedged and still made some nice money), but it was a massive hit in terms of value.

Today we're going to be taking a look at who those surprise teams will be for the 2021-22 season. Let's not waste any more time.
Minnesota Timberwolves (2020 record: 23-49)
Hand up…I'll admit it: I thought the Timberwolves would be a lot better than they were last season. They turned out to be one of the worst teams in the league. But Minnesota way underachieved relative to its talent level, and there are reasons for optimism this offseason.
For starters, the Timberwolves were without Karl-Anthony Towns for a good chunk of the season. The star center missed 22 of 72 games, and it was during that stretch that they really fell apart. Malik Beasley, who averaged 19.6 points per game, missed half the season. D'Angelo Russell missed 30 games.
Three of their top four scorers missed at least a third of the season. Just based on better injury luck alone, the 'Wolves should improve significantly. Perhaps the most positive takeaway though is that 2020 first overall pick Anthony Edwards looked like a star in the making. He averaged 19.3 points per game as a 19-year-old rookie, and if he can take the next step this team has real potential. Towns, Beasley, Russell, and Edwards each averaged at least 19 a game.
If their young guys keep progressing and they add a few bench pieces over the summer, this offense can be elite. Their win total is likely to be set very low as they will once again be expected to be one of the worst teams in the league, and as of right now I'm leaning over.
Orlando Magic (2020 record: 21-51)
Like the Timberwolves, the Magic were one of the worst teams in the NBA last season. They also have plenty of reasons for optimism. Their record was only so poor because they blatantly tanked the second half of the season after trading away key veterans like Nikola Vucevic, Evan Fournier, and Aaron Gordon. Quietly, they have a solid young core that is going unnoticed because of injuries.
Jonathan Isaac missed all of last season after tearing his ACL in the bubble, and should be ready to go for the start of this campaign. Markelle Fultz, who was finally starting to deliver on his potential, will be back at some point this season after tearing an ACL after just eight games. Fellow point guard Cole Anthony showed plenty of flashes as a rookie, and they also have guys like Wendell Carter Jr. and Garry Harris thanks to trades.
Orlando made a home run coaching hire by bringing in Mavericks assistant Jamahl Mosley. Every year there's a scrappy young team that defies all expectations but out-hustling everyone else, and the Magic could be that team next season.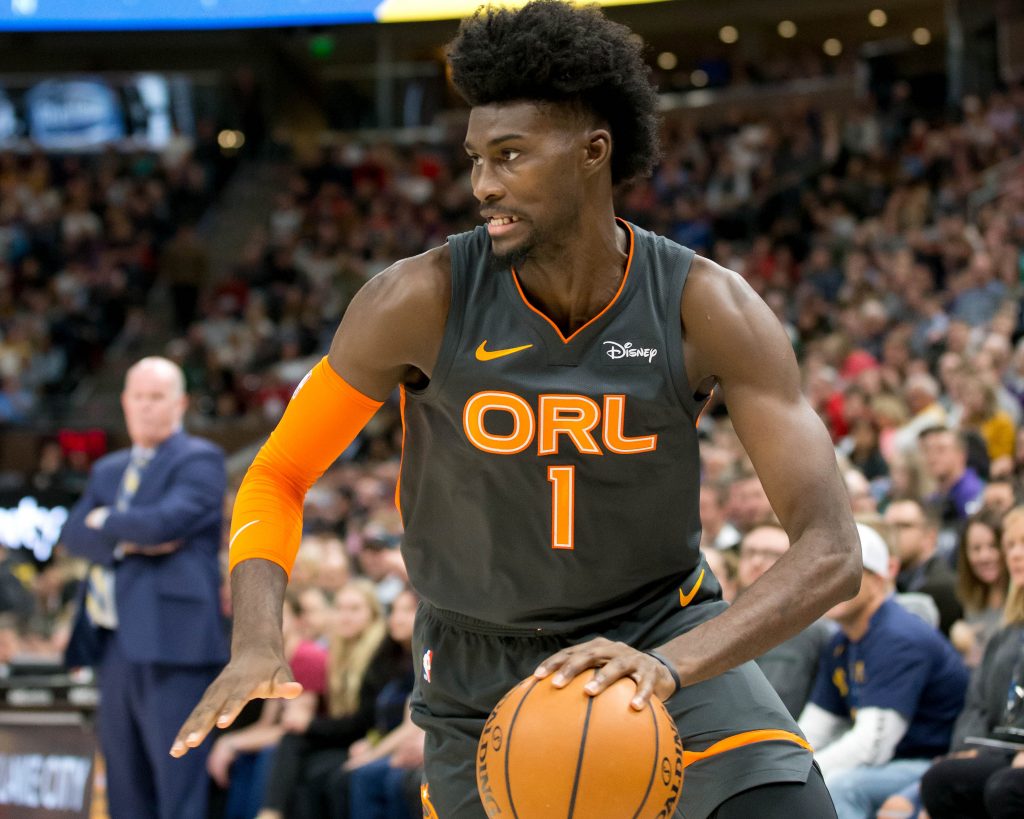 Toronto Raptors (2020 record: 27-45)
The Raptors are too good of an organization to be down for too long. They were arguably the league's biggest disappointment last season, but have a strong chance to bounce back. Unlike the Timberwolves and Magic, Toronto already has a winning culture.
This is a team that won a championship just a couple years ago. They dealt with a ton of injuries, as pretty much all their key players missed significant stretches of time. Kyle Lowry might move on this offseason, but at 35 that's not the end of the world for the Raptors. If the team can hang on to sharpshooter Gary Trent Jr., who played only 17 games for them last year, there is a lot to like.
Trent alongside Pascal Siakam, Fred VanVleet, and OG Anunoby is a very solid core. Throw in the fact that they've got one of the league's best execs in Masai Ujiri at the helm, and I don't see how this team isn't leaps and bounds better. When you dig into the numbers, you will see that Toronto's point differential was actually only -0.4 last year. As such, they should've been around a .500 team, not anywhere near 27-45. They just got really unlucky, and positive regression should be in store for them.