Thursday college basketball four-team mega parlay (+1587 odds)
With the NFL season having come and gone, it's time to give the people what they want and start rolling out some college basketball mega parlays. Thursday's opportunity is heavy on the Pac-12, as six of the eight major-conference contests on the NCAAB schedule hail from that conference. Every single Pac-12 representative is taking the court on Thursday.
Here's our four-team parlay:
Purdue ML (+150)
UCLA -4 (-110)
Colorado -1.5 (-110)
Oregon State +11 (-110)
Parlay odds: +1587
For this parlay we mix in two favorites against the spread, one underdog and the points, and an underdog on the money line. Let's break down each of the four legs one by one.
Purdue Boilermakers ML over Minnesota Golden Gophers (+150)
The Boilermakers are coming off a win and when they hosted Minnesota earlier in the season they earned an easy victory by 19 points. Purdue is not necessarily elite, but it plays a fundamentally sound, physical style that suits its personnel. Big man Trevion Williams always plays smart and had 17 points to go along with 14 rebounds in the previous matchup with the Golden Gophers. Minnesota got off to a hot start in 2020-21 but since conference play started it has been a struggle. In the loss to Purdue last month, top scorer Marcus Carr went for only six points—a season-low effort. When he is off his game, the Gophers really struggle to find regular scoring. Having locked down Carr last time, there is no reason to think the Boilermakers can't do something similar again.
UCLA Bruins -4 over Washington State Cougars (-110)
UCLA is fresh off of a blowout loss to rival USC, but that result shouldn't be terribly surprising. Both Cody Riley and Jalen Hill missed that game and USC is the last team you want to see without two post players, given that Evan Mobley might be the best big man in the country not named Luka Garza. Both Riley and Hill are questionable for this matchup, as well, but Washington State won't be able to exploit potential absences as well as the Trojans did. The Cougars are only decent on defense and they often struggle at the offensive end of the floor. In fact, they have the worst-rated offense in the Pac-12. So much relies on Isaac Bonton, who ranks 48th in the country in usage rate. Boton played well in the first meeting with UCLA and the Cougars still lost by 30.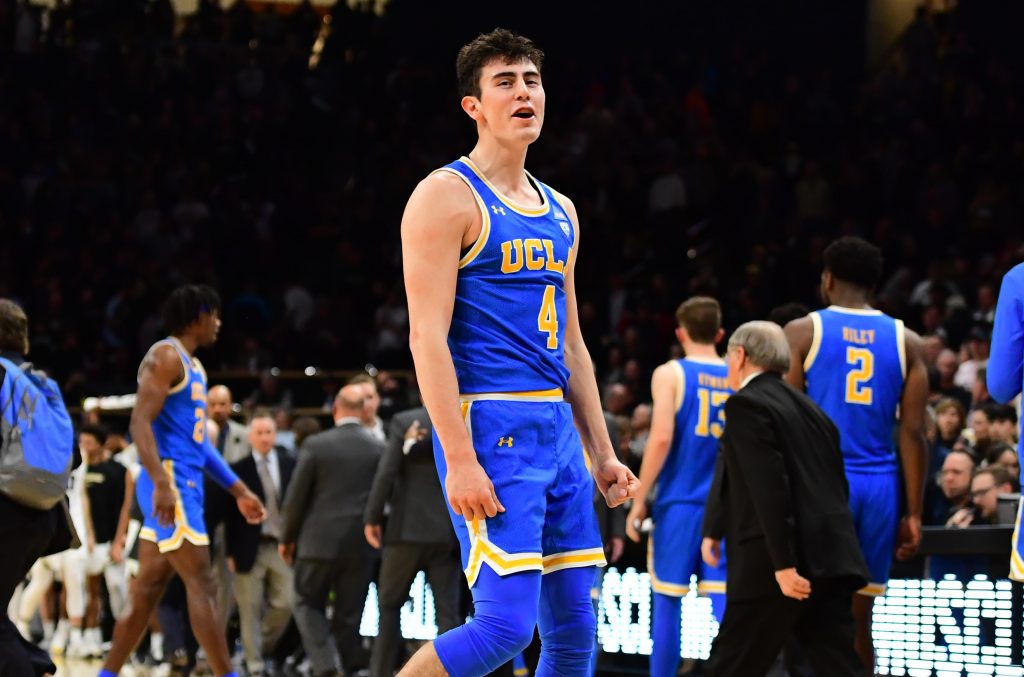 Colorado Buffaloes -1.5 over Stanford Cardinal (-110)
Oddsmakers probably aren't giving the Buffaloes enough credit with this extremely small line, so there is plenty of value on the road team is this crucial conference showdown. Starting with their offense, the Buffs are tops in the Pac-12 and No. 10 in the entire country in efficiency. A big reason why Colorado is playing so well is that it leads the conference in effective field-goal percentage. This squad is dangerous both from the perimeter and around the basket, thus Stanford will have a tough time figuring out where to focus its defense. The Cardinal won't want to put the Buffaloes on the free-throw line, either, because they lead the nation at 83 percent. Much unlike Colorado, Stanford is second-to-last in the conference in turning the ball over. The Buffs are simply the better, sounder, more well-rounded team.
Oregon State Beavers +11 over Arizona Wildcats (-110)
Arizona has been solid enough this season, but there is no reason why it should be a double-digit favorite over Oregon State. The Wildcats have lost three of their last four games, one of them being a dreadful 15-point setback against Utah. As for the Beavers, they have recovered from a slow start with a 5-3 record in their last eight. One of those losses has come against Colorado, and this stretch includes victories over USC and Oregon. They held the Trojans to only 56 points and the Ducks to just 64. Oregon State ranks 313th nationally in pace of play and fewer possessions obviously mean fewer points overall and generally correlates with more competitive games on the scoreboard. Plus, Arizona is averaging only 68 points per game over their last four.
Pickswise is the home of free NCAA basketball picks and predictions. We will provide predictions on both the side and totals for all of the power-conference and Top 25 games during the 2020-21 season.