Toronto Blue Jays 2022 MLB season preview, odds, and predictions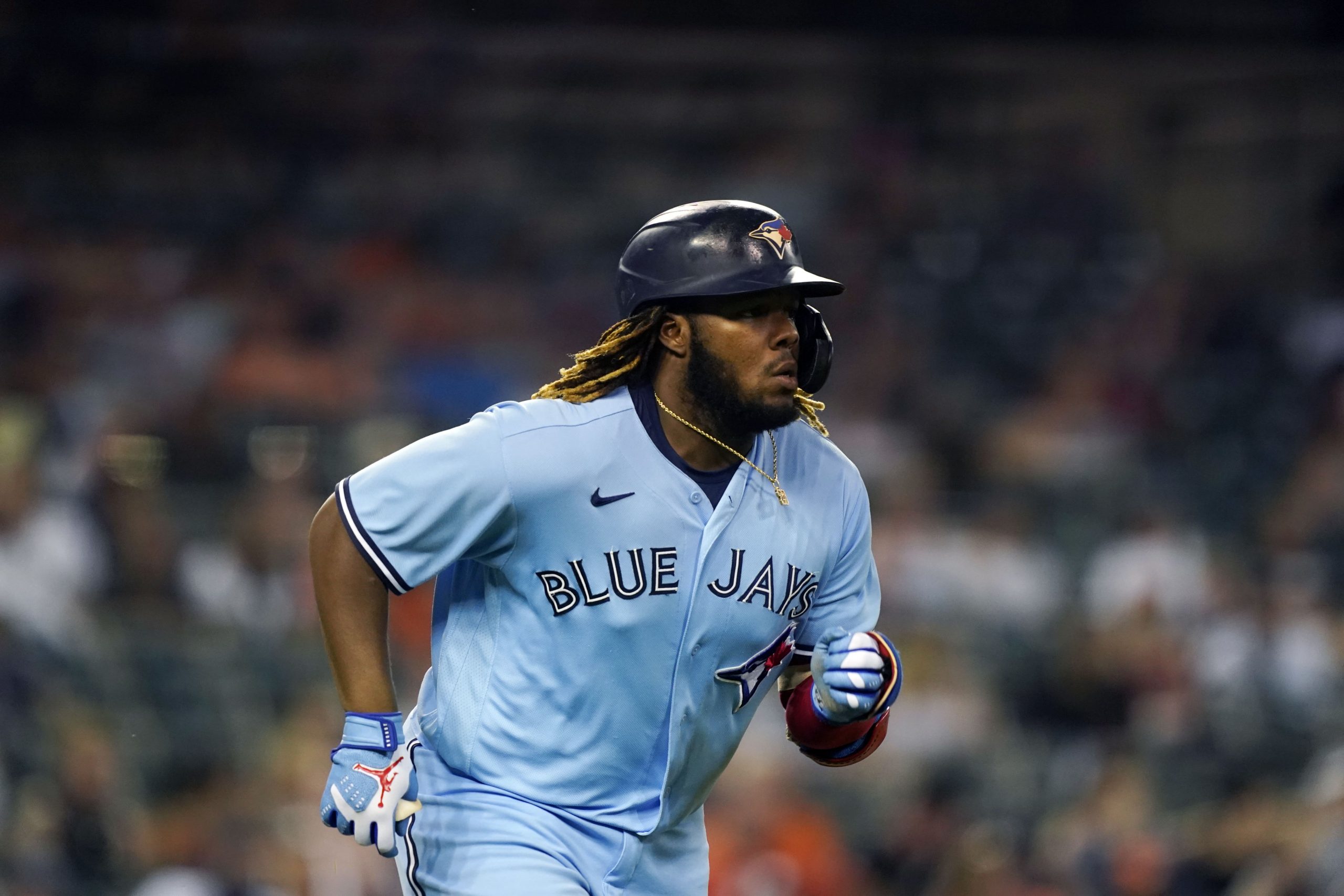 Are you missing baseball too? For those that don't know me, hello! My name is Keith Schmelter and I was the most profitable MLB writer on the Pickswise staff last season. I finished +37.6 units on money line/run-line picks, +52.9 units on game totals, and +39.3 units (21-6-1) on three-star plays for Pickswise. I am a die-hard baseball fan with an even greater passion for statistics who loves to watch and bet on baseball. While the MLB is in a lockout, I will be analyzing every MLB team and giving my predictions for their 2022 season.
I've already taken a look at several AL East teams including the New York Yankees, Boston Red Sox, and Tampa Bay Rays, so now it's time to dive into the Toronto Blue Jays.
Toronto Blue Jays breakdown
2022 World Series odds: +1000
2022 AL East odds: +190
2021 record: 91-71
2021 O/U record: 69-84-9
Key players in: Kevin Gausman (SP), Matt Chapman (3B), Yimi Garcia (RHP), Yusei Kikuchi (SP)
Key players out: Robbie Ray Jr. (SP), Marcus Semien (2B), Steven Matz (SP), Kirby Yates (RHP)
Story of last season
Usually when you win 91 games in a season, you could get a shot at the playoffs. Certainly, you wouldn't think you would finish second-to-last in the division with that many wins, but the AL East was the only division that had more than two teams with 90+ wins (and they had FOUR!). In the end, Toronto finished one game shy of the playoffs and their second-half surge came up just short. 
The silver lining of the season was Vladimir Guerrero Jr.'s breakout year, during which he earned his first All-Star appearance, All-Star Game MVP, the Silver Slugger, and finished second in the AL MVP vote. The 22-year-old finished the season with a .311 batting average and a 1.002 OPS which made him one of the most dangerous hitters in the league. Surrounding him with George Springer, Bo Bichette, and Marcus Semien created one of the most powerful top of the orders in the league, but with Springer's inability to stay healthy for long periods of time and the lackluster bottom half of the Toronto order, the Blue Jays had weaknesses.
Toronto Blue Jays 2022 MLB season predictions
Within just a few days of each other, the Blue Jays lost Cy Young winner Robbie Ray Jr. to the Mariners (five years for $115 million) and phenomenal middle infielder Semien to the Rangers (seven years for $175 million). Ray will be missed in the rotation since he put up a career low 2.84 ERA with an outstanding 32.1% strikeout rate in 2021, but the Blue Jays wasted no time filling the role of their ace by signing Kevin Gausman just before the lockout started.
Gausman had a breakout 2021 season with a 2.81 ERA and a .230 xBA, but what brought the majority of the attention to Gausman was his splitter. Gausman is a simple pitcher that relied on his four-seam fastball and splitter for 88% of his pitches in 2021, but his splitter held hitters to a .133 batting average and a 45.9% whiff rate which made it one of the most effective pitches in the league.
No offense to Cavan Biggio, but he stunk at third base. His fielding percentage was down and he did not look comfortable at the hot corner, so Toronto will likely move Biggio back to second base for this season. That leaves a hole at third base and the Blue Jays filled that hole with one of the best third baseman in the league: Matt Chapman. The three-time gold glove winner is one of the best defensive players at his position, but he has regressed at the plate in the last few years. His batting average has slowly crept down to .210 in 2021 and Toronto is hoping that all he needs is a change of scenery.
Toronto's starting rotation is slowly becoming a nightmare in the American League. Led by Gausman, their rotation will feature Jose Berrios, Alek Manoah, and Yusei Kikuchi which is a solid 1-2-3-4 punch, but a big question surrounds Nate Pearson's 2022 production. The hard-throwing 25-year-old had a poor 4.20 ERA in 15 innings in 2021 and his 12 walks demonstrated his Achilles' Heel: his control. But with the signing of Kikuchi, Pearson could move to the bullpen and become a key piece of their arm barn.
The Blue Jays pose a legitimate threat to winning the AL East. They have slowly built one of the best teams in the American League on both sides of the ball and I do see them competing in the postseason if everyone stays healthy. I'll be curious to see how the Yankees start the year, but Toronto's +190 odds to win the AL East could definitely be worth a sprinkle.
Pickswise is the home of free sports picks, news and best bets. Check out our expert NFL Picks, NBA Picks, MLB Picks and NHL Picks for the latest game Picks.