UFC 252 odds boosts, sportsbook promotions, offers and risk-free bets for Miocic vs. Cormier
Get the latest UFC 252 odds boost, sportsbook promotions, offers, and risk-free bets for Stipe Miocic vs. Daniel Cormier. We bring you the best UFC promos from regulated, legal sportsbooks.
Miocic and Cormier face off for a third time in the main event. The first fight took place in 2018, where Cormier beat Miocic by KO in the first round to win the Heavyweight belt. Miocic then won the second fight by TKO in August 2019 to claim the belt for himself. Now the trilogy between these two guys comes to an end and it could not be more of an evenly matched fight
We not only have betting analysis and UFC 252 predictions on every fight but we also have the hottest sportsbook promotions for Saturday's main event!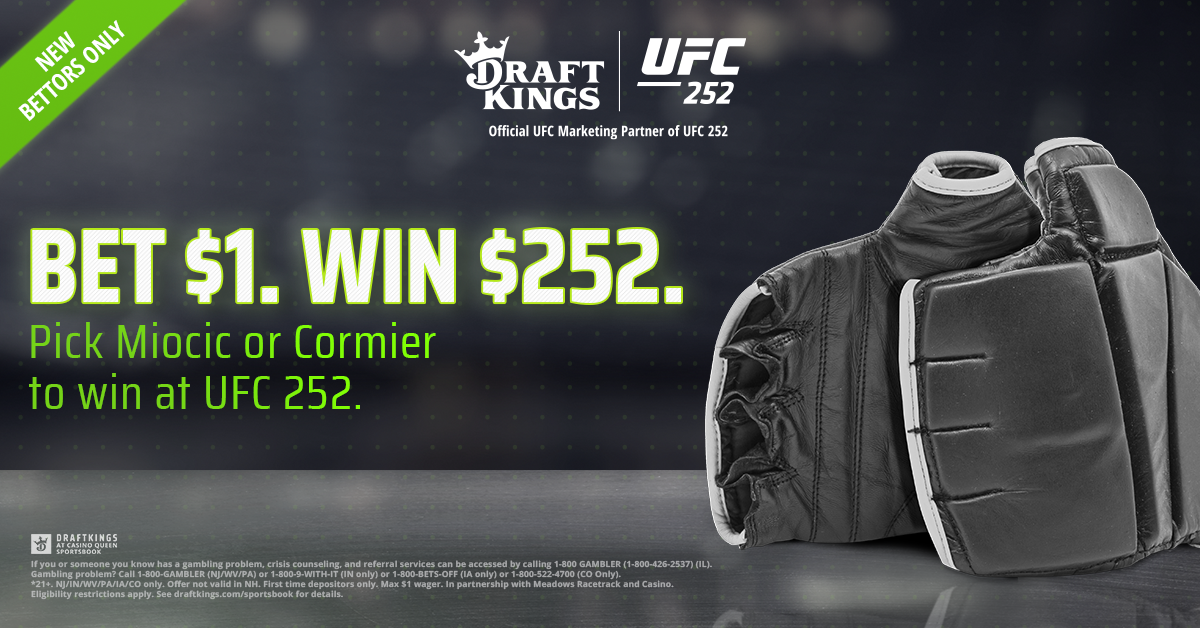 Available in: NJ, IN, WV, PA, IL CO and IA.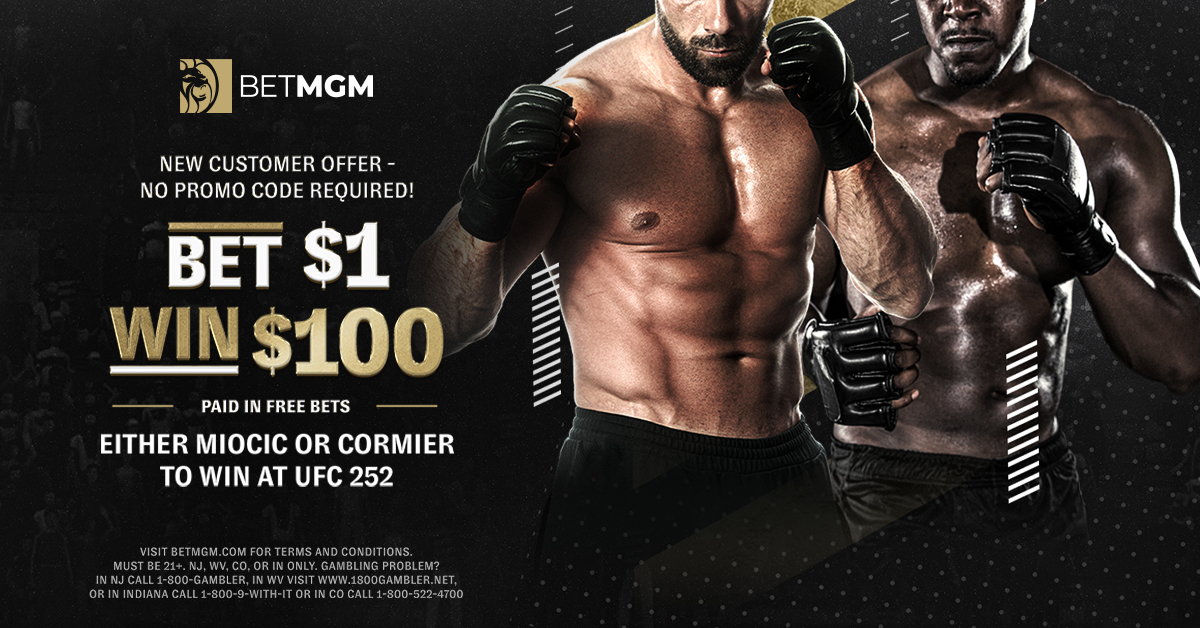 Available in: NJ, IN, WV and CO
Don't worry there's more offers and promotions if you already have a BetMGM or DraftKings sportsbook account or live outside of the states the offers are available in!
UFC 252 bonuses
* if none appear in this section then no bonuses apply to your location