UFC Fight Night 172 Betting Odds
For back to back weeks, the ladies will be holding the main event stage for UFC as Fight Night 172 will surely be one for the books on Saturday night. The main event is headlined by Jessica Eye and Cynthia Calvillo in the Las Vegas Apex facility. There are a total of eleven fights on the event card, as we will preview all of the betting odds for UFC Fight Night 172. Make sure to check out our UFC Fight Night picks as we go deeper on why each fighter will claim glory. Let's start with the first fight of the evening which is Christian Aguilera taking on Anthony Ivy.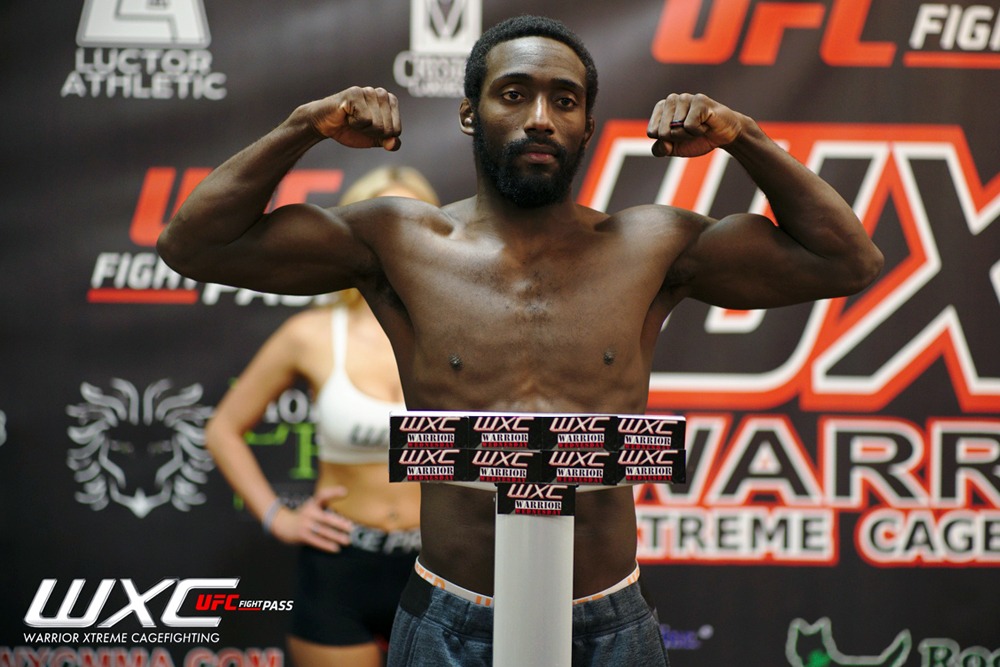 Christian Aguilera +150 vs. Anthony Ivy -185
This will be a UFC Welterweight division fight to kick off the night. Exciting enough, both of these fighters will be making their first UFC Debut. For Ivy, he comes in as the overwhelming favorite, posting a career MMA record of 8-2. Most notably, he has finished all 8 of his wins, 5 by KO/TKO and 3 by submission. For Aguilera, he holds a career record of 13-6 in the MMA. He has won his last two fights snapping what was a two-fight losing streak before. Check our free Aguilera vs. Ivy prediction here.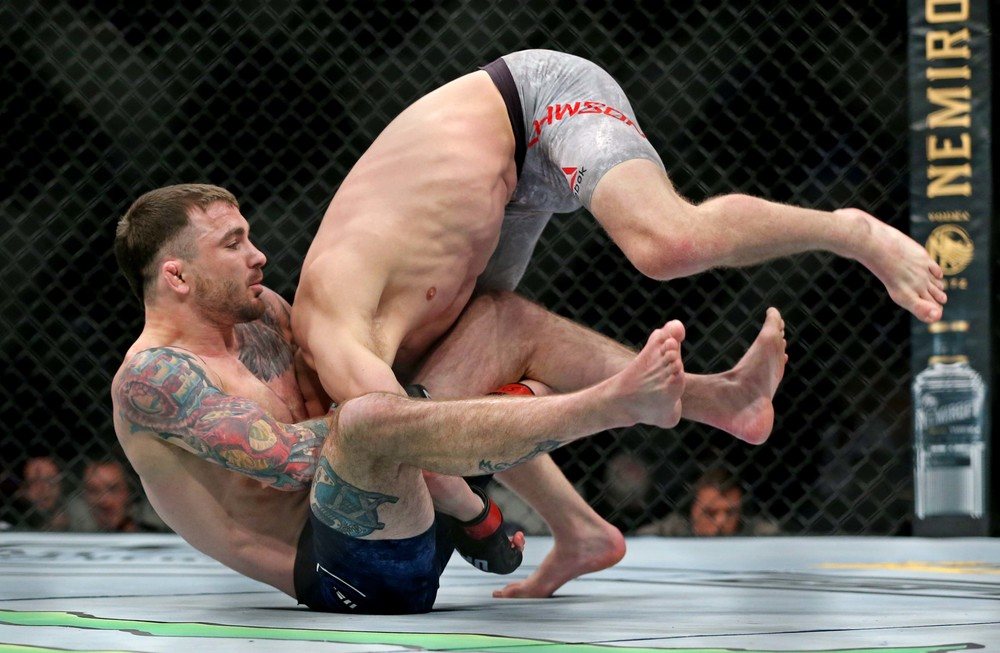 Jordan Griffin (-177) vs. Darrick Minner (+140)
The second preliminary fight will be in the Featherweight division as Jordan Griffin takes on Darrick Minner. Griffin comes in as the heavy favorite for a reason he holds an MMA record of 18-7. In the past 18 games, he has finished 14 of them with nine of these have come by submission and 5 by KO/TKO. On the flip side, Minner is the heavy underdog at +140 with him holding a 0-1 UFC record. However, he does hold an impressive MMA record of 24-11. Minner loves to play on the ground as he holds 21 submission wins in his career. Check our free Griffin vs. Minner prediction here.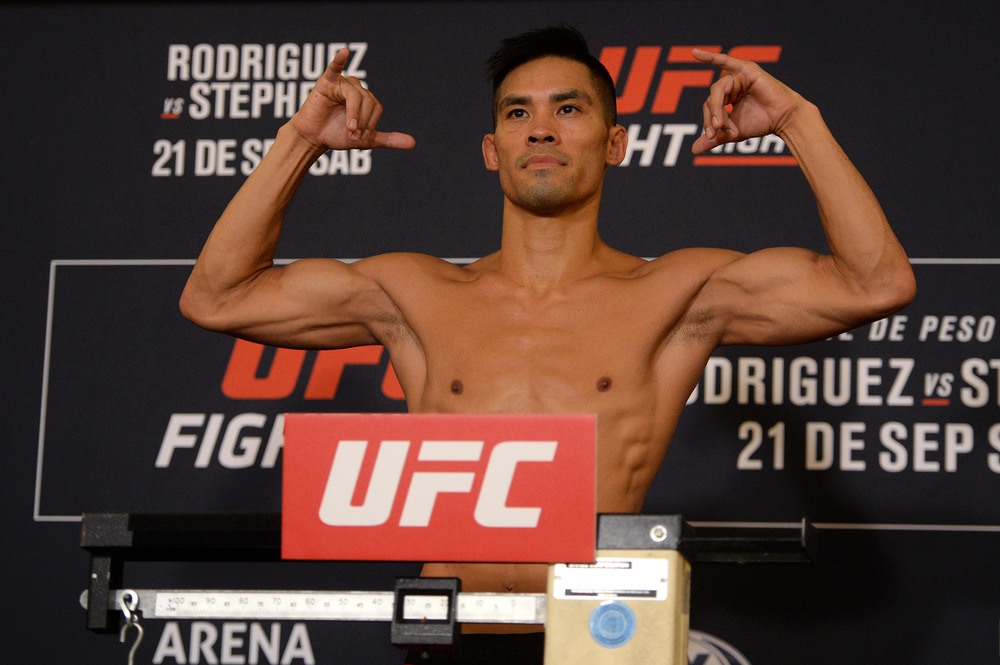 Tyson Nam (-125) vs. Zarrukh Adashev (+102)
A sudden change in the fight battle as this third preliminary fight was scheduled to be Tyson Nam vs Ryan Benoit. However, with Benoit pulling out Zarrukh will be taking on Nam. Adashev will be making his UFC debut with being the underdog as Nam comes into this contest with an 0-2 UFC record but 18-11-1 in his MMA career. Time is ticking for the 36-year old as Nam will need to prove he belongs in the UFC. Check our free Nam vs. Adashev prediction here.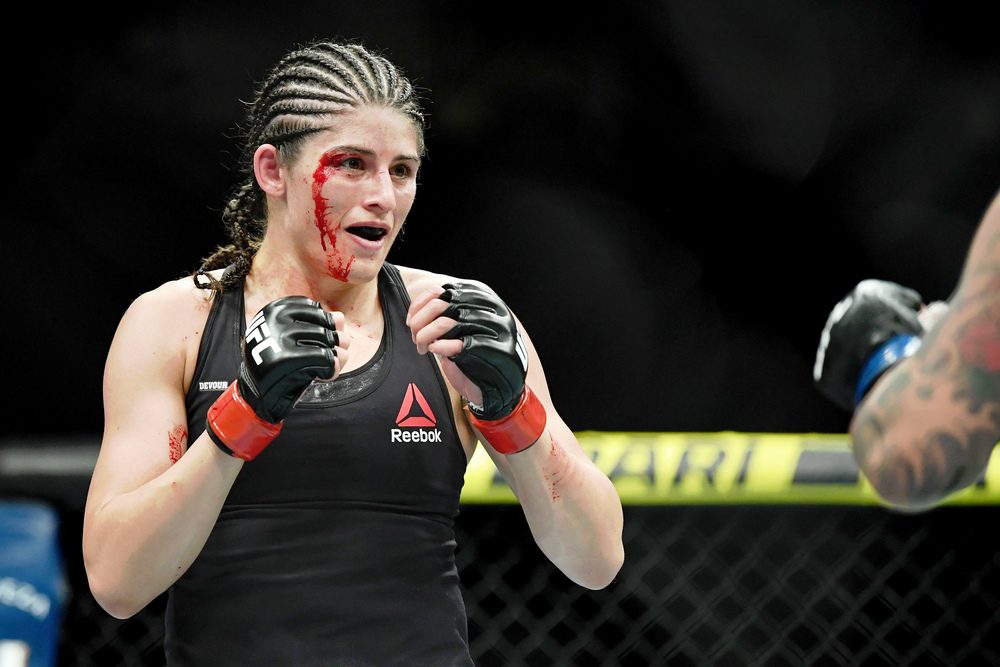 Julia Avila (-500) vs. Gina Mazany (+350)
One of the biggest favorites on the night belongs to Julia Avila as she takes on Gina Mazany. This will be the first Women's fight of the night in the Bantamweight division. Even though Avila is the heavy favorite, she only has one UFC fight under her belt. She is 7-1 in her MMA career but has only just now entered the UFC. The more experienced fighter comes in the underdog Mazany who holds a 6-3 record in her MMA career, with a UFC record of 1-3. Mazany recently fought at the KOTC-Golden Fights in January of 2020 whole Avila last fought over a year ago. Check our free Avila vs. Mazany prediction here.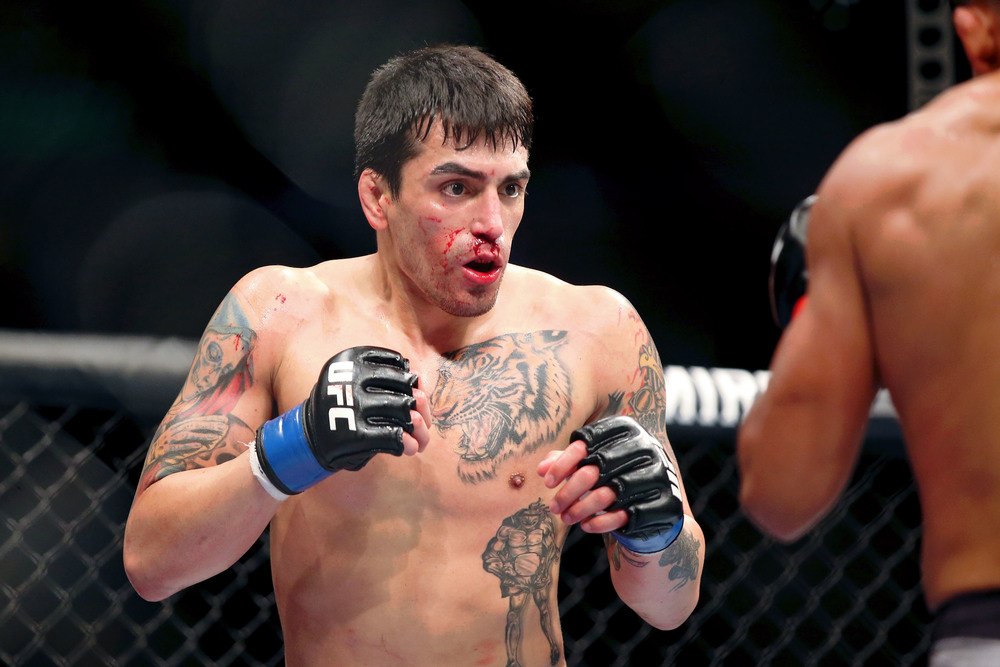 Charles Rosa (+140) vs. Kevin Aguilar (-177)
Fight number five on the night belongs to the favorite Kevin Aguilar taking on Charles Rosa. The young fighter in Rosa has been hitting a downfall for the past year as he is coming off a loss to Bryce Mitchell at UFC 249. He now 12-4 in the MMA and 3-4 in the UFC. On the flip side, Aguilar has been struggling as well as he has lost his last two fights in a row. He holds a 17-3 record in his MMA career, but just 1-2 in UFC named events. Check our free Rosa vs. Aguilar prediction here.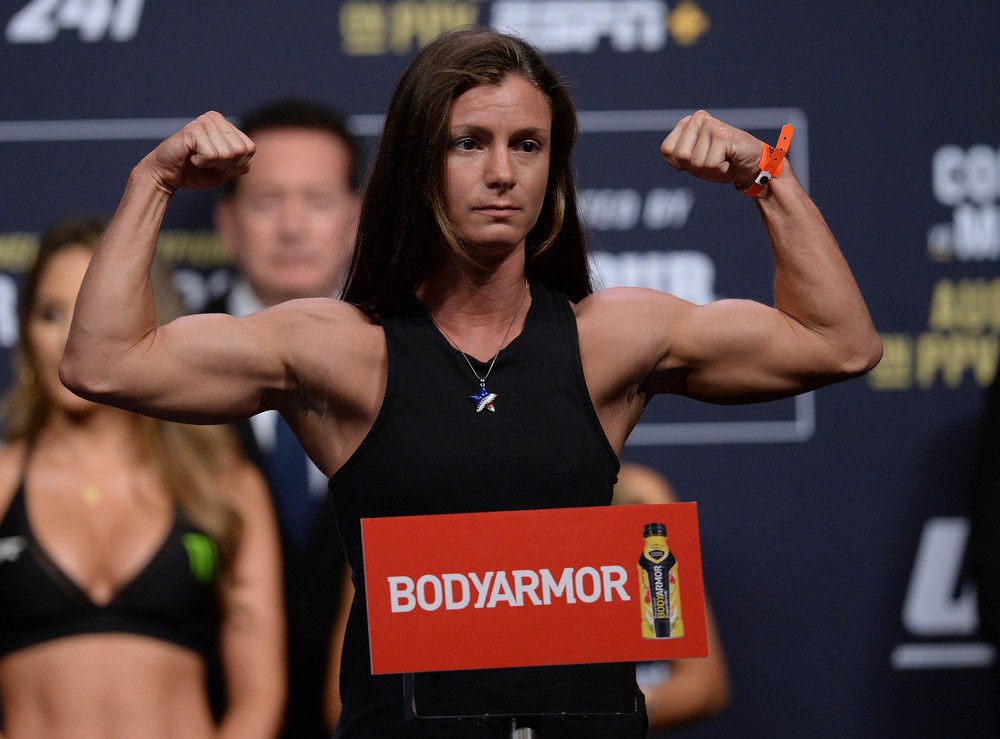 Mariya Agapova (-230) vs. Hannah Ciffers (+180)
The landslide favorite Apapova will finish off the preliminary fights taking on Ciffers on Saturday night. Once again another fighter was supposed to be in the UFC Fight Night 172 card but Melissa Gatto had to withdraw due to Visa issues. The underdog Ciffers is now stepping in just two weeks after taking on Mackenzie Dern. Ciffers did lose the fight and now holds a 10-5 record in the MMA, and 2-3 in the UFC. For the favorite Apapova, this will be her UFC Debut after starting her MMA career 8-1. Check our free Rosa vs. Aguilar prediction here.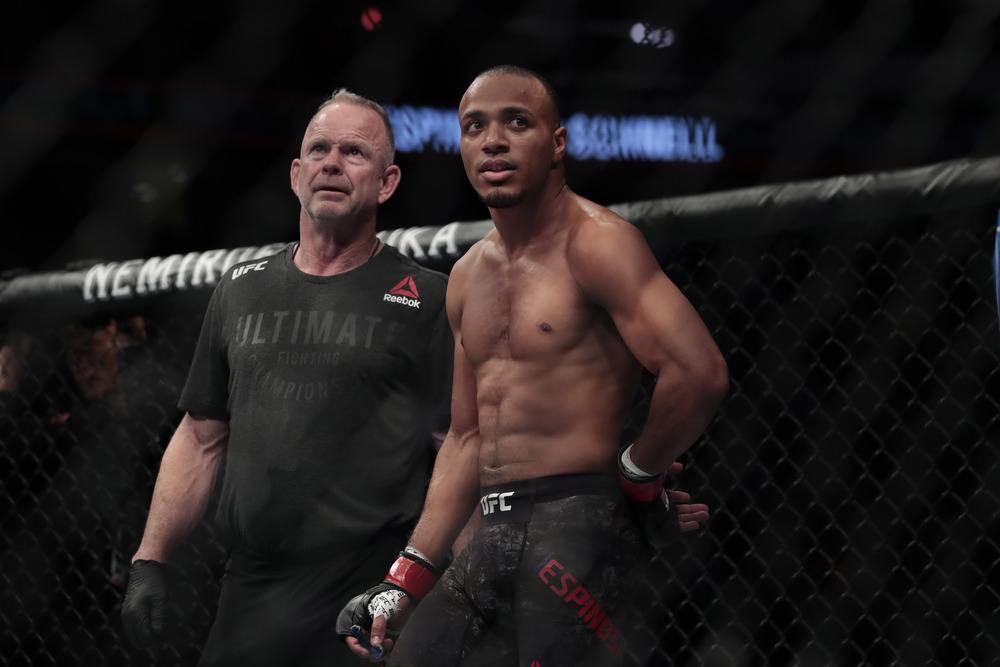 Jordan Espinosa (-162) vs. Mark De La Rosa (+130)
It's time for the first fight on the main event card as Espinosa will take on De La Rosa. Espinosa is known for winning by submission as he has won 7 times with this method. However, it has also been used against him as he has lost two straight matches from the same submission. Espinosa holds a professional MMA record of 14-7. The +130 underdog in this match La Rosa has yet to win since 2018. He comes in with a record of 11-4, however, he is only 2-4 in 6 UFC fights. With losing three matches in a row, Espinosa gets the favorite lean. Check our free Espinosa vs. De La Rosa prediction here.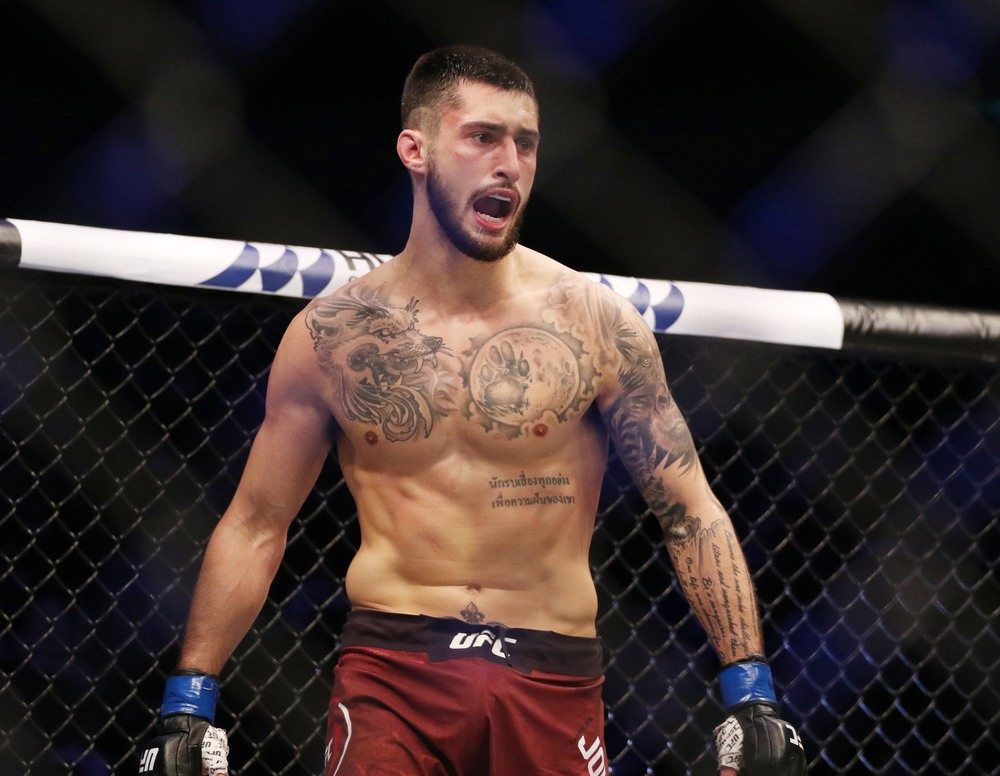 Andre Fili (-230) vs. Charles Jourdain (+180)
One of the favorites on the main card at UFC Fight Night will come between Fili vs. Jourdain. Fili enters as the huge favorite as he holds an MMA record of 20-7 and 8-6 in the UFC. Of his 20 career wins, 9 have come by KO/TKO. His opponent Jourdain has raw talent even with his low appearances in the UFC. He is 10-2 overall in his MMA career, yet is 1-1 inside the UFC. Check our free Fili vs. Jourdain prediction here.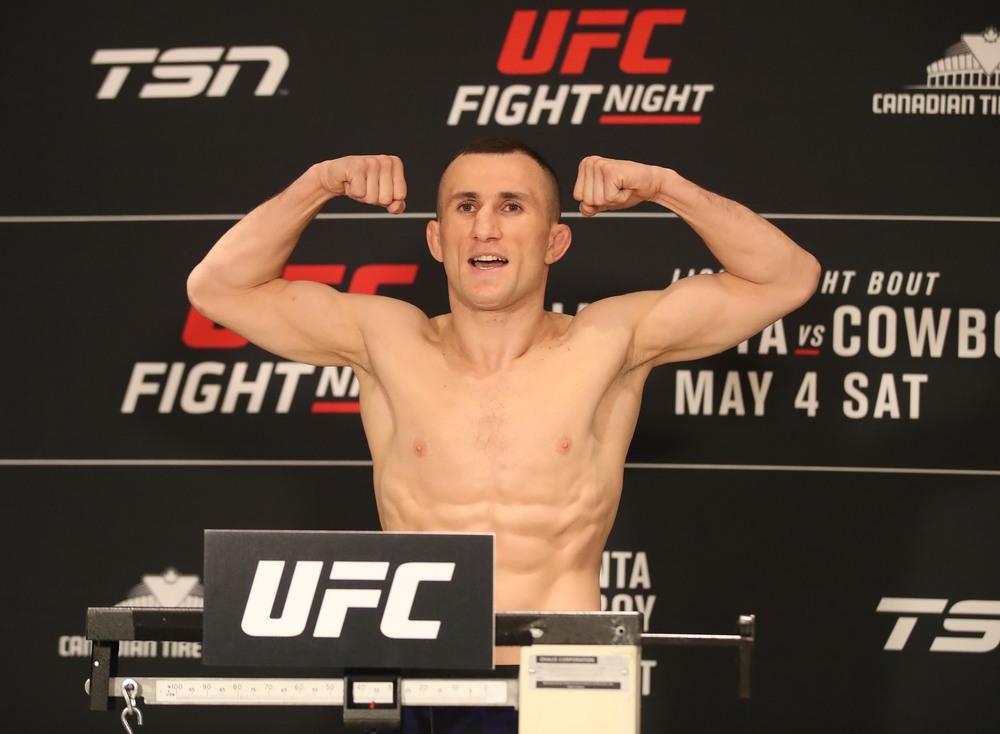 Gustavo Lopez (+500) vs, Merab Dvalishvili (-770)
Speaking of favorites, here comes the biggest favorite of the main event card. Dvalishvili will be looking for his fourth straight victory as he takes on Lopez who has yet to fight in the UFC. Lopez jumped to take on Dvalishvili as Ray Borg had to pull out. On short notice, do not expect a fight from Lopez. For Dvalishvili he holds a career record of 10-4, with a UFC record of 3-2. -770 odds straight up might seem impossible to bet on, but we have a value bet that could make everyone smile. Check our free Lopez vs. Dvalishvili prediction here.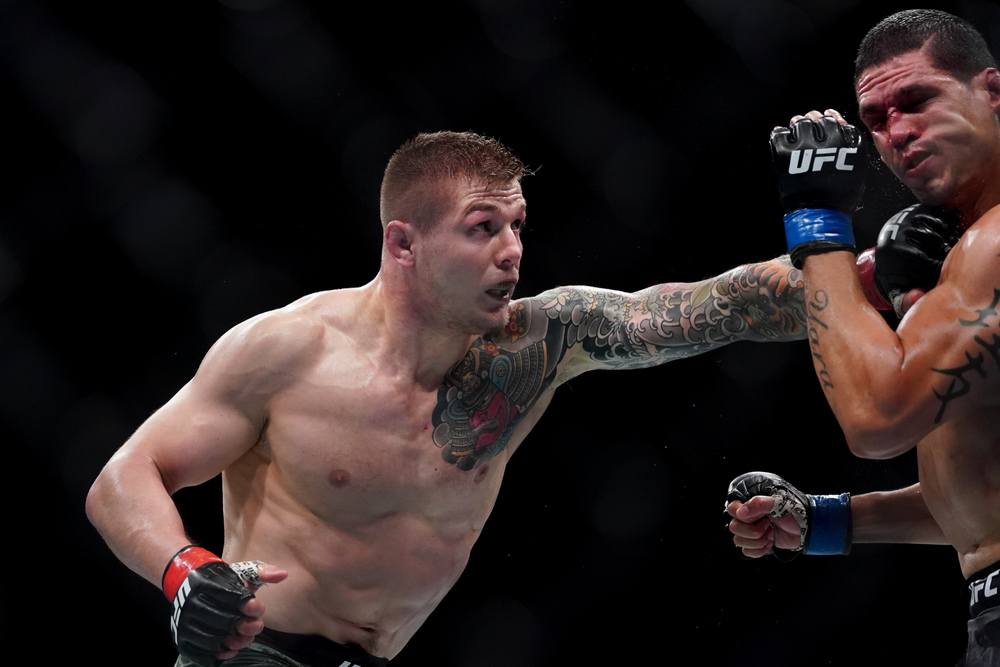 Marvin Vettori (-225) vs. Karl Roberson (+175)
The Co-Main event fight is here as Vettori will take on Roberson. For the UFC Middleweight division bout, Vettori is the favorite with him holding a 14-4-1 record in his MMA career with a UFC record of 4-2-1. His last two fights have resulted in wins by unanimous decision. Vettori loves to fight on the ground due to his submissions skills. However could an upset happen? Roberson is 9-2 in his MMA career, with a UFC record of 4-2. He also has won his last two fights and holds some momentum. Check our free Vettori vs. Roberson prediction here. 
Jessica Eye (-110) vs. Cynthia Calvillo (-110)
Welcome to the main event. Anyone can win this fight as both Eye and Calvillo are evenly matched here. For Eye, she comes into this fight with a professional MMA record of 15-7. She is ranked #1 in the UFC in the Flyweight division with having a 4-1 record since returning from her two-year break. For Calvillo, she is the #10 contender in the Flyweight division and is looking to make a statement. Calvillo is 8-1-1 in her MMA career with a UFC record of 5-1-1. Check our free Eye vs. Calvillo prediction here.