Wednesday NBA 3-team mega parlay (+1349 odds): Bulls on parade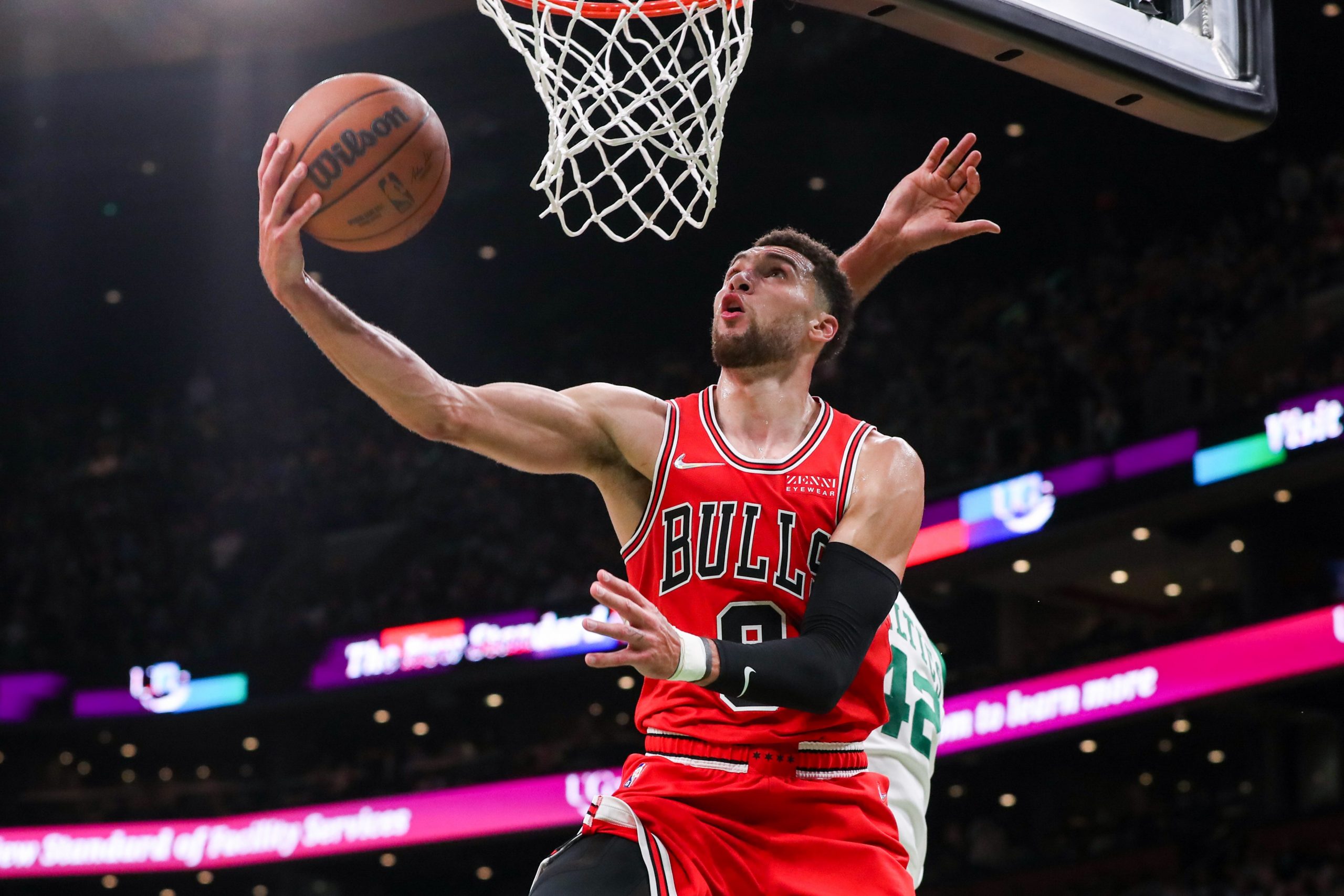 Alt lines people. That's what I'm talking about here. They're fun, they're exciting and they can turn a normal three-team parlay into a mega parlay which is all any parlay could ever ask for. The thing is, all we have to do is go to our NBA page here at PicksWise and take our pick as to what games we want to include. We have an expert write-up on almost every single one, almost everyday. How awesome is that?
Don't just read about this parlay though. You'd be crazy to do that! Our team has put together picks on the side and total of all the games on the NBA slate today/tonight. You can also follow me on Twitter for any other bets I might throw out throughout the day.
Chicago Bulls -3 (+130) * Alt Line
New York Knicks -3 (+125) * Alt Line
Toronto Raptors -3 (+180) * Alt Line
Chicago Bulls -3 (+130) * Alt Line
Our guy Filip Tomic is all over the Chicago Bulls tonight and if he is then we should be too. This guy has been watching the game closely for 21 years which is longer than some of you have been alive. Plus he's pointing out the fact that the Bulls are the best team in the NBA right now. They're tied for the best record in the NBA with the Miami Heat and Utah Jazz. That's crazy. While I am pretty excited about the Bulls, this one is more about the Philadelphia 76ers than anything. With no Tobias Harris or Danny Green tonight, it's hard to imagine them keeping up with a hungry team like the Bulls. We see hungry teams like this every year in the NBA. They play every regular season game like it's the NBA Finals and they end up beating up on perennial playoff teams in the process. Look for that to happen tonight.
Be sure to read our full game preview for Chicago Bulls vs Philadelphia 76ers.
New York Knicks -3 (+125) * Alt Line
I didn't even finish reading Nick Galaida's write up on this before I threw it in the parlay. He's 100% right when he says the New York Knicks have 5 legitimate scorers on their roster. Julius Randle, RJ Barrett, Evan Fournier, Kemba Walker, and Derrick Rose all can score on anyone. Combine that with the fact that the group is playing with a defensive head coach in Tom Thibodeau and it's no wonder they are 6th in the NBA in net rating. That's a very predictive stat in my opinion. The Pacers haven't looked great all season and even though they get Malcolm Brogdon back tonight, it won't be enough. I bet it takes him a game of 2 to get back in the groove. Look for the Knicks to pound the Pacers.
Be sure to read our full game preview for New York Knicks vs Indiana Pacers.
Toronto Raptors -3 (+180) * Alt Line
I was so moved by what our Matt Wiesenfeld said about this game that I ignored the fact that he only slapped a 1-star on this bad boy. The Raptors are 3.5-point dogs in this one but Matt is right, defense will rule the night. The Raptors are the best defense in the NBA on the road this season and sport a 3-0 record. They've beaten both of their previous road opponents by at least 3 points and I don't see why they can't do it again tonight. Plus they owe the Wizards a little revenge for the embarrassing opening night loss. This should cash out parlay.
Be sure to read our full game preview for Toronto Raptors vs Washington Wizards.
Pickswise is the home of free NBA picks and predictions. Make sure to also check out our NBA parlays and NBA prop bets tabs for more expert picks.