Wednesday NBA five-team mega parlay (+2396 odds)
We have a loaded 10-game slate in the NBA on Wednesday and it is headlined by a double-header on ESPN (Brooklyn Nets vs. Houston Rockets and Golden State Warriors vs. Portland Trail Blazers). Other teams in action include the Utah Jazz, Philadelphia 76ers, and Los Angeles Lakers.
Here's our five-team parlay for Wednesday:
Pacers ML (-240)
Pistons +8.5 (-110)
Nets -7.5 (-110)
Magic ML (+140)
Hornets -1.5 (-110)
Parlay odds: +2396
For this play we mix in two favorites against the spread, one underdog and the points, and a pair of outright winners. Let's break down each of the five legs one by one.
Indiana Pacers ML over Cleveland Cavaliers (-240)
The Pacers have been in a tailspin over the past week, having lost their last four games since returning from a Covid-19 hiatus. That is why I don't really want to give the six points to Cleveland, but we'll make it the safe play of this parlay and take Indiana on the money. Malcolm Brogdon is back after missing a game due to injury and the Cavaliers don't really have anyone who can defend Domantas Sabonis. Cleveland has actually won four in a row, but those victories have come against three bad teams plus the Tobias Harris-less 76ers. The Cavs had previously lost 10 straight, so their sample size of success is a lot smaller than the true norm.
Detroit Pistons +8.5 over Toronto Raptors (-110)
Covid-19 health and safety protocols are wreaking havoc on the Raptors; they have ruled out head coach Nick Nurse along with five players from tonight's game against Detroit. Among them are three usual starters in Pascal Siakam, Fred VanVleet, and OG Anunoby. That trio combines for 54 points per game, so their absences will make it difficult for the Raptors to secure a dominant win over the Pistons. Siakam and Anunoby would have played a major role in trying to slow down Detroit's Jerami Grant, who is averaging more than 23 points per game this season. That task is now likely to fall to the likes of Yuta Watanabe and Stanley Johnson, but neither one of those guys offers the same level of play on either ends of the floor. Take the Pistons and the points.
Brooklyn Nets -7.5 over Houston Rockets (-110)
After dropping their most recent contest to the lowly Cavaliers, the Rockets have seen their losing streak extend to a ridiculous 12 games. Things certainly won't get any easier on Wednesday night, when James Harden returns to Houston along with his juggernaut Brooklyn squad. With Kyrie Irving partnering him in the backcourt, the Nets' firepower will almost surely be too much for the Rockets to handle. It's just hard to see the home team keeping up. Houston has failed to exceeded the 100-point mark in four of its past five outings, which in this day and age of basketball is an unmitigated disaster. Brooklyn, on the other hand, is scoring more than 120 points per contest. Eric Gordon and Daniel House Jr. are questionable for the Rockets, and their absences would only make matters worse. Even if they do end up playing, this should be a rout.
Orlando Magic ML over Atlanta Hawks (+140)
The Hawks are playing the second game of a back-to-back situation after beating Miami on Tuesday. Thus the era—however short it might be—under interim head coach Nate McMillan began with a victory. Of course, that sample size of success is small. Atlanta has rarely been able to string together consecutive wins, especially in back-to-backs. This team is just 1-5 on the second legs of back-to-backs this season. Orlando also isn't playing great basketball at the moment, but Nikola Vucevic has averaged more than 30 points per game over the past week. Vucevic should get plenty of help on the offensive end of the floor, too, as Atlanta is mediocre at best on defense without De'Andre Hunter and Kris Dunn.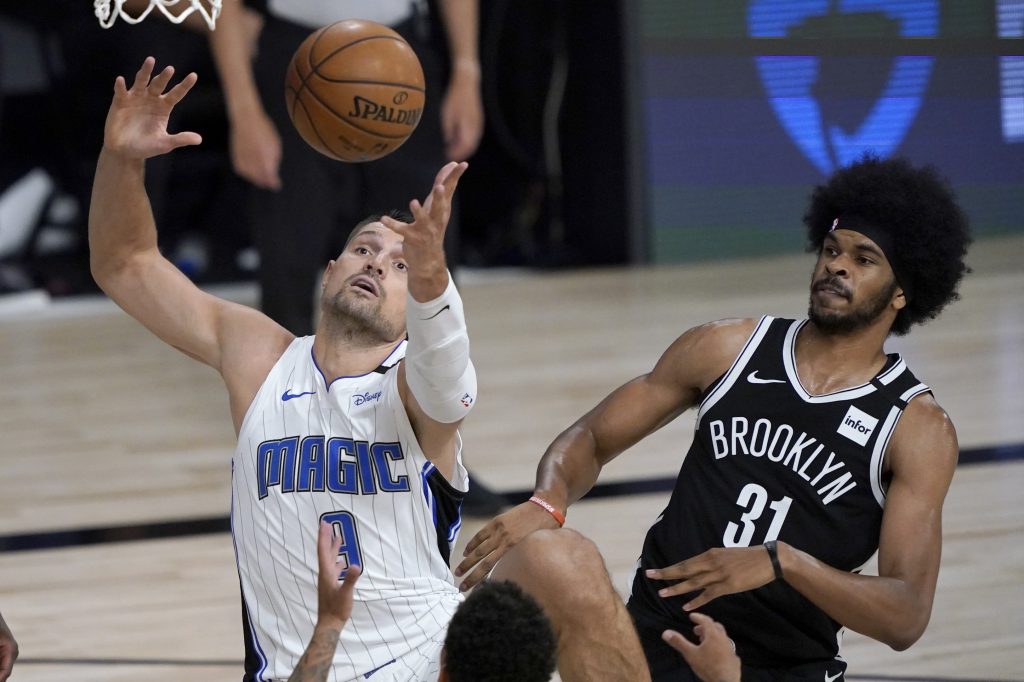 Charlotte Hornets -1.5 over Minnesota Timberwolves (-110)
Despite falling to 16-18 after losing at Portland on Monday, the Hornets still hold the final playoff spot in the Eastern Conference as the all-star break approaches. They have split their last 14 games at a respectable 7-7. Gordon Hayward and Terry Rozier have been reliable scoring options for them, respectively averaging 21.5 points and 20.2 points per game. LaMelo Ball has impressed pretty much everyone this season and is well on his way to earning Rookie of the Year honors. Meanwhile, Minnesota just can't seem to break out of its slump; it is in the midst of an eight-game losing streak in addition to being 1-12 in its last 13 overall. The Timberwolves may go into tank mode for a second consecutive No. 1 overall pick sooner rather than later.
Pickswise is the home of free NBA picks and predictions. We will cover all the big offseason news before making picks for every game during the 2021 season.