Wednesday NBA five-team mega parlay (+3292 odds)
We have a nine-game slate in the NBA on Wednesday, including a double-header on ESPN that features the Atlanta Hawks vs. the Dallas Mavericks and the Milwaukee Bucks vs. the Phoenix Suns. Also taking the court are the Brooklyn Nets, Los Angeles Clippers, and Los Angeles Lakers.
Here's our five-team parlay for Wednesday:
Raptors -5.5 (-110)
Hornets ML (+150)
Bulls +3 (-110)
Suns +4 (-110)
Lakers -10.5 (-110)
Parlay odds: +3292
For this parlay we mix in two favorites against the spread, two underdogs and the points, and an underdog on the money line. Let's break down each of the five legs one by one.
Toronto Raptors -5.5 over Washington Wizards (-110)
The Raptors are finally living up to expectations and are starting their ascent up the Eastern Conference standings. They have won four of their last five overall and go into this one after picking up a 128-113 road at Memphis on Monday. Against Washington, Toronto boasts a massive advantage in terms of talent and depth. Pascal Siakam, Fred VanVleet, and Norman Powell have all been in outstanding form. As for the Wizards, they own the fewest home wins of any team in the league—managing to win just two out of 11 such contests so far.
Charlotte Hornets ML over Memphis Grizzlies (+150)
The Grizzlies are establishing themselves as a very streaky team. Since building up a seven-game winning streak, things have imploded for them and now they are caught up in a four-game losing streak. Ja Morant has endured six straight games without exceeding the 20-point mark. The Hornets, on the other hand, have won their last two and are really starting to find their offensive groove. Since Rookie of the Year favorite LaMelo Ball has become a part of the starting five, the Hornets have averaged close to 120 points per game—a number that would put them third in the league in terms of scoring.
Chicago Bulls +3 over New Orleans Pelicans (-110)
The Pelicans are playing the second leg of a back-to-back situation and have to travel from New Orleans to Chicago for this matchup. Even though the Pelicans won by 29 last night, the game was a lot closer than the final. They have been favorites just once this season on the second night of a back-to-back (-2 over Houston) and surrendered 126 points during a 14-point loss. The Bulls boast a stellar 8-3 ATS record against Western Conference opponents this season. They will likely get off to a quick start at the expense of the tired legs of the Pelicans and not look back.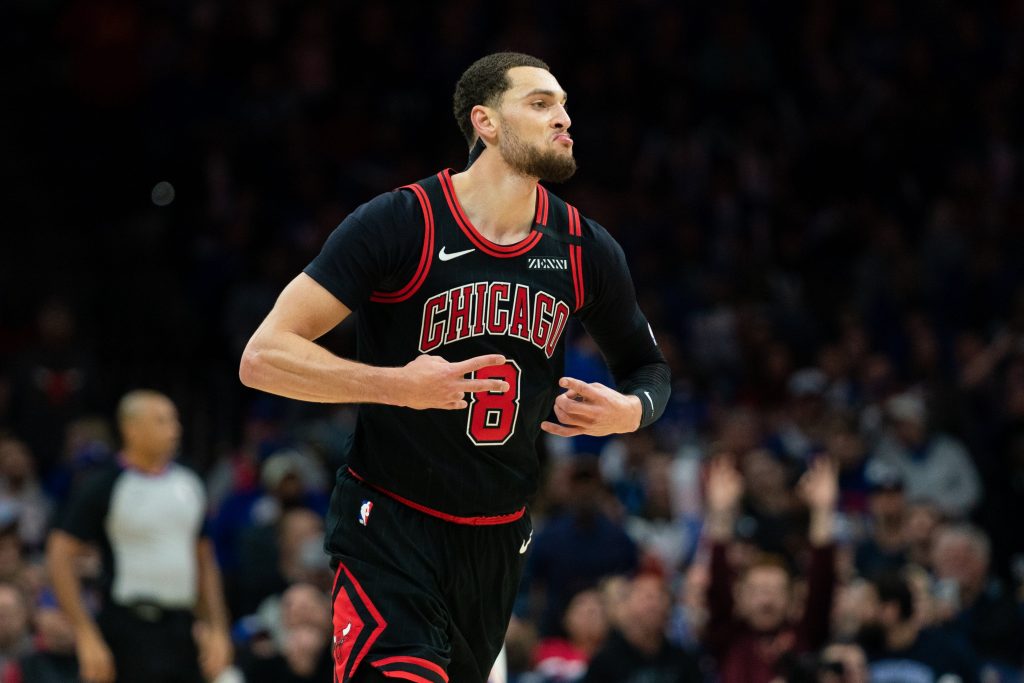 Phoenix Suns +4 over Milwaukee Bucks (-110)
This one should not disappoint on national television. The Bucks are obviously favored, but the Suns are more than capable of keeping it competitive if not even winning outright. Milwaukee is in the midst of a six-game road trip, and although it has won the first three legs the rigors of travel may catch up with the team sooner rather than later. Phoenix has also been in form, winning six of its last seven overall. Chris Paul rested on Monday as a precautionary measure for his hamstring, but he should be good to go for this one.
Los Angeles Lakers -10.5 over Oklahoma City Thunder (-110)
The Lakers may not be going all out for the No. 1 seed in the Western Conference, but even just going through the motions they have won five in a row and find themselves just one game behind the Clippers. There is no reason why they can't keep it rolling—and convincingly—against the Thunder in Wednesday's nightcap. Oklahoma City is second-to-last in a bunched-up Western Conference at 10-13. Like many teams, the Thunder do not have an answer on the defensive end of the floor for LeBron James.
Pickswise is the home of free NBA picks and predictions. We will cover all the big offseason news before making picks for every game during the 2021 season.