Who will trade for Carson Wentz? Odds, best bets and predictions
Carson Wentz's eventful four-year stint in Philadelphia is drawing to a close after the Eagles slapped the former first-round pick with a 'for sale' sticker. In a year where teams searching for quarterbacks are spoilt for choice, drumming up interest in the former Bison at a high-price hasn't proven easy.
The Eagles are reported to be looking to receive an offer similar to the one that secured Matthew Stafford for the Los Angeles Rams, who gave the Detroit Lions two first-round picks, a 2021 third, and Jared Goff in exchange for Stafford.
With Wentz entering the off-season on the back of the worst year of his professional career and still having four years and $98.4m left on his monster contract, it would take a brave team to meet Philly's demands and take on the reclamation project that is Wentz.
Step forward the Chicago Bears. Not known for their ability to select a quarterback, the Bears are the favorites to land Wentz, according to Points Bet. They currently lead what is shaping up to be a two-horse race between Chicago and the Indianapolis Colts, although there are a few other intriguing names on the list as we examine where Wentz might be playing next year.
Let's take a look at Points Bet's odds for Wentz's next team:
1. Chicago Bears +115
2. Indianapolis Colts +135
3. Denver Broncos + 850
4. Washington Football Team +1000
5. Carolina Panthers +1300
6. Houston Texans +1600
+1800 bar
Chicago Bears (+115)
Trades have not always been the strong suit of the Bears, who were the organization that gave up two first-round picks for Jay Cutler in 2009. They also traded away Greg Olsen for a third-round pick in 2011, while there were rumors at the end of last year that they want to move on Khalil Mack, their one big-name trade success.
Therefore, a move for a quarterback who had a career-low pass completion percentage of 57.4 and threw 16 touchdowns to 15 interceptions last season should hold some trepidation.
With neither Mitchell Trubisky nor Nick Foles shining in this Bears offense last year as they went 8-8, questions have to be asked if Chicago is the right place for Wentz to rebuild his career. Bears passing game coordinator and quarterbacks coach John DeFilippo, who was the Eagles QB coach when they won the Super Bowl, has already failed to recapture past glories with Foles so why would Wentz be any different?
Indianapolis Colts (+135)
People's perception of reality is easily altered. While the Bears trading for Wentz looks like a car crash, a move to Indianapolis makes perfect sense for all parties. The Colts have just managed to coax a good final season from Phillip Rivers, who had the second-highest completion percentage of his career (68 percent) behind one of the best offensive lines in football. Aided by the O-line and a strong running game, Rivers was made to look a million dollars as the Colts went 11-5.
Colts head coach Frank Reich had ties to Rivers, as he does with Wentz having been the Philadelphia Eagles offensive coordinator when he had the best season of his career in 2017, throwing for 3,296 yards and 33 touchdowns before a knee injury ended his year early. The two are understood to have a strong relationship off the field, with Reich telling the Rich Eisen Show just last December that the pair are "extremely close". That arm around the shoulder could be just what Wentz needs to restore some confidence.
The Colts also have the cap space to make the move work, while the Eagles would be able to move him out of the NFC. The main issue is the Colts are not willing to give up more than a second-round pick for Wentz, below Philly's asking price.
Denver Broncos (+850)
All the noises coming out of Denver are that the Broncos are ready to persevere with Drew Lock, who endured as bad a season as Wentz, if not worse, in 2020. Lock tied with Wentz for the most interceptions, while also having the league's lowest pass completion rate.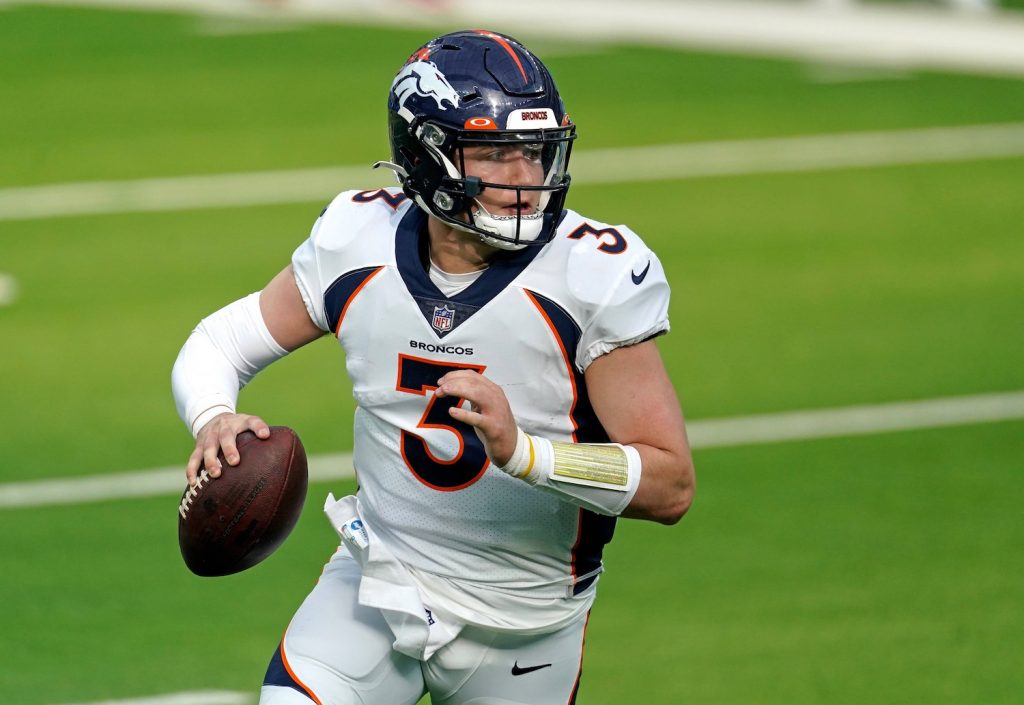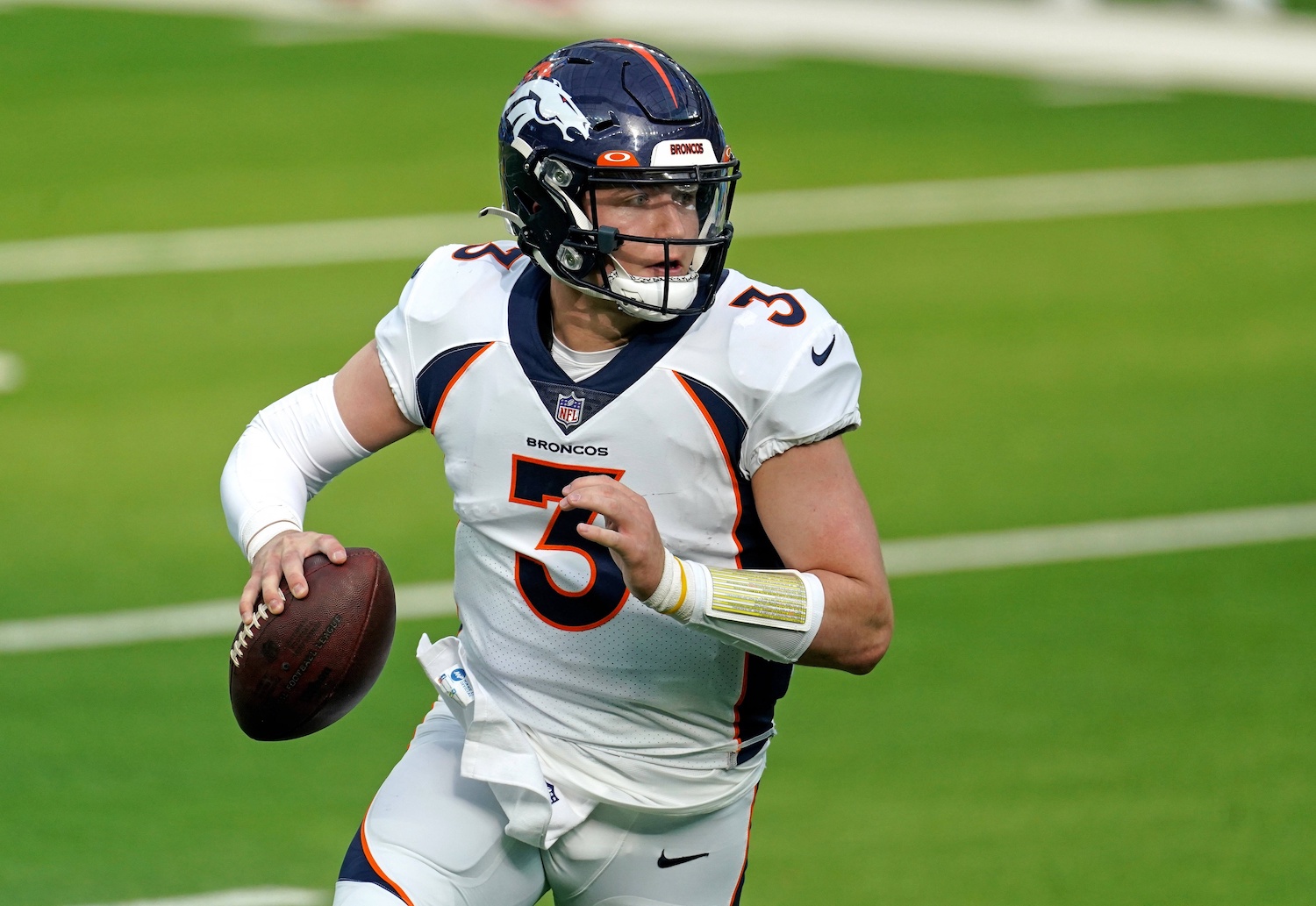 Based on those numbers, the Broncos would be moving sideways by acquiring Wentz. However, he at least has proven he can get it done in the NFL, unlike Lock. The Broncos added plenty of weapons to their offense last year and should look to fix the o-line this summer, potentially giving Wentz a good foundation to work from.
However, the math doesn't add up for the Broncos, who have Lock still under his rookie contract and would therefore take a major cap hit by landing Wentz. Denver seems happy to bide their time, giving Lock one last shot with a view to adding a veteran as back-up to challenge the second year quarterback.
As for the rest of the teams on this list, Washington has reportedly broken off talks with their divisional rivals, while Carolina is keen to land a bigger fish than Wentz in the form of Deshaun Watson.
Verdict: Indianapolis Colts
A move to the Colts makes a lot more sense than a trade deal to a Bears organization where the hierarchy is battling to save their jobs. Are the top brass at Soldier Field really going to push all their chips into the middle of the table on Wentz when they look likely to be fired if they don't have a good year? It would represent a huge gamble and one which would be odds-against coming off given head coach Matt Nagy's inability to get the best out of his current quarterback crop.
The smart decision for Wentz would be to join the Colts, who have shown with Rivers and Jacoby Brissett that they can scheme around a quarterback's limitations. Indianapolis appears to be just a few pieces shy of being a genuine Super Bowl contender, while Chicago is a little further behind in that regard.
Wentz's contract also has an out after two years so this doesn't need to be a long-term marriage for the Colts and Reich, who appears steadfast in his belief that Wentz can return to his MVP-level of performance. Should Reich succeed then the Colts could acquire the missing piece to push them over the top in the AFC.
Pickswise is the home of the free sports picks, news, and best bets. During the NFL offseason, check out our expert NBA Picks and NHL Picks for predictions on every game throughout the season.