World Series Game 5 same game parlay (+671 odds): Houston Astros vs Atlanta Braves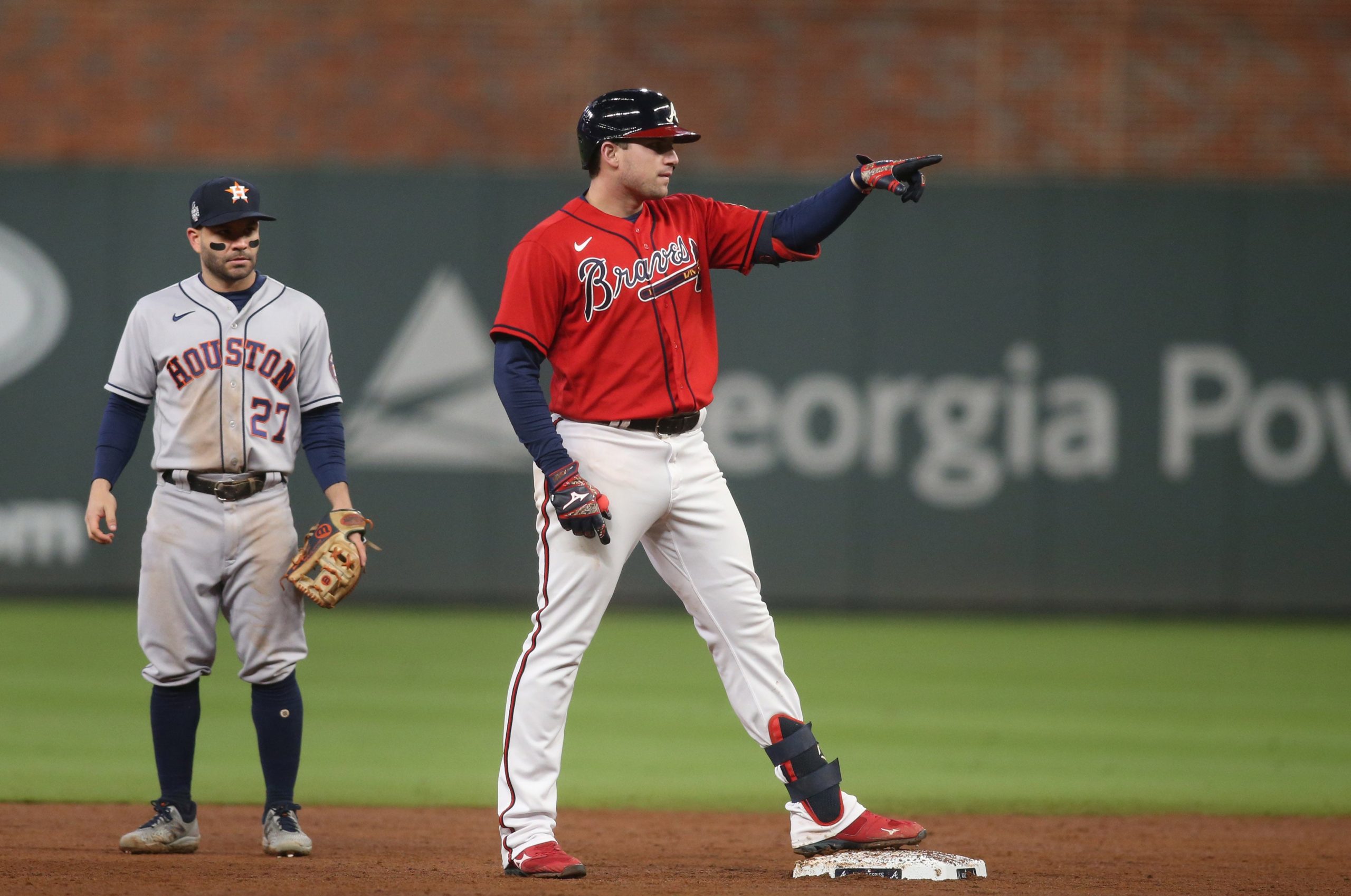 The Atlanta Braves are one win away from winning the World Series for the first time since 1995. Clutch back-to-back home runs from Dansby Swanson and Jorge Soler powered the Braves to a 3-2 Game 4 win, and they will look to end the series tonight at home. Will they get it done?  Or will the Astros stay alive and force the series to move back to Houston? It is must-watch TV, and one way to make things a little more interesting is with a same game parlay.
This 2-leg parlay is paying out north of 6/1 odds on FanDuel Sportsbook.
Austin Riley to record 2+ RBIs (+450)
Framber Valdez under 4.5 strikeouts (-168)
Let's break it down one leg at a time.
Austin Riley to record 2+ RBIs (+450)
Framber Valdez is on the mound for the Astros tonight. The young lefty has made one appearance so far in the World Series, and it did not go particularly well. He allowed 8 hits and 5 earned runs in just 2.0 innings of work in Game 1. That should give the Braves some confidence at the plate in this one. In addition, with a chance to close out the series on their home turf, the Atlanta offense should be ready to roll. One Atlanta hitter that is a big part of their success is Austin Riley. The Atlanta third baseman has 5 hits and 3 RBIs through 4 World Series games. The hitters in front of him are getting on base, which means the table could be set each time he steps in the box. He collected 2 hits in last night's game, and if Eddie Rosario and Freddie Freeman continue getting on, Riley could have a big night.
Framber Valdez under 4.5 strikeouts (-168)
The second leg of this parlay sits pretty well with the first. Valdez was not very effective in Game 1. He recorded just 6 total outs, and 2 were via the strikeout. That game was at Minute Maid Park, a venue the Braves are not very familiar with. Atlanta now gets to face him in their own ballpark. With the Astros on the brink of elimination, Dusty Baker is not going to want to leave Valdez in for very long if he begins to struggle. He could have a relatively short leash. In addition, while regular-season stats don't mean much in Game 5 of the World Series, it's worth noting that Atlanta had the second-fewest strikeouts in the league against lefties during the course of the regular season.