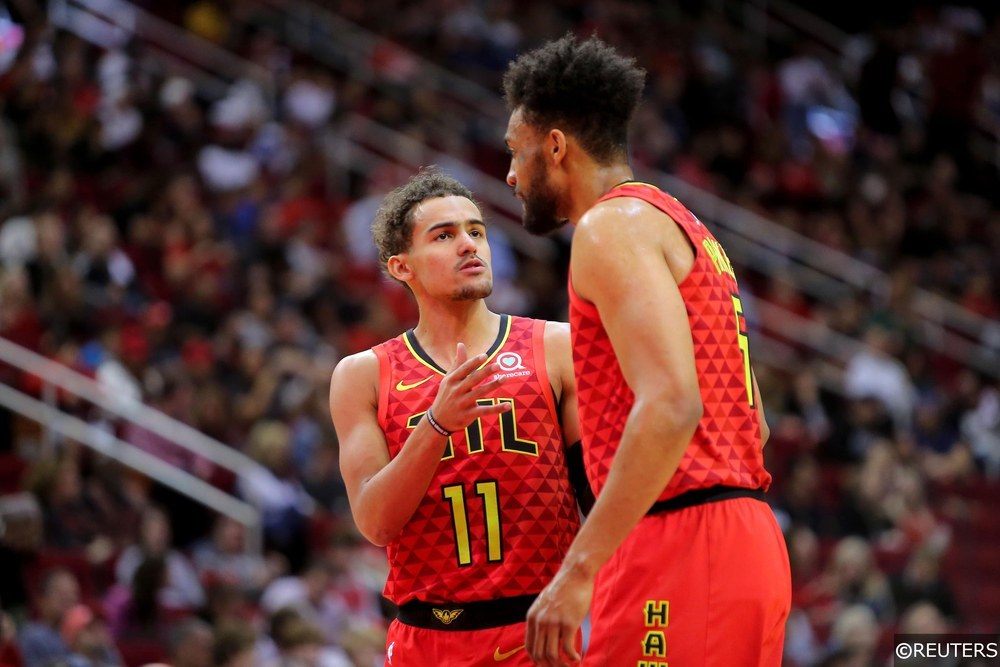 News
It's just about tank time for the once-promising Atlanta Hawks
Following Trae Young's impressive rookie campaign and what was thought to be a standout 2019 draft class, the Atlanta Hawks were expected to making a big jump out of the NBA cellar in 2019-20. Instead, just 20 games into the season it looks like Atlanta is once again lottery bound.
And that might even be putting it generously. Heck, the Hawks might even get the No. 1 overall pick! They would have to get lucky with the ping pong balls, of course, for that to end up being the case; but they are at least doing their best to maximize their chances. Once 2-0 and ever-so-briefly seeing its name at the absolute top of the Eastern Conference standings, Atlanta is suddenly 4-16—2-16 in its last 18 and 0-10 in its last 10.
Collins canned
To say the 2-0 start was short-lived would be a gross understatement. Head coach Lloyd Pierce's squad promptly lost three in a row and upon completion of that three-game losing streak power forward John Collins was suspended 25 games for violating the league's antidrug policy.
Fifteen contents into the ban, the Hawks are 2-13 without Collins. Such hopelessness may not come as a big surprise, because Collins and Trae Young were by far their two best players last season. Both guys averaged more than 19 points per game, while no one else contributed more than 13.5 ppg. Collins led the team by a mile with 9. rpg and Young topped the assist chart by a similarly bloated margin with 8.1 apg. Counted on to be Young's sidekick once again this season, the former Wake Forest standout was averaging 14.6 ppg and 8.4 rpg through five outings.
Young and the restless
Sans Collins, Young is doing his best to be a borderline one-man show. Heading into Monday's home date with Golden State (check out our free NBA predictions), the No. 5 overall pick in 2018 is pouring in 28.4 ppg in addition to 8.4 apg, 4.2 rpg, and 1.4 spg. Early in this 2019-20 campaign he became the first player since LeBron James in 2017-18 to deliver three consecutive 30-point, 10-assist performance. He also joined James and Michael Jordan as the only players with multiple 40-point, 10-assist efforts before turning 22 years old.
Young is not completely without help, but only one other team member (Jabari Parker at 16.8 ppg) is averaging more than 11.9 ppg (De'Andre Hunter). The rookie class of Hunter, Cam Reddish, and Bruno Fernando has been inconsistent at best. Second-year sharpshooter Kevin Huerter has missed 10 games due to a shoulder injury. Veteran presences Vince Carter, Chandler Parsons, and Evan Turner have made minimal contributions.
The Hawks may be just four games out of a playoff spot in the Eastern Conference, but with six teams in between them and the No. 8 seed there is actually a long way to go. In 2018-19, the East's eighth and final playoff team (Detroit) went 41-41. In order to reach that .500 mark, Atlanta would have to go 37-25 the rest of the way.
37-25? Haha. Good joke. That's not happening. LaMelo Ball, James Wiseman, or Anthony Edwards? Now that might be happening.
Get Exclusive Free Sports Picks To Your Email!