Baltimore Orioles 2022 MLB season preview, odds, and predictions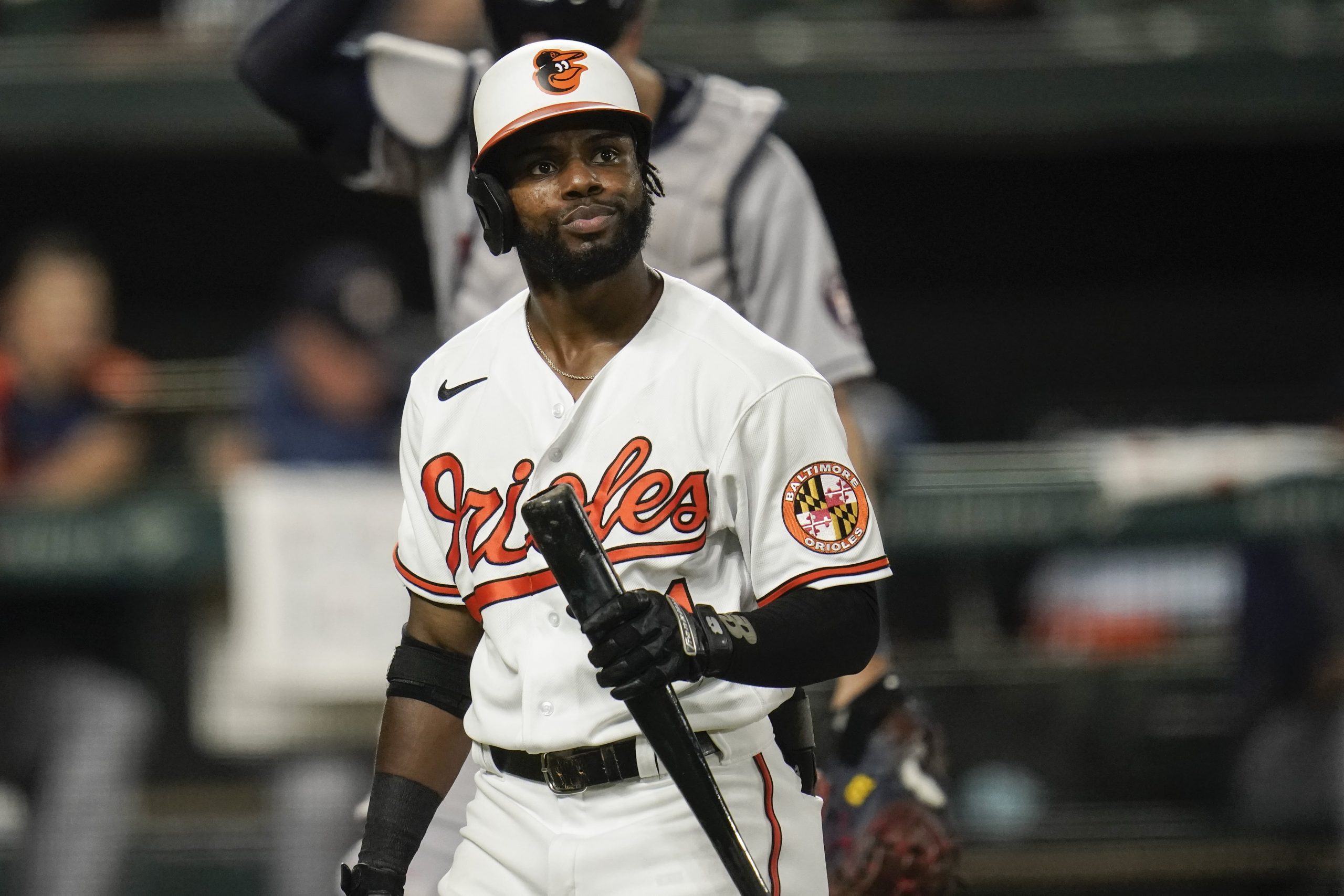 Are you missing baseball, too? For those that don't know me, hello! My name is Keith Schmelter and I was the most profitable MLB writer on the Pickswise staff last season. I finished +37.6 units on money line/run-line picks, +52.9 units on game totals, and +39.3 units (21-6-1) on 3-star plays for Pickswise. I am a diehard baseball fan with an even greater passion for statistics who loves to watch and bet on baseball. While the MLB is in a lockout, I will be analyzing every MLB team and giving my predictions for their 2022 season.
I've already looked at the New York Yankees, Boston Red Sox, Tampa Bay Rays, and Toronto Blue Jays, so now let's finish the AL East with the Baltimore Orioles.
Baltimore Orioles breakdown
2022 World Series odds: +20000
2022 AL East odds: +15000
2021 record: 52-110
2021 O/U record: 79-77-6
Key players in: Jordan Lyles (SP), Rougned Odor (2B), Robinson Chirinos (C)
Key players out: Pedro Severino (C)
Story of last season
The Baltimore Orioles tied the Arizona Diamondbacks for the worst record in the MLB last season. With 110 losses in 2021, the Orioles now have 368 losses in their last four seasons — the most in baseball. But there were a lot of positives from the 2021 campaign, which isn't too common to say about Baltimore. Cedric Mullins was the first player in Baltimore's history with 30 home runs and 30 stolen bases in a season; he had an MVP-caliber year, also with a .291 batting average and a .360 OBP. He has become the face of the franchise at the moment and the Orioles will look to surround Mullins with talent for 2022.
Rookie Ryan Mountcastle finished with 33 home runs and was 6th in the AL Rookie of the Year voting, leaving a lot of room for growth for the young first baseman. The O's also have John Means, who become one of the best lefties in the game in 2021 with a 3.62 ERA in 146.2 innings — including a no-hitter against Seattle. One thing to keep an eye on is Means' throwing shoulder injury, which sidelined him for more than 6 weeks in the middle of the season. Prior to that setback, he had a 2.28 ERA with a 0.831 WHIP in 71 innings, but when he returned he posted a 4.88 ERA with a 1.22 WHIP in 75.2 innings. If Means can get back to his ace form, the Orioles have their guy.
Baltimore Orioles 2022 MLB season predictions
The Orioles' pitching staff was the worst in baseball last season. Baltimore starters had a 5.99 ERA with a 1.51 WHIP and a .285 opponent batting average, which all ranked dead last in those respective categories. Their bullpen wasn't much better with a 5.70 ERA with a 1.46 WHIP and allowed opponents to hit for a .270 average. That was Baltimore's biggest weakness, as the team allowed an average of 5.90 runs per game in 2021 — by far the most by any team.
The Orioles have not done much this offseason to bolster the starting rotation except for signing Jordan Lyles, who posted a 5.15 ERA with a 5.41 xERA in 2021. His higher xERA compared to his ERA means he actually pitched slightly better than the stats expected, but he still had an ERA above 5.00. Lyles is also not an ideal starter in Camden Yards, as he allowed 1.9 home runs per 9.0 innings last season and now will pitch in a ballpark that is a notorious hitters park.
There is some potential good news headed to Baltimore this season and his name is Grayson Rodriguez. Considered the 8th-best prospect in baseball, Rodriguez is expected to reach the majors this upcoming season even though he has not thrown a pitch in Triple-A. However, Rodriguez excelled in Double-A this past season with a 6-1 record and a 2.60 ERA in 79.2 innings. With 121 strikeouts and a .165 opponent batting average in those 79.2 innings, Rodriguez is expected to start in Triple-A at the beginning of the 2022 campaign and could be moved up near the all-star break.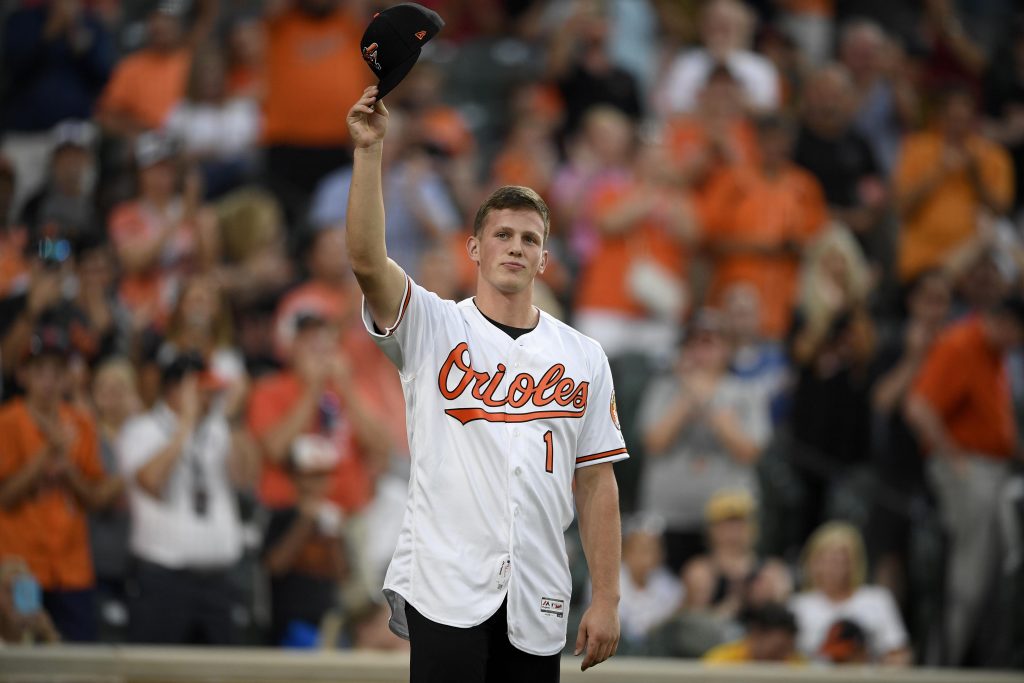 Baltimore fans should also be on the lookout for Adley Rutschman, who is baseball's No. 1 prospect and is expected to join the big-league club in 2022. The former No. 1 overall pick posted a .312 batting average with a .405 OBP in his 157 at-bats in Triple-A this past season and is considered to be the best Orioles prospect since Manny Machado. Rutschman behind the plate and Means on the mound could be a dream come true for Baltimore fans this upcoming season.
Even with these superb prospects, the Orioles still have holes that they won't be able to fix before Opening Day. They are not a destination for free agents, which makes it difficult for the Orioles to be competitive in a division in which the four other teams might win 90+ games. Baltimore has the second-worst odds to hoist the Commissioner's Trophy at the end of the season and it's well deserved. I'll be keeping my eye on Rutschman and Rodriguez, but I won't be taking any Orioles futures bets this season.
Pickswise is the home of free sports picks, news and best bets. Check out our expert NFL Picks, NBA Picks, MLB Picks, and NHL Picks for the latest game picks.