Best MLB player prop bets for today 6/29: Mitch Keller has found a groove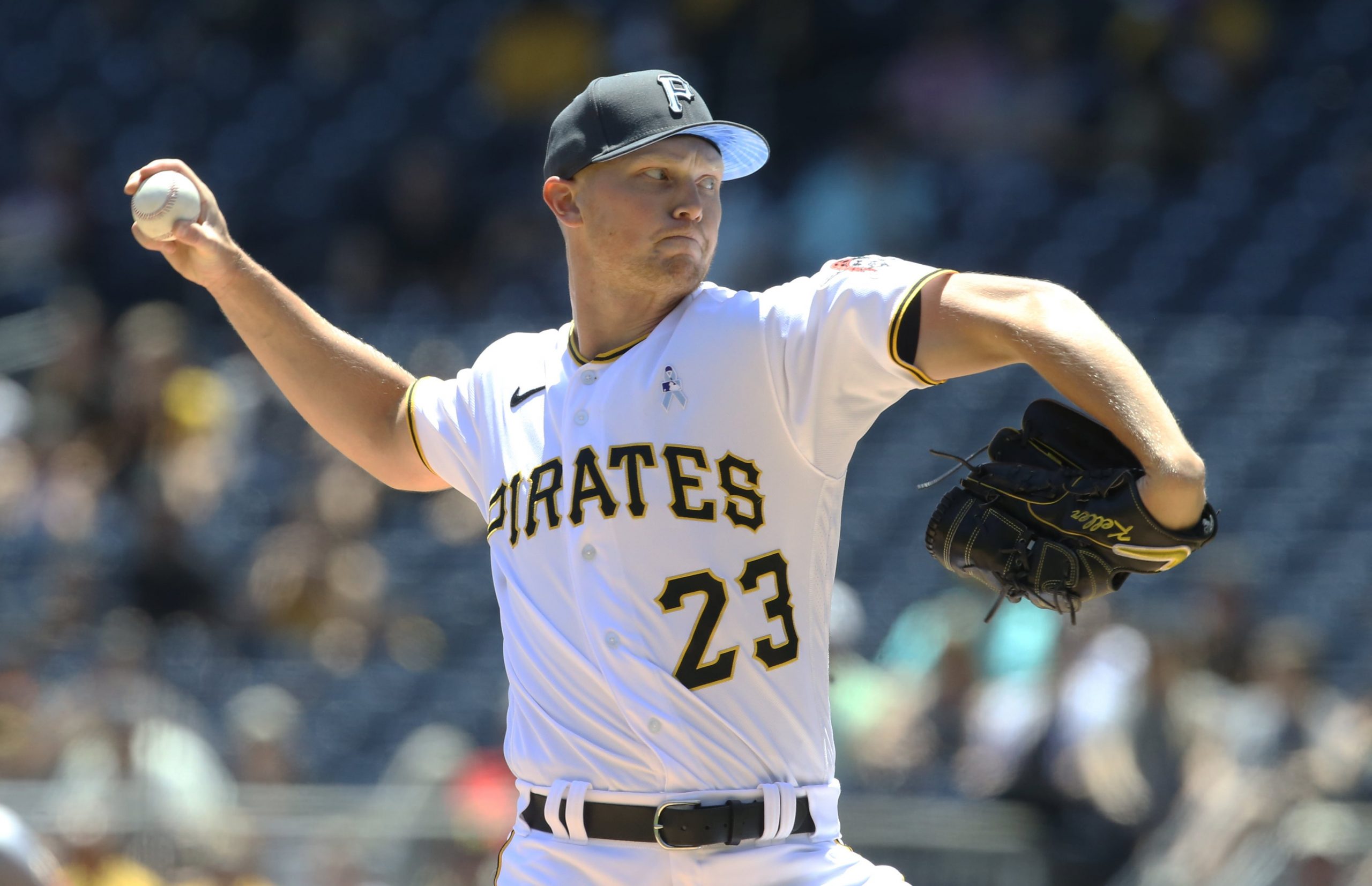 For the last 12 months I have shared my sports betting tips and plays on my Twitter page @shou_in. I am incredibly thankful for the platform Pickswise has now allowed me. I update my record in my Twitter bio daily and am more than willing to answer any questions or provide help through direct messaging.
Read below to see the prop I am eyeing up on Wednesday's MLB slate.
Mitch Keller (PIT) over 14.5 Outs (-135)
Odds available at BetMGM Sportsbook at time of publishing.
Life is about adapting and finding a way to survive. For Mitch Keller, the same can be said about his MLB career. The 26-year-old has yet to find consistency in the league, posting a career-long ERA of 5.67. Traditionally a low groundball-rate pitcher, ranking well below average in that department in each year to this point, Keller was struggling to get out of innings and limit the major blowup spots. Luckily Keller is on a poor team that is aiming at developing young talent and therefore he can experiment.
Until May 25 of this year, Keller had never before thrown a sinker in an MLB game. In an attempt to increase his groundball rate, the Pirates encouraged him to begin using that pitch. He has had tremendous success with it. In each of his last 5 starts, Keller has thrown his sinker more than any other pitch — accounting for 36.8 of his pitches during that span. Adding downward movement in the zone to his arsenal with a harder-thrown pitch has helped him induce a career-high level of groundballs, sitting 7.5% higher than league average. He also has a 33.3% put-away rate on the pitch with a .224 average allowed. His weak contact induced is also a career-best level, sitting nearly double the league average.
In Keller's last 5 starts he has exceeded this 14.5 outs line every time. He has thrown 92-98 pitches in each game, averaging 95.6 during that stretch. Keller has allowed a combined 21 hits, 9 earned runs, 1 home run and has 44 groundball outs to 34 fly-ball outs in his 27.1 IP during those last 5 starts. Today's opponent in the Nationals average the lowest number of pitches per plate appearance at 3.79. Washington has the league's highest groundball rate. The Nats hit into the league's most weak contact and have the lowest fly-ball rate in all of baseball. They also hit worse at home for whatever reason. While Keller's home/road splits aren't discernable, he has been much better during day games with a 2.64 ERA and .233 OBA.
A total of 17 of the last 23 right-handed starters to face Washington have gone at least 5.0 innings of work and I expect another solid performance from Keller tonight.
Pickswise is the home of free MLB Picks. Check out the latest MLB Prop Bets and MLB Parlays as well as our MLB Best Bets from the experts.