NFL Week 13 survivor picks: Think about the long-term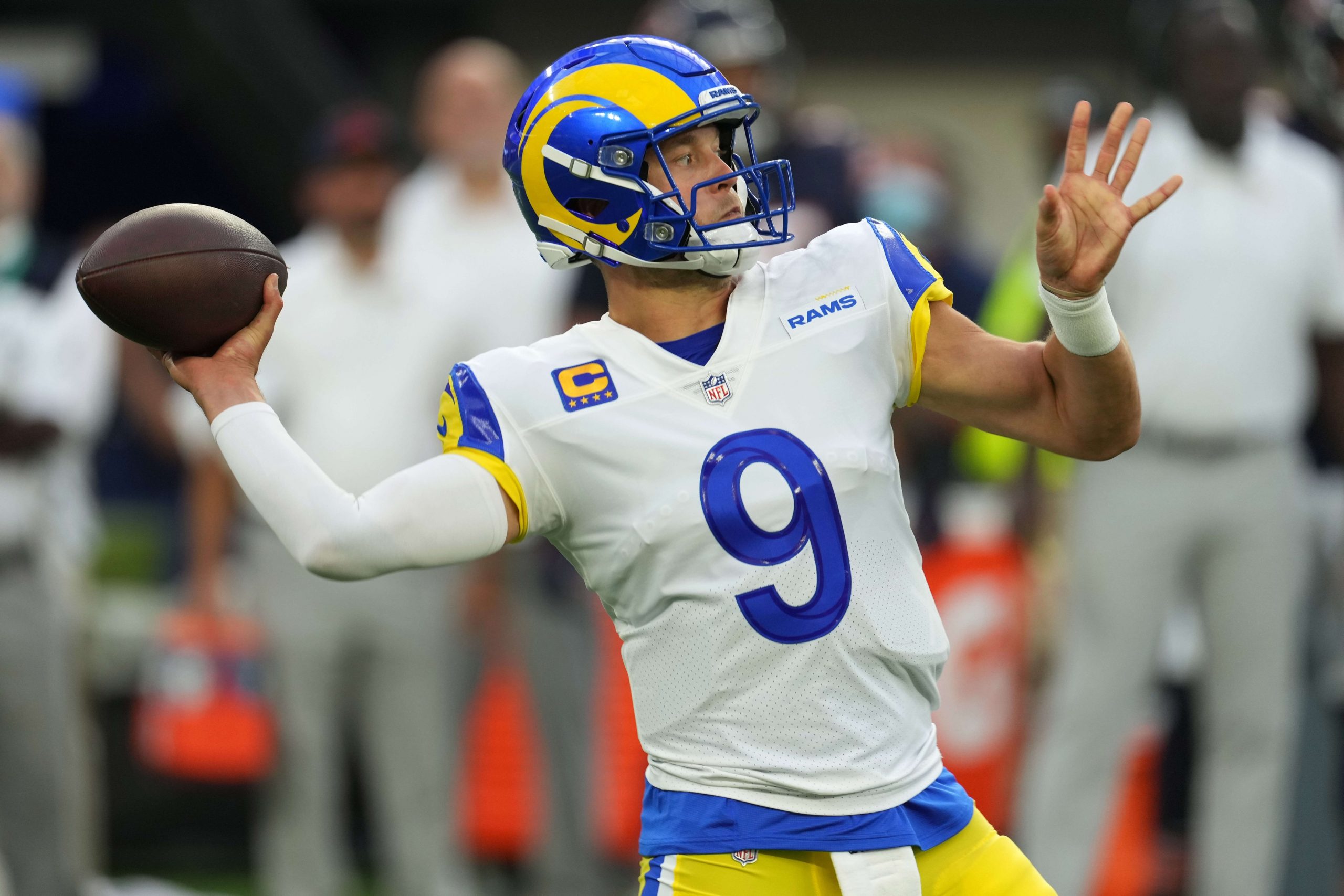 Week 13 provides many more options than last week did; in Week 12 only one team was favored by as much as a touchdown. But, of course, you probably know well if you've made it this far in your survivor pool that just because a team is favored by 10 or so points doesn't make it a lock to win. This week there are 7 games in which the spread is 7 points or more, and while you're likely to have used some of those teams already, the plethora of good options can be both a blessing and a curse, as it often further complicates things for survivor players.
Who to pick in a Week 13 NFL survivor pool
In past years we have given a few different recommendations for games to pick and ones to avoid each week. But survivor pools come in different sizes and the strategy for outlasting your coworkers in an 8-person office pool is vastly different from that of a national pool that hundreds of thousands of Americans can enter before the season starts.
In a smaller pool, particularly early in the season, it's important to last week-to-week and see if any of your competitors drop before making any risky moves. In a larger pool it's much more important to try to separate yourself from the pack to gain an edge, as it does you no good to pick the same team as everyone else whether that team wins or loses. So you'll definitely need to take some more chances early on in order to make a move and better position yourself for the end.
GENERAL PICK: Los Angeles Rams (-650 ML) over Jacksonville Jaguars (+460)
If you've been following Pickswise's survivor picks from Week 1, you'll know that we're playing the game as it's meant to be played – not picking the same team more than once in our general recommendations. And while our perfect stretch ended in Week 8, we still have 2 notable teams who are substantial favorites this week and whose cards we've yet to play. If you're in the same boat as we are, choosing between the Chiefs and the Rams, put aside the week-to-week approach and start thinking about the long game;  you're only just over a month away from a perfect survivor season.
The Rams started 7-1 and were riding high, looking like they had as good a chance as anyone to take the West given the underwhelming performances and injury woes the Seahawks have experienced. They've since lost 3 in a row but showed plenty of positive signs in Green Bay last week. They'll be back in sunny Southern California to host a Jaguars team that's also lost 3 in a row and has nothing to play for other than a good draft pick – last week's defeat to the Falcons proved that. The Rams should be your first choice this week.
Be sure to check out our full game preview for Jacksonville Jaguars vs Los Angeles Rams
RISKY PICK: Philadelphia Eagles (-290 ML) over New York Jets (+230)
With odds of -290 to win outright, the Eagles are the least risky of our risky picks so far this season. But, again, with so few games this week shaping up to be close, at least in the eyes of the oddsmakers, there's no reason to make things any riskier than they need to be, especially this late into your pool.
The Jets have proven time and again to be the laughingstock of the Tri-State Area; no matter who they bring in to coach or start at quarterback, it seems like they find different ways for things to go wrong time after time. Their win against Houston last week likely ended their chances of the top draft pick, but a Philadelphia team that had won 3 of 4 before losing to the Giants last week is too good to drop consecutive games in the same stadium against 2 of the weaker teams in the league. If your best options are already off the table, Philadelphia is a decent pick.
Be sure to check out our full game preview for Philadelphia Eagles vs New York Jets
GAME TO AVOID: Denver Broncos (+330 ML) vs Kansas City Chiefs (-435)
We touched earlier on why the Rams are an ideal selection this week, but at first glance the Chiefs appear to be just as strong. Granted, we've made it into December without picking the team that's represented the AFC in the past 2 Super Bowls, and they're finally starting to look like the team we all know them to be, going 4-0 in November to take sole possession of first place in the AFC West.
The Chiefs shouldn't have any problem with the Broncos, but if you've made it this far in your pool you should no longer be thinking week-to-week and should instead have an approach mapped out from here until the end of the season. The Rams aren't a team you should go 18 weeks without playing, but after this week they aren't a great fit ever again. Conversely, the Chiefs next week host a Las Vegas team whose season has been marred by off-field headlines, and one that Kansas City beat handily last month. Of course, anything can happen this week that can influence your future strategy, but for now you should leave Kansas City for next week.
Be sure to check out our full game preview for Denver Broncos vs Kansas City Chiefs
How Does an NFL Survivor Pool Work?
For those of you who have never played survivor or are unfamiliar with how it works, the concept is simple: last as long as you can without incorrectly picking the outcome of a game. You just need to select one game per week, and if you pick the winner correctly you move on to the next week. The ultimate goal is to be the last player standing in your pool.
There's just one catch: you can only pick each team once per season. This is where strategy comes in; it would be easy enough to pick the Chiefs every week, but you're only allowed to go with them once and need to find 17 other winners throughout the season to finish a perfect 18-0.
Pickswise is the home of free NFL picks and NFL Odds. Check out the latest prop bets and parlays as well as expert underdog predictions and computer picks.