NFL Week 16 survivor picks: Know your strategy from here on out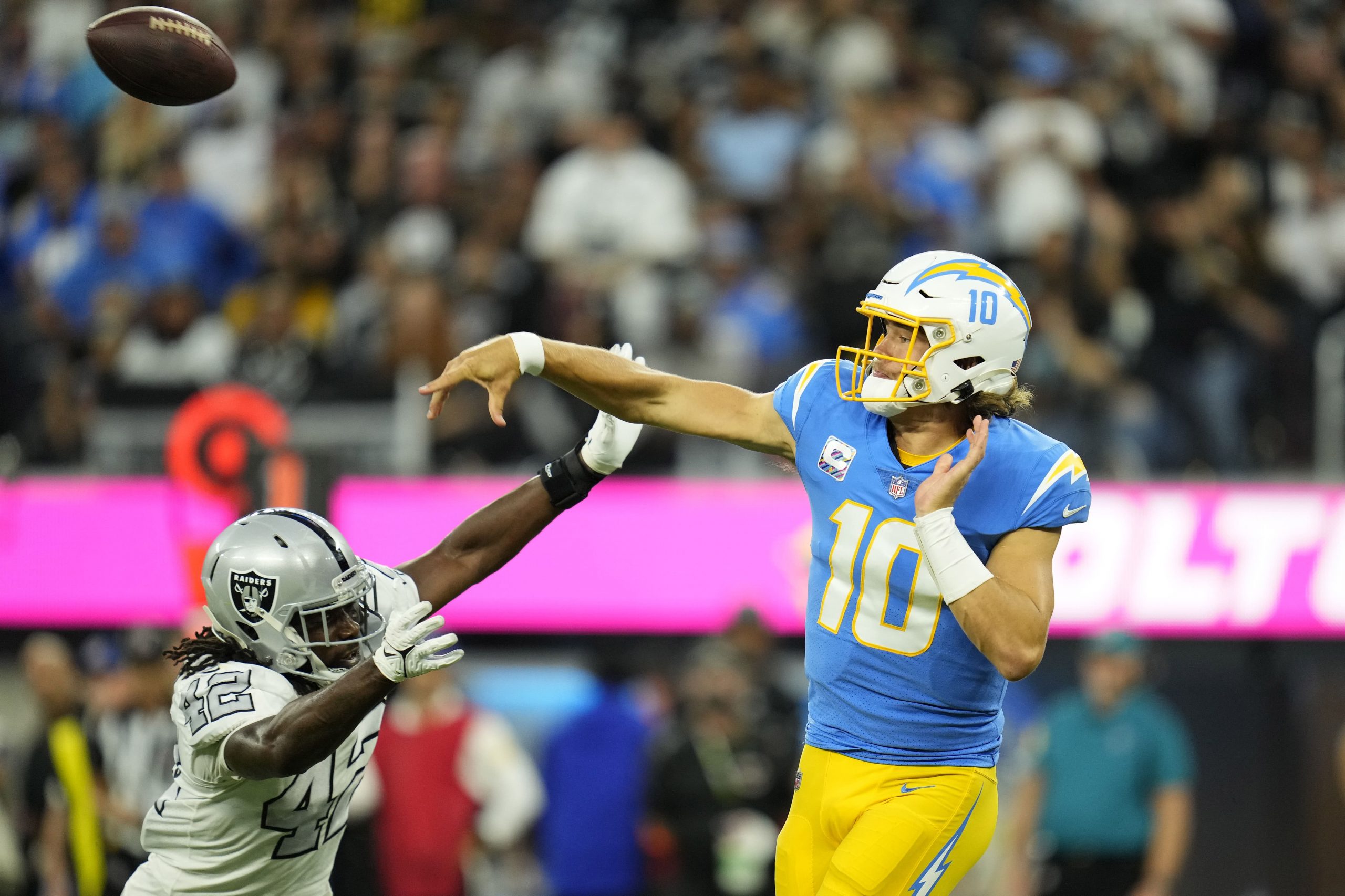 With just 3 weeks left in the 2021 season, any survivor players still left in the hunt for a perfect season have likely already mapped out their path to the end of the game. Whether you belong in that category or you're playing in a game with strikes and chances, we know that this late in the season different players have different teams available. This week we're going to give our recommendation based on the cards we've already played at Pickswise, but we're also going to give a handful of other options in case you have other teams available.
Pickswise Survivor Recap
To give you an idea of what teams we're choosing between, and what cards we still have left to play, here's how our general recommendations have fared since the start of the season (again, we're not repeating any teams!)
In order, from Week 1 through last week, Pickswise has parted ways with the 49ers, Buccaneers, Broncos, Bills, Vikings, Colts, Cardinals, Bengals, Cowboys, Steelers, Titans, Patriots, Rams, Chiefs, and Dolphins. We lasted until Week 8 without a miss and have currently gotten 4 in a row, with a clear path towards ending the season with a second 7-week winning streak this year.
Who to pick in a Week 16 NFL survivor pool
GENERAL PICK: Los Angeles Chargers (-475) over Houston Texans (+350).
The Chargers have established themselves as one of the most dangerous offenses in the league. Justin Herbert is no longer a rookie who's finding his way, and the second-year man under center is here to stay. He led his team to 78 total points in its 2 wins prior to last week's overtime loss against the Chiefs, the 2-time defending AFC champions who once again hold the top spot in the conference.
Los Angeles shouldn't have any problems this week against the Texans, a team so deep in decline that the fact that they've won 3 games this year has exceeded the expectations of many. But 2 of those wins have come against the Jaguars, while the third was a shocking result over a Titans team missing Derrick Henry. Most weeks Houston hasn't looked competitive, and with the season ending in just a couple of short weeks it's clear that the organization is already looking to the future rather than focusing on the present. The Chargers are our best option this week, and if you haven't already played them they should be yours, too.
ALTERNATIVE PICKS
Tampa Bay Buccaneers (-450) over Carolina Panthers (+340). We parted ways with the Bucs in September, but if you've been holding onto them for the end of the season this is the week to play them. After Tom Brady was shut out last week against the Saints, expect him and the offense to go back to their winning ways against a Carolina team that's fallen fast after a surprising start.
Dallas Cowboys (-475) over Washington Football Team (+350). Again, it's understandable if you've wanted to stay away from the NFC East so far. Much like last season, it's the worst division in football — but the difference in 2021 is that there's actually one legitimate team. The Cowboys will clinch the division with a win on Sunday night (if earlier results don't clinch it for them), and they won't lose to Washington in prime time with the chance to reach the postseason.
End Game Strategy
We've written more and more about a long-term strategy over the past couple weeks, but our picks have still been released week-to-week. Assuming you've gone along with Pickswise for most or all of the season, and have a similar set of teams still left in your pocket, the strategy we currently see for the final 2 weeks is the Seahawks next week and the Packers to close out the season. Both teams will be facing the Lions, the only team in the NFC with as few as 2 wins.
Of course, a lot can change in a week or two. We've seen teams hit hard with Covid-19 outbreaks and devastating injuries. The Packers could lock up their playoff seed prior to Week 18 and decide to bench most of their starters. These are by no means locks, and if you're still alive in your pool you shouldn't ever have the mindset that you've locked into anything beyond the week ahead. But it's equally important to have a good idea of where you're going, and if you've struggled to come up with a path to victory consider this option.
How Does an NFL Survivor Pool Work?
For those of you who have never played survivor or are unfamiliar with how it works, the concept is simple: last as long as you can without incorrectly picking the outcome of a game. You just need to select one game per week, and if you pick the winner correctly you move on to the next week. The ultimate goal is to be the last player standing in your pool.
There's just one catch: you can only pick each team once per season. This is where strategy comes in; it would be easy enough to pick the Chiefs every week, but you're only allowed to go with them once and need to find 17 other winners throughout the season to finish a perfect 18-0.
Pickswise is the home of free NFL picks and NFL Odds. Check out the latest prop bets and parlays as well as expert underdog predictions and computer picks.