Best player prop bets for Saturday's NBA slate: Oladipo on a roll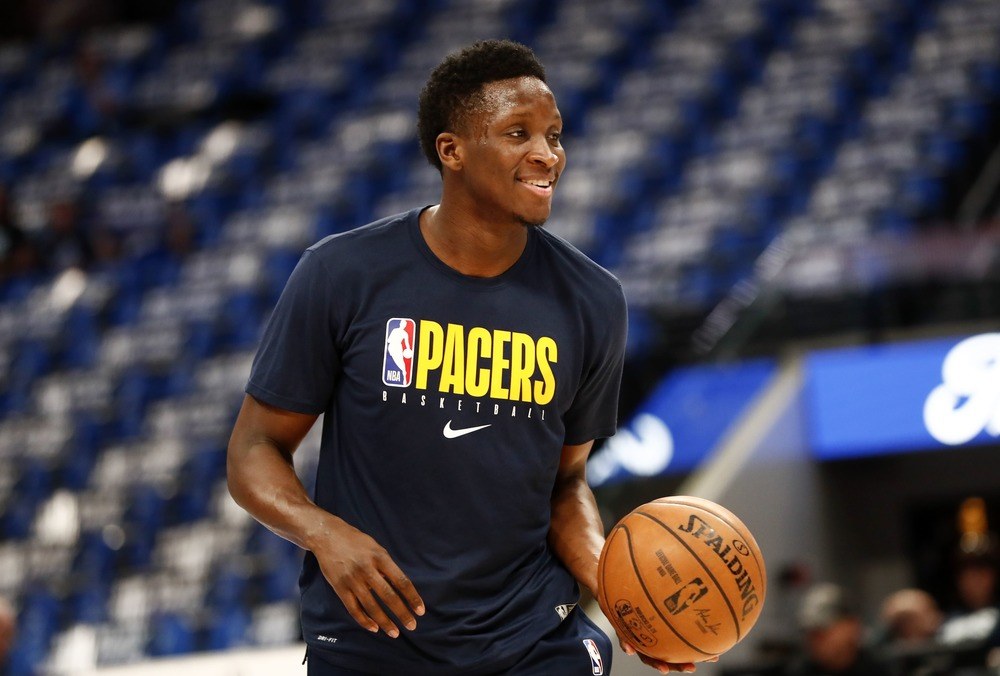 The College Football Playoff semifinals have come and gone and Week 17 in the NFL is still a day away, so it is the NBA's time to shine on Saturday. We have a six-game slate on our hands, which give us more than enough room to find three valuable player prop bets out of the lot.
Let's take a look at the best such plays for the second day of 2021.
Buddy Hield Under 4.5 three-pointers made (-115)
Needless to say, this is a massive number for anyone from the land of plenty. Admittedly, it does make some sense. Hield is jacking up threes at an alarming rate, having just attempted 15 during Sacramento's New Year's Eve loss to Houston. For the season (five games so far), Hield has launched 49 times from long range. That being said, there are far more reasons to like the under here. The former Oklahoma standout is shooting a modest 36.7 percent on his threes and in three of five 2020-21 contests he has shot no better than 33.3 percent from that distance. He has made three triples or fewer on three of five occasions, as well. A Kings-Rockets rematch is set for Saturday, and it's unlikely that Hield will shoot 15 times from deep yet again. Even when he did on Thursday, he just barely exceeded Saturday's 4.5 quota.
Brandon Ingram Over 21.5 points (-116)
Speaking of rematches, the Pelicans will try to make it two in a row over Toronto when those two teams meet again on Saturday. In the season opener, Ingram scored 24 points to lead the Pelicans to a 113-99 upset win. For what it's worth, the former Duke star also contributed 11 assists, nine rounds, three steals, and a block. In other words, he abused the Raptors in every department and therefore his confidence will be sky high heading into this one. It is also worth noting that Ingram has reached the 20-point mark in four of five contests so far in this 2020-21 campaign. He went for 20 on Thursday despite being ejected in the third quarter of a 113-80 romp over Oklahoma City. All signs point to Ingram going past this 21.5 quote—and possibly with room to spare.
Victor Oladipo Over 27.5 points + rebounds + assists (-113)
Hield's number is set too high, while the respective lines for Ingram and Oladipo are set too low. The veteran guard out of Indiana has surpassed Saturday's quote of 27.5 combined points, assists, and rebounds in all four of his games this season. He has reached the 30-mark three times. As such, there is no reason to think he will suddenly be kept below this mark by the Knicks this weekend. Although both teams can play stingy defense, the Pacers torched New York for 121 points in a Dec. 23 beatdown. In that showdown, Oladipo delivered 22 points, four assists, and four rebounds. Another vote of confidence here is that he is shooting 55.2 percent from the floor in 2020-21 and is an awesome 13-for-24 from three-point range.
Pickswise is the home of free NBA picks and predictions. We will cover all the big offseason news before making picks for every game during the 2021 season.