Best player props for Saturday's MLB slate: McClanahan fans the Fish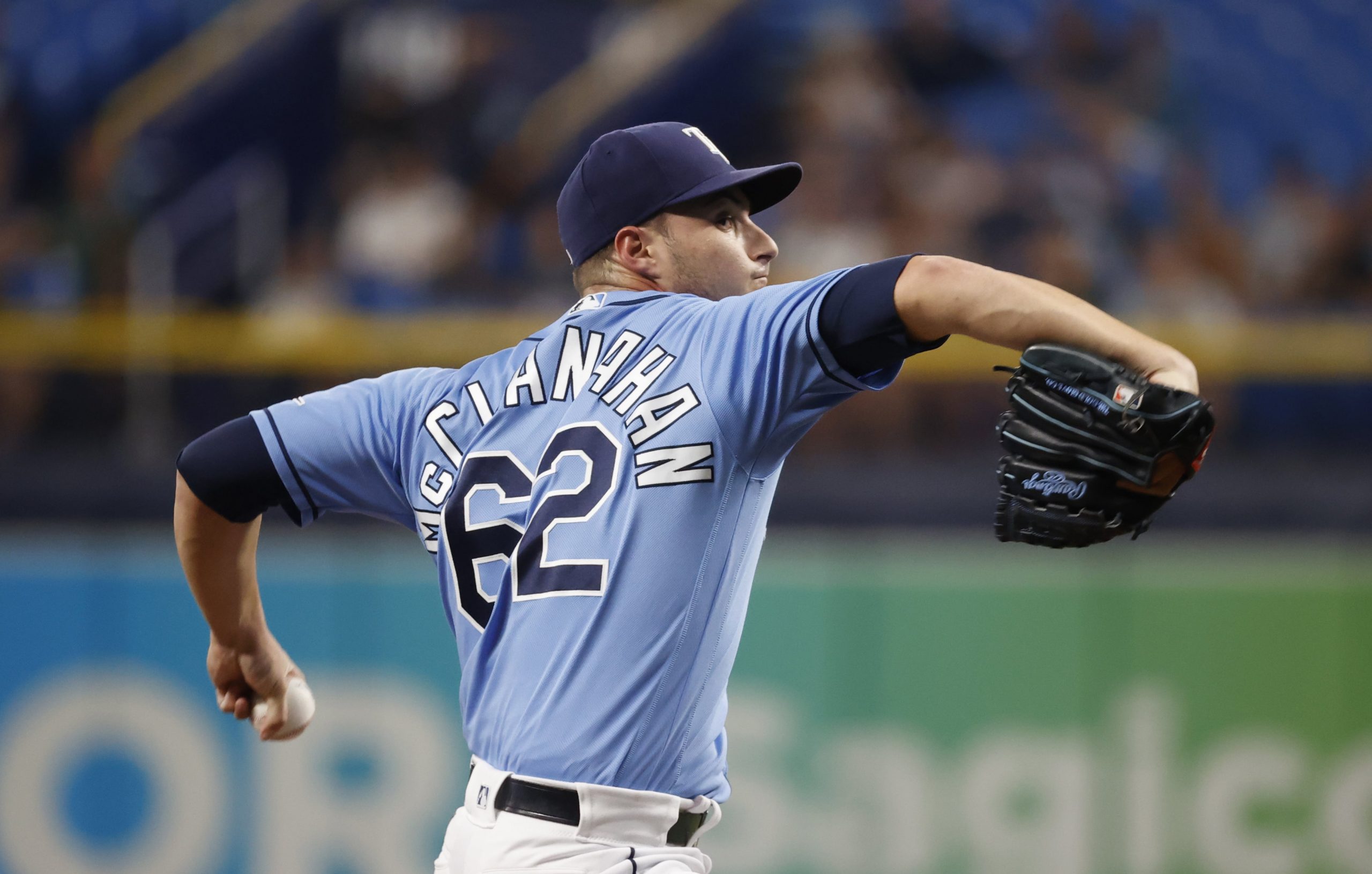 Shane McClanahan over 6.5 strikeouts (-120)
Line available at DraftKings at time of publishing
The Marlins really struggle against left-handed pitchers. Miami is second to last in all of baseball in terms of batting average against lefties this season. In addition, only 4 teams have struck out more against left-handed pitchers than the Marlins on the year. Ryan Yarbrough had 4 strikeouts in 6.0 innings against them last night, but I think McClanahan can have a few more punch-outs than that tonight.  Yarbrough is a soft-tossing lefty, while McClanahan can really bring the heat. Miami didn't have to worry about getting blown away by Yarbrough, but that is definitely something they have to be cautious of with McClanahan.
McClanahan has racked up 135 strikeouts in 115.1 innings this season, and his strikeout numbers are even better at home. He has 77 strikeouts in 59.1 innings at Tropicana Field. He ranks in the 79th percentile among all MLB pitchers in terms of strikeout rate. He also ranks in the 81st percentile for chase rate and 87th percentile for whiff rate. No matter how you slice it, he knows how to generate swings and misses. The Marlins are prone to doing exactly that, and I like McClanahan's chances at reaching this number today.
Jon Heasley over 3.5 strikeouts (-125)
Line available at DraftKings at time of publishing
You've probably never heard of Jon Heasley, but that's okay. I didn't even know who he was until yesterday. He will be making just his second career MLB start tonight for the Royals. Heasley threw 75 pitches in his first career start last Friday, but that pitch count could go up in his second start tonight. He racked up 120 punch-outs in 105.1 innings at the Double-A level before getting the call to the big leagues.  That warrants some confidence that he knows how to put guys away. I know it's just Double-A, but it's not like he's facing the 1927 Yankees today.
Today he faces the 2021 Detroit Tigers. They strike out a lot.  In fact, only 3 teams have struck out more than Detroit this season. If he tosses 80+ pitches, he can generate 4 strikeouts against a strikeout-prone Detroit lineup.  It also helps that his big-league debut jitters are now behind him.