MLB
Back
BetsByBob's Best Thursday MLB Picks: Cubs to break out the broomsticks against Mets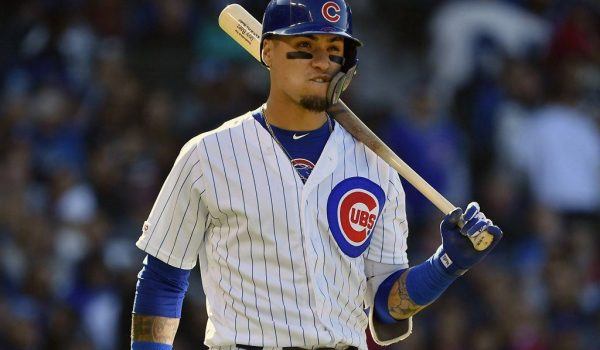 MLB
11:44AM
Thu 22nd April 2021

MLB
11:44AM
Thu 22nd April 2021
By BetsByBob

@BetsByBob
BetsByBob@gmail.com
We have a shorter MLB slate to comb through today, with just over half the league in action. We are getting to the end of April, and starting to get a better feel for teams identities. Teams underperforming to preseason expectations are starting to get worried (looking at you, Yankees). There are also some surprise teams like the Red Sox and Royals who currently sit atop their divisions that is a surprise to most. We are only about 1/8th through the season, but setting the early tone for a team could make all the difference. The more games played means more stats to work with when going through the games, and for baseball nerds like myself, I look forward to it!
After you've read my picks, be sure to check out the picks on the side and total for every single one of today's matchups.
New York Mets (Joey Lucchesi) at Chicago Cubs (Trevor Williams)
Pick: Cubs (+104)
*Playable to (-105)
The New York Mets and the Chicago Cubs wrap up their 3-game series today, with the Cubs looking to grab their first sweep of the early season. David Ross' Cubs were able to break out offensively last night in what shouldn't have been a hitter friendly evening with the temperature in the low 30's. Regardless they hung 16 on them. The Mets haven't looked good this series at all. The have quite a few guys who look lost at the plate, and their defense has been borderline embarrassing with 6 errors in the past two games.
Trevor Williams and Joey Lucchesi are the starters matching up today, and it should be a more hitter friendly day than it was yesterday. The temperature will be up about 20 degrees, and the wind will be blowing out. The Cubs have been hitting lefties better, and Lucchesi is a good candidate to give up some runs. Both pitchers are sitting with ERA's in the 5's, but the big difference being that Lucchesi has a FIP of almost 10. Lucchesi mostly depends on two pitches, a sinker and a curveball, with the occasional cutter. I have talked about it before how hard it is to be a starting pitcher and only have an arsenal of two pitches. It makes sequencing much tougher, and gives an advantage to the batters to have a better idea what is coming.
Williams has had two quality starts under his belt, with the one rough one being against his former team that is inflating all his current numbers. I make the Cubs a slight favorite in this matchup, so I am taking a play on them as a slight underdog at home.
Be sure to check out our full game preview for New York Mets vs. Chicago Cubs.
Arizona Diamondbacks (Taylor Widener) at Cincinnati Reds (Jeff Hoffman)
Pick: Over 8.5 (-115)
*Playable to Over 9 (-105)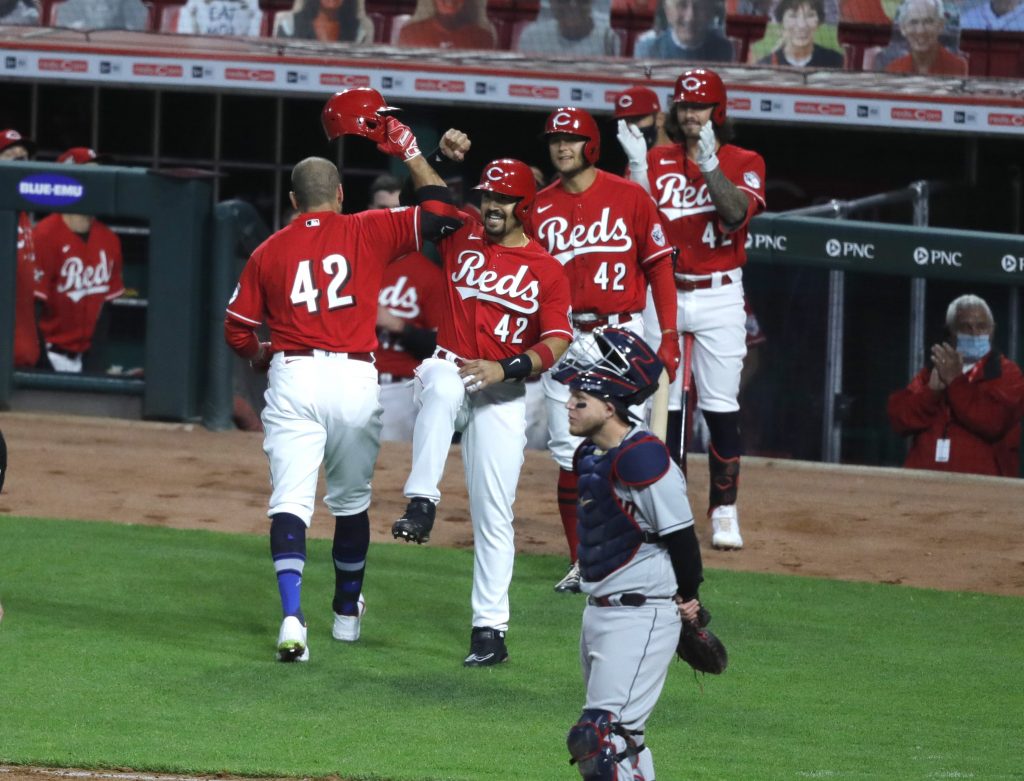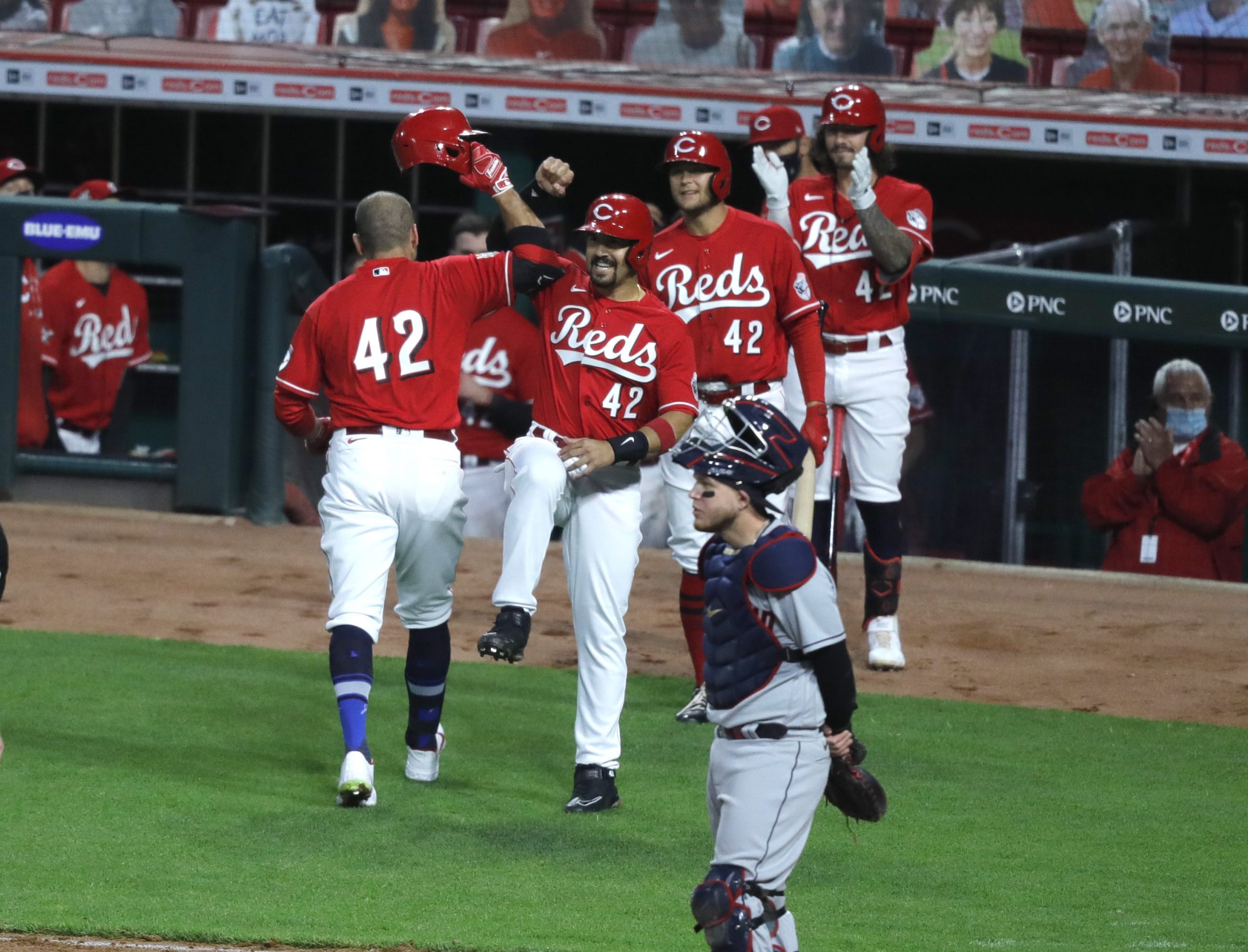 The Arizona Diamondbacks and Cincinnati Reds are also wrapping up their series today, with an early 12:35pm EST start time. The Diamondbacks were able to rally back in the top of the 9th from a 3-run deficit, to go on and score 5 more in the 10th to win it in extras.
This will be the Reds second time facing Taylor Widener, who has ran into some good fortune this far into the season. His last time facing the Reds he gave up 4 runs in 5 innings, while only striking out 3. Familiarity plays a big role for hitters. They are able to recognize pitches better, and have their timing be more on cue. Widener is someone I have been looking to go against, he is carrying a high FIP and has ran into some good BABIP luck thus far. That coupled with the Reds second time facing him this month, would normally be a situation I would be backing the Reds.
However, I don't have much faith in Jeff Hoffman either. This will also be the Diamondbacks second time facing Hoffman. Last time out he only lasted 4.1 innings, giving up 3 runs while only striking out 2. Hoffman gives up a lot of hard contact, and allows batters to barrel him up over 10% of the time.
Castellanos should be back in the lineup for the Reds today after serving his suspension, providing another offensive boost. Instead of a straight fade of Widener, I decided the play the total here. I expected this one to be closer to 9.5, and wouldn't be surprised if we see double-digit runs in this one. Over is the play for me.
Be sure to check out our full game preview for Arizona Diamondbacks vs. Cincinnati Reds.
Pickswise is the home of free MLB Picks and Predictions. Check out the latest MLB Prop Bets and MLB Parlays as well as our MLB Best Bets from the experts.
Last updated: Thu 22nd April 2021