Brian Scalabrine: NBA champion on the Warriors vs Celtics NBA Finals and his best bets for Game 6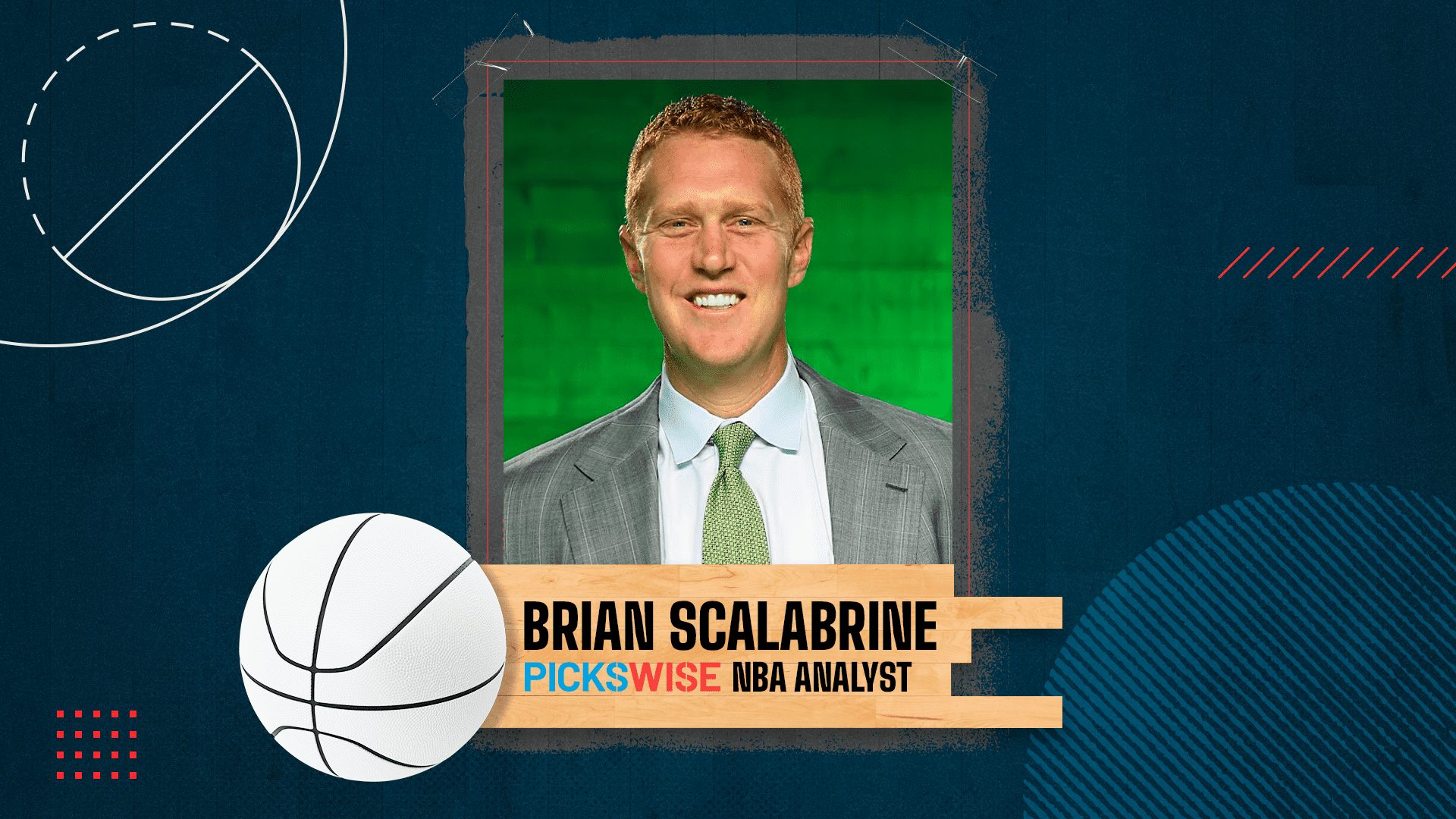 For a player, there is nothing like the NBA Finals. Every single mistake, no matter how minor, can be crippling. Any turnover or defensive breakdown can cost your team a game, a series and in this case even a championship. Both the Golden State Warriors and Boston Celtics have been making a fair amount of mistakes — so far the Celtics a few more, thus giving the Warriors a 3-2 lead going into Game 6.
I thought this series would be back-and-forth the entire way and that is pretty much how it has gone so far, although Golden State finally managed to win two straight to end the trend of alternating wins.
In this article I will discuss what I've seen so far and what it could mean going into Game 6 on Thursday night in Boston.
Celtics have to switch up their style of play
The Celtics' style in Game 5 was never going to work. They played the matchup game, trying to pick on and go at Stephen Curry and Jordan Poole. That's not a sustainable thing to do over the course of 48 minutes or 100-plus possessions. That's the reason why the under hit. That can work in small doses, but if the Celtics want to win that is not going to work for them. They have to play much faster, more open and more free. They are a lot smarter than I am and my guess is that is exactly what they are going to do in Game 6, with a lot more aggressiveness and more drive-and-kick action than they did the other day — which was slowing down the pace and simply trying to exploit matchups in the half-court. Boston went for home-run plays and low-percentage step-back jumpers, instead of trying to knock out singles. I anticipate them playing much smarter in Game 6 and scoring a lot of points.
Be sure to check out our best first basket bet for Thursday
Scal's best NBA betting advice for Warriors vs Celtics Game 6
Odds provided by DraftKings Sportsbook
As mentioned, I always thought this series would be back-and-forth and at this point I definitely see it going seven. Curry obviously won't go 0-for-9 from three again, but even if he plays better in Game 6 that doesn't mean the Celtics are going to lose. Boston has the size to win the rebounding battle and dominate the paint, which can help them overcome Curry getting back on track. And if you think going into Boston and winning a championship is going to be easy, think again. The Celtics now have good value as +290 underdogs to win the title. Another way to play it is to bet on the Celtics now to win the series and then hedge it in Game 7 when the price changes.
As for Game 6, like I said above the Celtics are probably going to put up a lot more points than they did on Monday. I like the over on Boston's 106.5 team total, but not the over for the whole game (210.5). In turn, I would go with the over on Jayson Tatum's and Jaylen Brown's assist numbers (Tatum over 6.5 at a great +125 price and Brown over 3.5) and basically everyone else on the team going over their three-pointers made quota (2.5 for Marcus Smart; 1.5 for Al Horford and Derrick White; 0.5 for Grant Williams). Ball movement has always been paramount for Boston; when the ball is moving, Tatum is driving and kicking and turnovers are being minimized, this team is at its best.
I also like Horford over 9.5 points at +105. He scored nine in Game 5 even though the Celtics played awful. Horford should get back into double-figures.
Here is our Warriors vs Celtics Game 6 preview
Pickswise is the home of free NBA picks and predictions. Make sure to also check out our NBA parlays and NBA prop bets tabs for more expert picks.