Daily public money update: Bettors moving toward Minnesota on Tuesday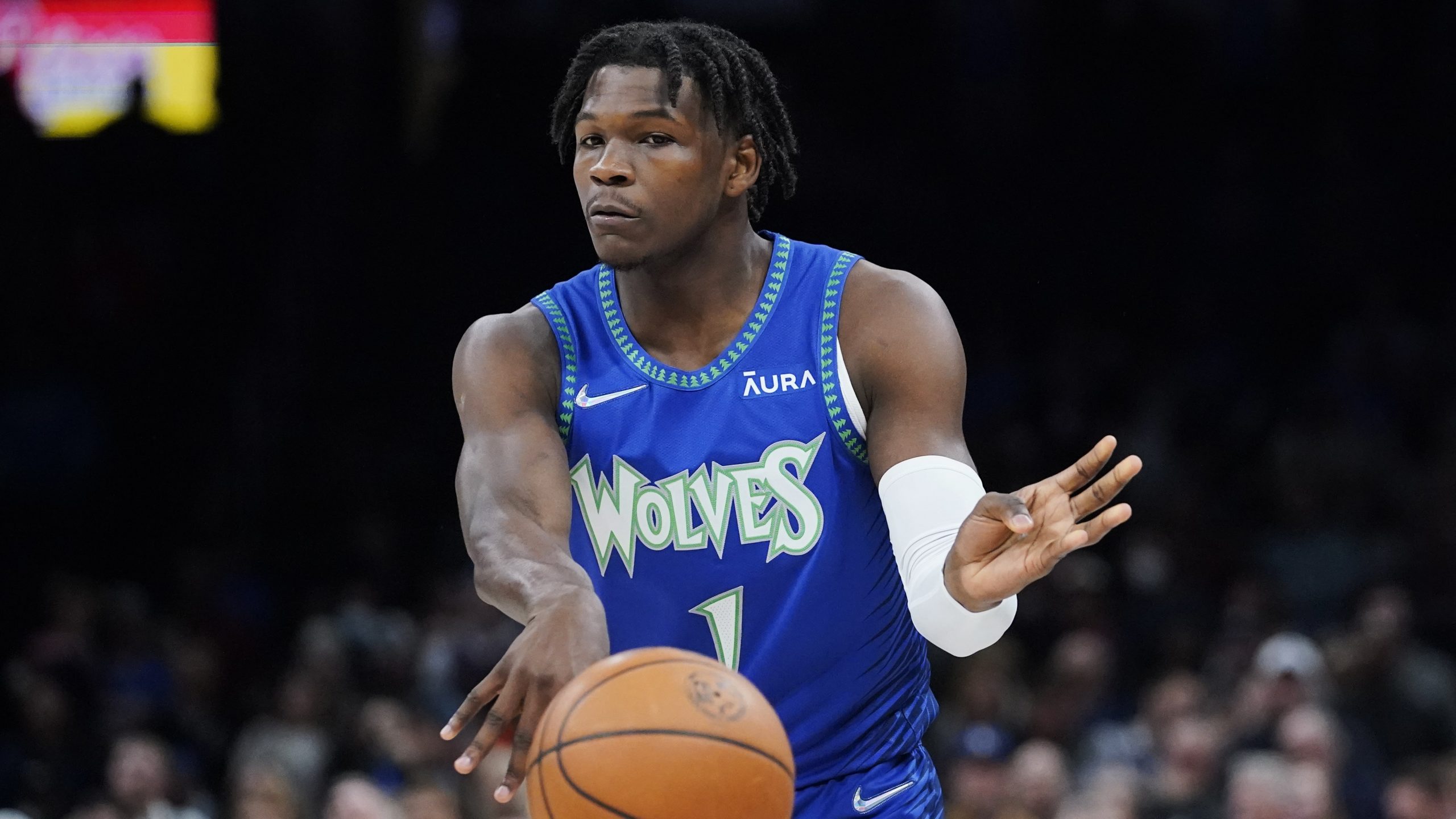 It's that special time of year when most of the major sports are in action. It's a lot, and we're grateful for it. There are plenty of crucial contests coming up, which always attract some big public sides. Let's take a look at where the public money is going as bettors once again try to beat the 'books, with the Timberwolves leading the way on Tuesday.
NBA: Timberwolves -4 @ Pelicans
What a time to be alive, the Timberwolves have become a heavy public side. In all fairness, this one likely has more to do with the fact that they're playing the Pelicans than anything else. But whatever the cause, 87 percent of the bets and a near-unanimous 98 percent of the public money are laying the points with Minnesota here, per DraftKings' internal numbers shared with us.
The T-Wolves have Karl-Anthony Towns back from COVID protocols, and they've now won four games in a row. Throw in the fact that the Pels have lost four of five and this one isn't too surprising. We have a three-star best bet on this game, check out our full game preview to find out what it is.
NBA: Nuggets -1.5 @ Clippers
Looking at the nightcap of the NBA slate now, there's a heavy public side brewing out West. Oddsmakers have this showdown between the Nuggets and Clippers as close to even, but bettors certainly don't see it that way. 85 percent of the bets and 92 percent of the public money are taking Denver as a very narrow road favorite.
When the Clips don't have Paul George in addition to Kawhi Leonard, nobody wants a piece. Instead they're riding with reigning MVP Nikola Jokic. And we can't blame them, we're on the Nuggets as well here.
NHL: Penguins @ Ducks over 5.5
There's one thing you can always count on the public for, to bet a bunch of overs. And that's certainly the case on Tuesday in the NHL, as several different overs are getting hammered. One place bettors are expecting a shootout is in Anaheim, where 91 percent of the bets and 93 percent of the public money are on the over 5.5.
This one is interesting, because the Ducks aren't exactly an offensive juggernaut. When these teams played earlier this season it was a snoozer that ended with a final score of 1-0. We're fading the public and going under.
NCAAB: #15 Iowa State +12 @ #9 Kansas
Now here's something we don't see every day: public underdog! Bettors saw a team ranked #15 in the nation catching double digits and didn't need to see anything else. Clearly oddsmakers don't view Iowa State as the 15th best program in the country despite their ranking in the AP poll. Nevertheless, 90 percent of the bets and 85 percent of the public money are taking the 12 points with the Cyclones.
Iowa State is ranked 38th by Kenpom, so it does look like they've been a bit fortunate. And Kansas is ranked 4th by Kenpom, suggesting they might be a bit better than they're given credit for. We're fading the public again and betting against this trendy underdog.
Pickswise is the home of free NFL predictions, NBA predictions , NHL predictions, and college basketball predictions.