Daily public money update: Public loves the Bucks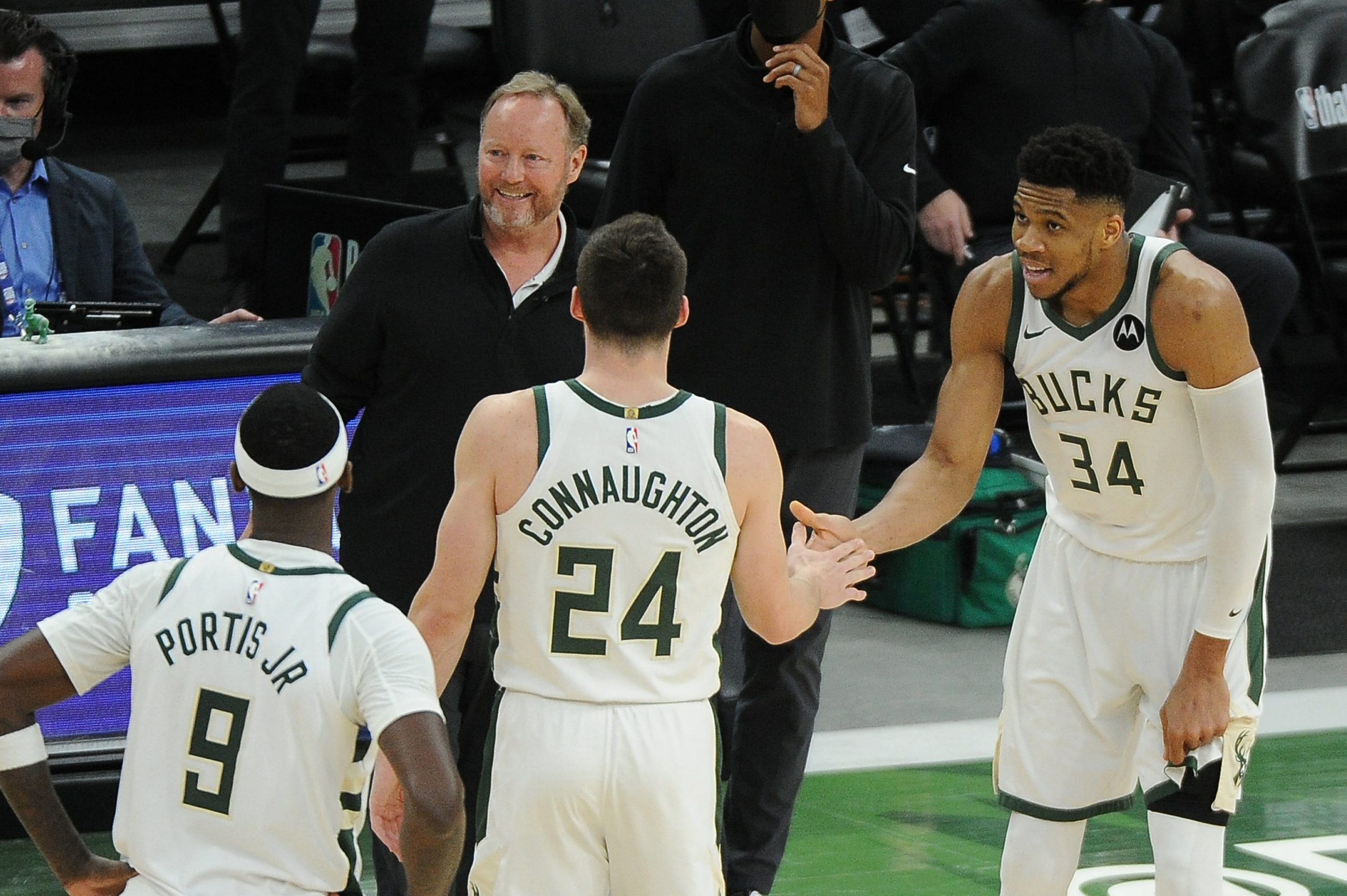 Back in the day, I used to sit in sports books and just wonder what people were betting. Not that I was going to follow it, I just wanted to know. There was not such thing as a daily public money report. You couldn't just go online and find out what percentage of the tickets and how much of the handle was on a certain team. It was a wild world back then but thankfully, things have changed. Now you can just read this article to find out who the public money likes most in all three sports. What a world.
NBA: Milwaukee Bucks -1.5 over Miami Heat
In NBA world, look no further than the Milwaukee Bucks. The public money is actually skipping them at -121 to win outright as only 69 percent of the bets have come in on them in that market. They are going straight for the -1.5. So far, 84 percent of the tickets accounting for 83 percent of the handle has come in on Milwaukee tonight.
After the other night, there just isn't much faith in the Miami Heat on the streets. The public is weary after watching the Heat get demolished by 34 points and they are afraid to back them now. We'll see who's right or wrong soon enough, but it's safe to say the public money is on the Bucks tonight.
Be sure to read our full game preview for Milwaukee Bucks vs. Miami Heat

MLB: Cincinnati Reds and Washington Nationals over 6.5
This one is by far the biggest disparity in MLB. As of lunchtime, 81 percent of the bets have come in on the over which equals 99 percent of the handle. There isn't another bet in MLB today or tonight that even comes close to that kind of lopsidedness.
Bettors are not phased by the fact that this one will be a seven-inning affair since the teams will finish another game during the day. The life's too short crowd is speaking loudly on this one. Neither Stephen Strasburg nor Sonny Gray has been great this year and bettors are not buying them turning things around tonight.
Be sure to read our full game preview for Cincinnati Reds vs. Washington Nationals
NHL: Toronto Maple Leafs -235 over Montreal Canadiens
A whopping 86 percent of the bets have come in on The Toronto Maple Leafs -235 tonight. Laying $235 to get $100 always takes some thought but public money is doing it tonight. Eighty eight percent of the handle is tied up on the Maple Leafs at that number so the books will be big Canadiens fans tonight.
It's not only the moneyline that has caught the public's eye, though. They like Toronto at -1.5 as well. Eighty percent of the bets in that market accounting for 97 percent of the handle has come in on the Maple Leafs. Nobody is giving Montreal a chance tonight even at long odds.
Be sure to read our full game preview for Montreal Canadiens vs. Toronto Maple Leafs
Pickswise is the home of free NBA predictions , NHL predictions, and MLB predictions.