An era in which NFL uniform changes are front-page headlines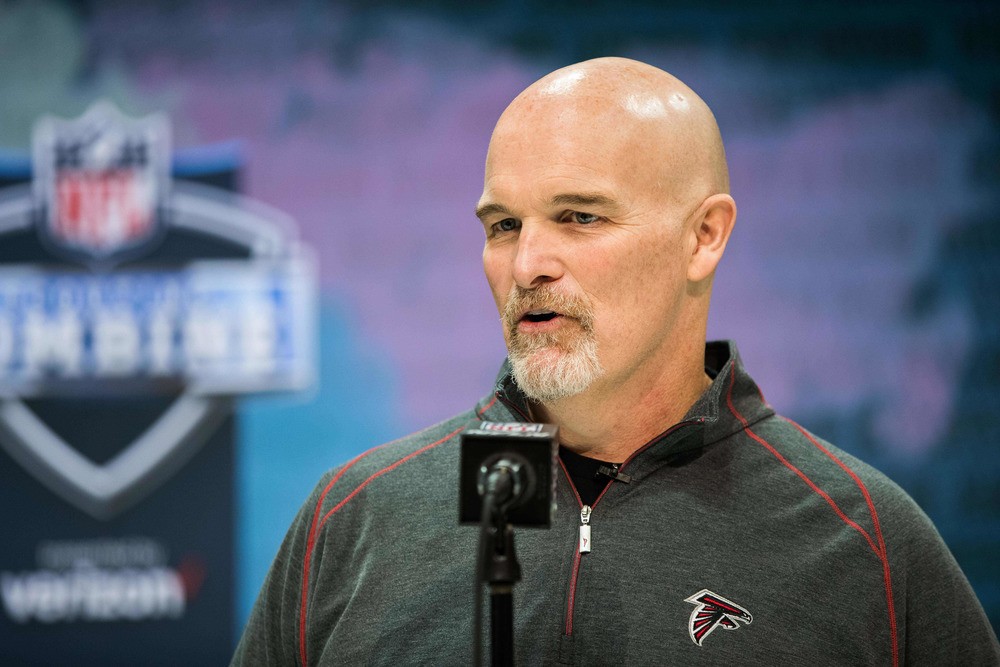 The Los Angeles Rams have a new logo? Make it the main story on ESPN.com! The Tampa Bay Buccaneers are changing uniforms? That's front-page news! The Atlanta Falcons are doing the same? Slap it on the front page, as well!
Under normal circumstances, of course, these would be trivial stories. Outside of local newspapers there would be zero coverage and on internet sites they would be relegated to the backburner pages. Of course, we are not living in normal circumstances right now. The coronavirus pandemic has brought sports to a halt in the United States and throughout the entire world. As such, things as simple as logo and uniform changes are making headlines.
The Rams were first to unveil changes this offseason, doing a complete overhaul by changing their logo. It was met with staunch criticism, to the extent that the franchise felt the need to respond and insist that there would be no do-over. The new logo is final.
"While it isn't always the easiest to hear, we value the commentary you have provided on the logo & colors," wrote Kevin Demoff, Rams chief operating officer. "We are excited about the future of our team, our brand & our stadium, but recognize we can always get better through feedback and engagement and appreciate your passion."
Los Angeles is +400 to win the NFC West, +1600 to win the NFC, and +5000 to win the Super Bowl. Its win total stands at nine (under is a -135 favorite, while over is +115).
Next up were the Bucs and Falcons, who did not make any logo adjustments but at least slightly altered their color schemes and uniforms. Tampa Bay, which is entering a new era with quarterback Tom Brady, is going back to a look that resembles what was on display from 1997 to 2013—during which it won Super Bowl XXXVII. A whole host of fans had been calling for a return to the "creamsicle" era, even though the Bucs were mostly terrible during those times. Team management ultimately decided to ignore those calls, instead opting for more traditional colors of white, red, and pewter.
Elsewhere in the NFC South, the Falcons pushed up their formal uniform announcement by a week due to premature internet leaks. They are going with all-black attire at home and all-white on the road. "ATL" will be featured prominently on the front of their jerseys.
"Black has been a part of our history since 1966 and both our fans and players have asked us to bring it back," owner Arthur Blank explained on Wednesday. "The 'ATL' moniker is known around the world, and we now wear it proudly as our badge of unity, diversity, and togetherness. Something our world needs more of, especially in these tough times."
"There's just a feeling to it," quarterback Matt Ryan insisted. "I can't explain it when you look in your locker and that color and head to toe in black is going to be good too. I don't know what it is, but I know there's a feeling that comes with it for the guys too, when we see that in our lockers."
Will looks translate into results for either the Falcons or Bucs in 2020? Tampa Bay is a +200 second choice behind the New Orleans Saints in the division, while Atlanta comes in at +600. Brady is +1200 to win NFL MVP; Ryan is +3300.