FanDuel introduces innovative "Same Game Parlay PLUS"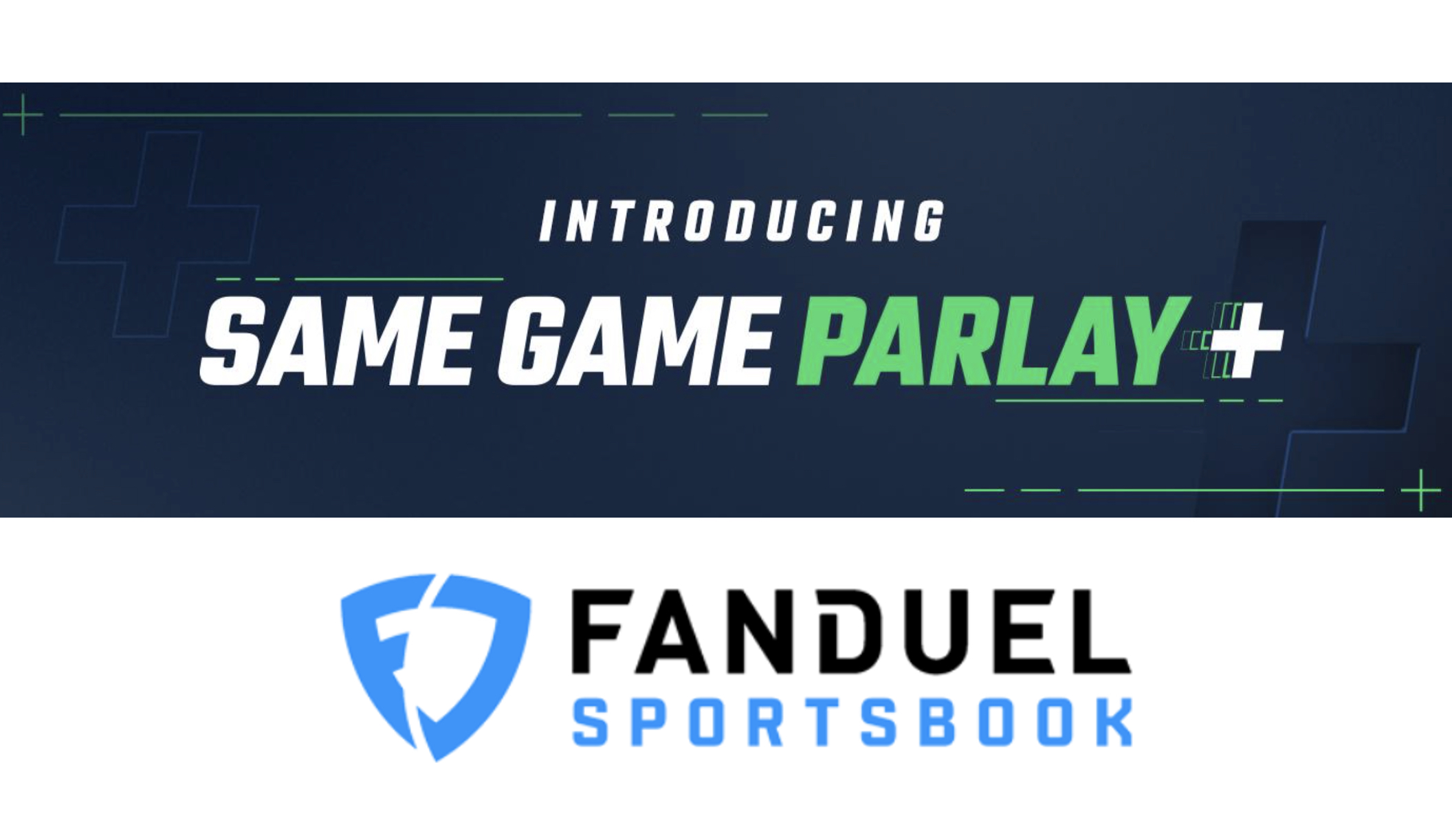 Two years after the introduction of the hugely popular "Same Game Parlay," this week FanDuel unveiled the next generation of the concept known as "Same Game Parlay Plus." The new offering will allow bettors to combine multiple Same Game Parlays from different matchups into a mega SGP+. These can include individual plays from different bet types, games, and even sports. Previously, Same Game Parlays could not be combined with individual wagers from other games or leagues.
Bet $5, Win $150 on any Christmas Day NFL or NBA game with FanDuel!
Regular Same Game Parlays
Standard "Same Game Parlays" allow bettors to combine multiple outcomes from within one game together to form a parlay in which all legs need to be correct for the bet to cash. In general, adding individual legs that naturally correlate with one another (like Jonathan Taylor to rush for 100+ yards and also score a TD) won't increase the payout drastically. But when you combine more unlikely outcomes that don't align or even contradict one another (like Carson Wentz to score the first TD, but the Cardinals to be leading at halftime), the odds can multiply quickly into lottery-ticket territory.
Standard SGP example for Colts vs Cardinals:
– Wentz over 213.5 passing yds
-Taylor over 99.5 rushing yds
-Cardinals 3-way 1st Half Winner
-Over 39.5 points
COMBINED SGP ODDS: +961 ($100 bet wins $961)
Same Game Parlay Plus Details
FanDuel's new Same Game Parlay Plus allows you to take a regular old SGP (like the one above) and combine it with outcomes from either another NFL game or another game in a different sport that also offers SGPs, like the NBA.
So if you also really like the 76ers tonight against the Hawks and think Atlanta won't be able to stop Joel Embiid, you could add "Embiid over 26.5 pts" and "76ers Money Line" to the SGP above to form a Same Game Parlay Plus. In this specific example, the +961 SGP jumps to odds of +2187 when you turn it into the 6-leg NFL + NBA Same Game Parlay+.
How to Bet a Same Game Parlay+ (Plus)
As with most parlays, the Same Game Parlay+ offering from FanDuel is is a high-risk, high-reward type of wager from which it will likely be difficult to turn a profit in the long term. But if you're hanging with friends on a Friday night when there are multiple games on TV and you want to create some extra excitement as you watch, connecting individual bets from the different games or sports into one SGP+ wager with a potentially massive payout, you now can.
And as can often be the case with new products, betting edges could potentially be found as early kinks in the backend algorithms are worked out. For example, motivational factors can come into play at the end of the NFL regular season when playoff seedings may be locked in and coaches take the opportunity to rest or limit their starters.
Let's say on the second-to-last Sunday of the season, Team A will secure the division title if their rival Team B loses earlier in the day. There potentially may be a correlation advantage to be found between Team B's result (or their players' performances) and Team A's subsequent player performances. Normally, two different games' outcomes and performances within don't correlate with one another, so it's possible that the new SGP+ algo might not take into account these edge-cases where they just might. At minimum, it's worth keeping an eye on as you try your hand at some Same Game Parlay Plus bets in the future.
Pickswise is the home of free NFL predictions, NBA predictions , NHL predictions, and college basketball predictions.