Golf betting after the Masters: How to treat Scottie Scheffler and Tiger Woods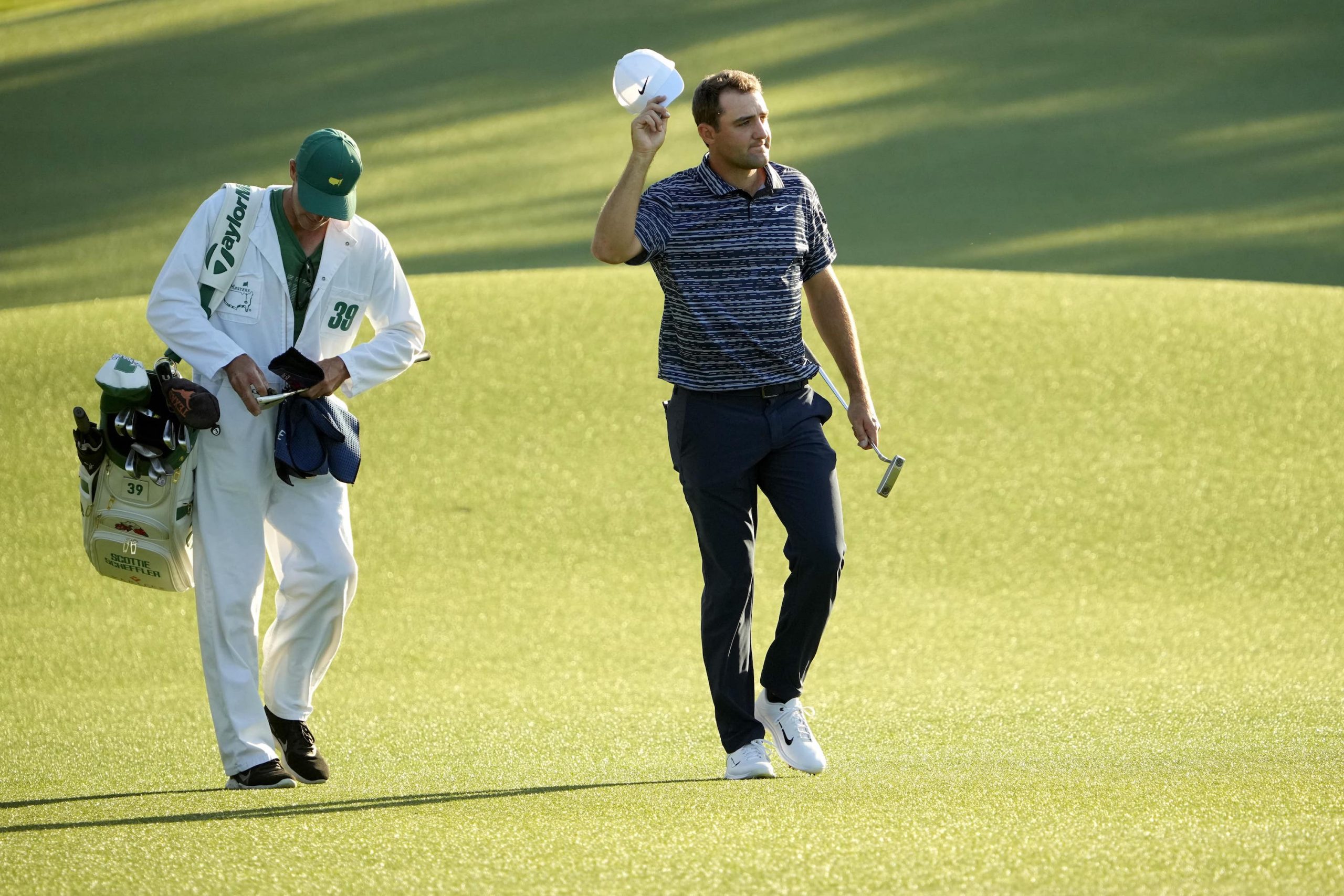 Another Masters is in the books. Scottie Scheffler was the best player in the world going into it and he is by far the best player in the world coming out of it. The American won by 3 strokes and really wasn't even close to being that competitive, as he 4-putted the 18th green on Sunday with the outcome already in the bag.
There is no doubt about what the big stories were at the 2022 Masters: Scheffler and Tiger Woods. The latter made an unexpected comeback at Augusta National, playing an official tournament for the first time in 14 months. All things considered, Tiger performed admirably, making the cut and finishing in 47th place.
Let's take a look back on what transpired in Augusta and what it could mean moving forward.
Scheffler cements status as world No. 1
Scheffler, who became No. 1 last month, took the lead on Friday and never relinquished it. Cameron Smith made things interesting by cutting the deficit to 3 going into Sunday and slicing it to 1 through 2 holes of the final round, but Scheffler was off to the races when he chipped in for birdie on 3. As it often does, the silent assassin that is Hole 12 put the final nail in a challenger's coffin as Smith went pin-hunting on Amen Corner's par 3 and dumped it in the water.
It was all over at that point, leaving the only roars the rest of the way for the epic back-to-back bunker shots by playing partners Rory McIlroy and Collin Morikawa on 18. It should be noted that McIlroy's bunker hole-out was especially significant. It secured him a solo 2nd finish with a Sunday 64, a performance that surely gives him a ton of confidence in the heart of major championship season.
Can the champion keep it up?
Scheffler has been a human ATM machine for us (and for anyone else who has put money on him this season) and the story continued at the Masters. We backed him at +1600 to win outright, +110 to win his first-round 3-ball, +110 to win his second-round 3-ball, and +115 to win his final-round 2-ball against Smith. All of those plays were winners.
Will Scheffler remain profitable in the coming months? It's probable. Remember that the PGA Championship is now in May instead of August, so another major is on the horizon. There is no reason to think that Scheffler's hot streak (4 wins in his last 6 starts) will be over by the time he arrives at Southern Hills. He also won't have as much of an inexperience disadvantage at that venue as he did last week, as the Masters is the only major that stays in the same place every year. Scheffler was making just his 3rd start at that event and he ran circles around guys who have made 10, 15, or 20 trips down Magnolia Lane. Southern Hills hasn't hosted a major championship since 2007 (when Tiger won the PGA Championship), so everyone other than Tiger is basically a novice at that course. Scheffler currently has +1200 odds to win, tied for the second favorite with McIlroy and Justin Thomas behind Jon Rahm (+1100). I'm willing to back him right now at that price.
What is Tiger's outlook for the rest of 2022?
Tiger making the cut at +175 was my best bet among his props heading into the Masters (it was bet down to -115 by the time he teed off on Thursday, at which point it still had good value!). After all, the 46-year-old had made 21 in a row at Augusta National – where course knowledge is more important than it is anywhere else. Who cares that Tiger was basically playing on one leg? He could contend at the Masters playing blindfolded!
As they always do since he is Tiger Woods, bettors hammered him on the futures and props markets from start to finish at the Masters. Given his relatively encouraging result, they are going to continue hammering him. The 15-time major champion is currently +4000 to win the PGA Championship, +5000 to win the U.S. Open and +4000 to win the British Open.
None of those plays are good, in my opinion. As mentioned above, Tiger can get around Augusta National in his sleep. He can't do that at Southern Hills, Brookline, or St Andrew's. That being said, if you do like those odds you should jump on them now; they will only get shorter. Of the 3, Tiger to win the British is the best. He loves St Andrew's and he has the longest preparation time (3 months) in advance of the year's final major. His leg — and his game — could be in better shape by then.
The Pickswise golf handicappers are on hand with expert Golf Picks and Golf Predictions as well as tournament previews and analysis throughout the PGA Tour, including all of the majors.