Golf betting guide: Available markets for the 2021 Ryder Cup and other tournaments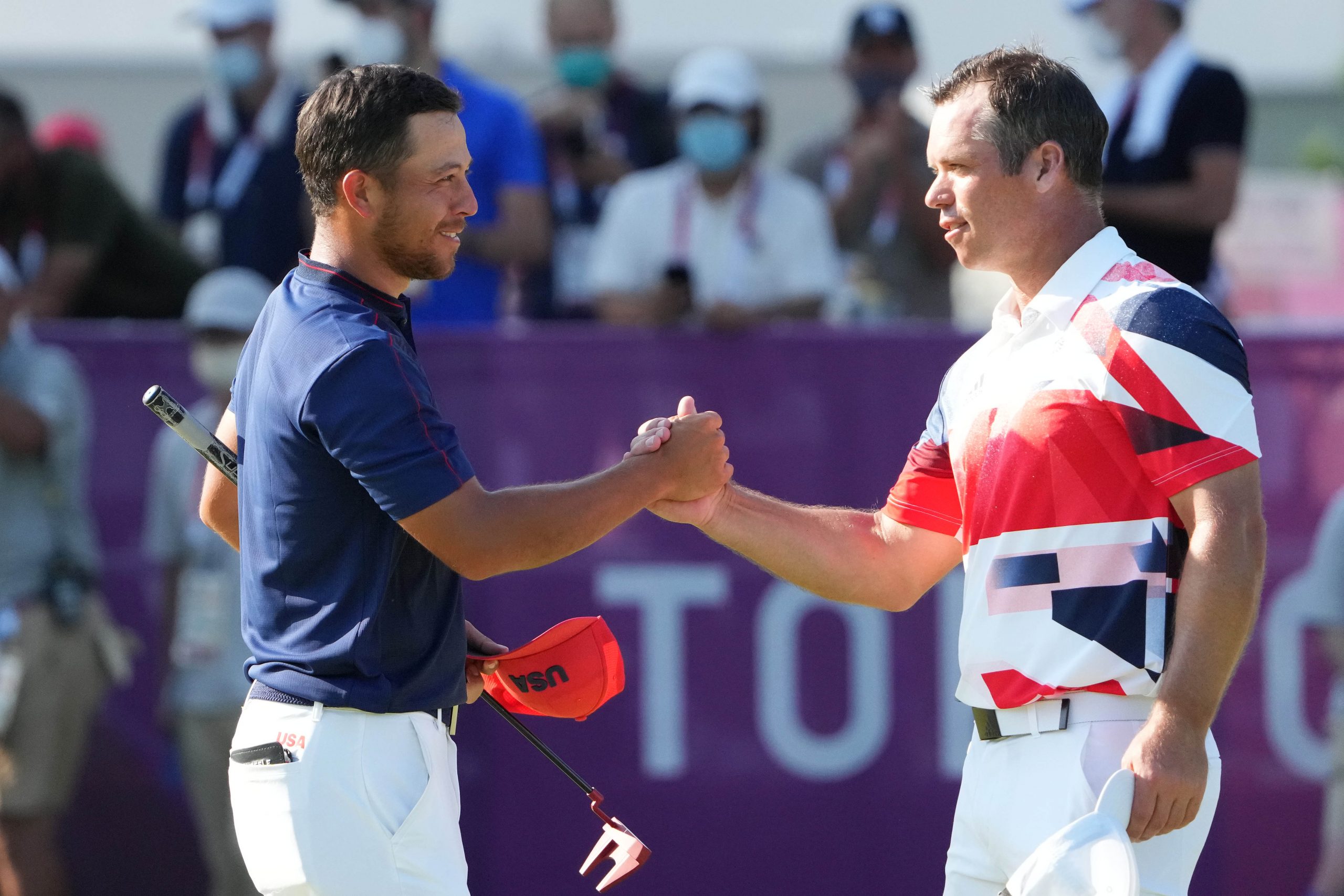 Golf may not be as popular as basketball, baseball, American football, or soccer, but it should not be forgotten by the betting public. There is plenty of value to be found on the links, and one of bettors' favorite events on which to take action is taking place this weekend. It's the Ryder Cup, which is being hosted this year by the United States at Whistling Straits in Haven, Wisc.
Let's discuss some of the common golf markets before getting into Ryder Cup specifics.
Golf betting markets
Futures
Futures probably draw the most interest when it comes to golf. It's easy to see why. This sport is unique in that there aren't really one-on-one, head-to-head matchups (the Ryder Cup and the WGC-Match Play Championship are exceptions). Although there is a market for arbitrary matchups between certain players on certain days to see who can go lower, they aren't actually playing against each other like two players would in a tennis tournament. Thus golf betting is driven mostly by futures. Odds for most tournaments will be posted by sportsbooks a few days before they begin (generally Thursday is the starting day, with very few exceptions outside of the aforementioned Match Play Championship). For the 4 majors, however, their odds are generally posted many months in advance.
The most popular futures bets, as you might expect, are on outright tournament winners. Pre-tournament, favorites to win are generally in the +700 to +1100 range. Yes, it's that hard to win a golf tournament even for the best players in the world. Maybe if someone is totally dominating the tour at the time of an event and the rest of the field at that particular event isn't overly strong, you could find a favorite at +500 or so. But that is rare and it has to be said most likely wouldn't offer a lot of value.
Of course, you don't have to go big by betting someone to win an entire tournament. There are also markets for finishing in the top 10, the top 20, and making the cut. Someone who is +1200 to win a title, for example, could be +150 to finish in the top 10 and -170 to place in the top 20. At traditional tournaments, cuts happen after two of the 4 rounds are complete. Generally speaking, two-thirds of the field advances to compete on the two ensuing weekend rounds. Title favorites could be as low as -1000 to make the cut.
Make sure you check out our full Ryder Cup preview, including a three-star play!
Over/Under
The total for an individual golfer's score is another betting option. Such a market is most often offered for opening Thursday rounds, especially at the 4 majors. It's a simple concept, similar to game totals in other sports. Will a player shoot over or under their quota? If the over/under for a golfer's round is 69.5 and they shoot 70 or worse, an over bet cashes; 69 or better gets the win for under tickets.
Head-to-head
As mentioned above, some books will pit two golfers against each other in a figurative but not necessarily literal head-to-head matchup and you can bet on which one will post a better score on a particular day. The official name is two-ball betting. Three-ball betting is the same concept, one you will often find for the first two rounds of majors when competitors are playing in groups of three.
The Ryder Cup
The Masters, PGA Championship, U.S. Open, and British Open have come and gone. So too has the Tour Championship. In fact, the 2021 PGA Tour season is officially over. But that doesn't mean golf is done for this calendar year; no, not by a long shot. Outside of the 4 majors, no event piques the interest of fans like the Ryder Cup. The United States vs Europe is just about as big as it gets on the links.
In case you aren't familiar with the format, this team competition occurs over 3 days — Friday, Saturday, and Sunday. There are 4 sessions in total across the first 2 days, involving 4-ball and foursomes (see below). Both Friday and Saturday feature a pair of 4-ball matches and also 2 foursomes matches. On Sunday, all 12 players on each team contest a head-to-head singles match. Every match is worth 1 point for a total of 28 available points (8 on Friday, 8 on Saturday, and 12 on Sunday). A 14-14 draw results in the defending champion retaining the cup, so Europe needs only 14 points. The United States must earn at least 14.5 points to win the Ryder Cup.
Fourballs – As the name suggests, 4 balls are in play. In each 2-on-2 match, every man plays his own ball in a best-ball format. Each duo takes the low score on each hole and the team whose player posts the lowest score wins the hole.
Foursomes – These 2-on-2 matches are commonly known as alternate shot. Each duo has only 1 ball in play on each hole and the players take turns hitting shots. One player tees off on the odd-numbered holes, his partner hits the tee shot on the even-numbered holes, and they play it out from there. The low score wins the hole and — like in the fourballs — a tie means the hole is halved.
2021 Ryder Cup odds
Obviously individual matchups won't be determined until shortly before tee-off times, but the Ryder Cup futures markets are open.
Team USA is a -200 favorite, while the Europeans are +200. A draw (even though Europe would retain the cup in that situation) is +1200. You can also bet on the overall margin of victory, which side will win the most matches in each format (fourball and foursomes) on each day, and which player or players will earn the most points.
TEAM EUROPE 🇪🇺👊 pic.twitter.com/QVSBYz7R7x

— Ryder Cup Europe (@RyderCupEurope) September 12, 2021
🚨 PSA 🚨

✌️ Fridays 'til the first tee pic.twitter.com/tJUWXXekAF

— Ryder Cup USA (@RyderCupUSA) September 10, 2021
Justin Thomas is a +700 favorite to be the overall points leader and a +600 favorite to lead the Americans in points. Xander Schauffele, Jordan Spieth, and Dustin Johnson are tied for second at +800 and +700 in those two categories, respectively. Jon Rahm is +800 to be the overall points leader and a +300 favorite to lead the visitors in points. Schauffele is a +350 favorite to lead all Ryder Cup rookies in points and a +275 favorite to be the USA's rookie points leader.
Want even more great Ryder Cup insight? Check out the preview show below from our friends at the Racing Post, where even the Brits don't expect their boys to win!
The Pickswise golf handicappers are on hand with expert Golf Picks and Golf Predictions as well as tournament previews and analysis throughout the PGA Tour season, including all of the majors. This weekend we will also provide daily Ryder Cup best bets.