Golf betting guide: Available markets for the U.S. Open and other tournaments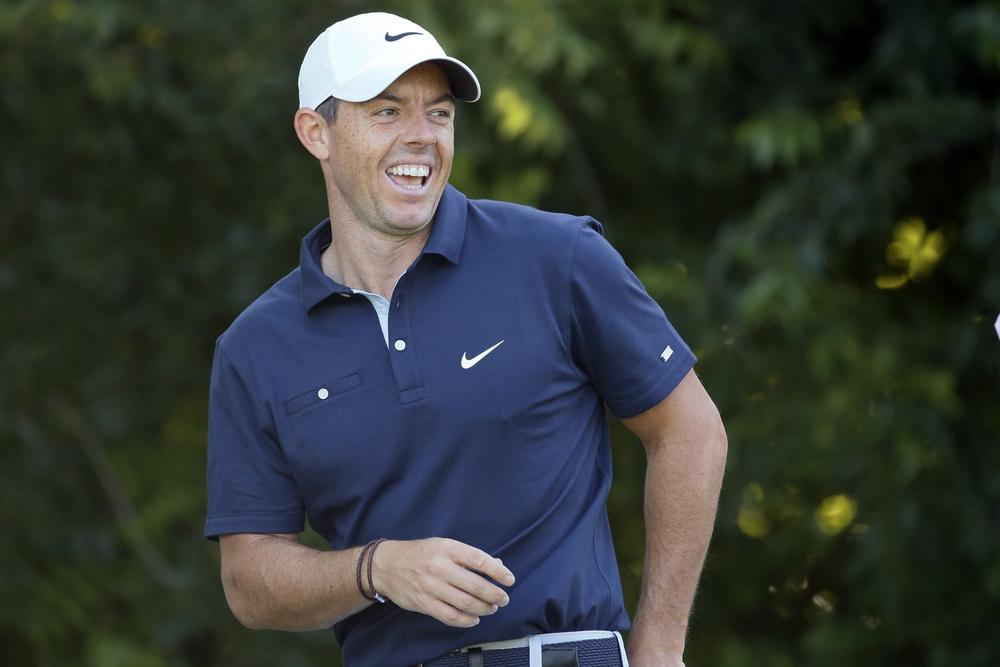 Golf may not be as popular as basketball, baseball, American football and soccer, but it should not be forgotten by the betting public. There is plenty of value to be found on the links, and this time of year — the middle of summer — is bettors' favorite. All four majors are played in the span of four months, beginning with the Masters in April and going through the British Open in July. Next up on the 2022 schedule is the U.S. Open, which takes place this week at The Country Club in Brookline, Massachusetts.
Let's discuss some of the common golf markets before getting into more U.S. Open specifics.
Golf betting markets
Futures
Futures probably draw the most interest when it comes to golf. It's easy to see why. This sport is unique in that there aren't really one-on-one, head-to-head matchups (the WGC-Match Play Championship is one exception). Although there is a market for arbitrary matchups between certain players on certain days to see who can go lower, they aren't actually playing against each other like two players would in a tennis tournament. Thus golf betting is driven mostly by futures. Odds for most tournaments will be posted by sportsbooks a few days before they begin (generally Thursday is the starting day, with very few exceptions outside of the aforementioned Match Play Championship). For the majors, those odds are generally posted many months in advance.
The most popular futures bets, as you might expect, are on outright tournament winners. Pre-tournament, favorites to win are generally in the +800 to +1100 range. Yes, it's that hard to win a golf tournament even for the best players in the world. Maybe if someone is totally dominating the tour at the time of an event and the rest of the field at that particular event isn't overly strong, you could find a favorite at +700 or so. But that is rare — and it has to be said most likely wouldn't offer a lot of value.
Of course, you don't have to go big by betting someone to win an entire tournament. There are also markets for finishing in the top 10, the top 20, and making the cut. Someone who is +1200 to win a title, for example, could be +150 to finish in the top 10 and -170 to place in the top 20. Cuts happen after two of the four rounds at traditional tournaments are complete. Generally speaking, two-thirds of the field advances to compete on the two ensuing weekend rounds. Title favorites could be as low as -1500 to make the cut.
Be sure to check out Diane Knox Balas' full U.S. Open preview and course insights
Over/Under
The total for an individual golfer's score is another betting option. Such a market is most often offered for opening Thursday rounds — especially at the four majors. It's a simple concept, similar to game totals in other sports. Will a player shoot over or under his quota? If the over/under for a golfer's round is 69.5 and he shoots 70 or worse, an over bet cashes; 69 or better gets the win for under tickets.
Head-to-head
As mentioned above, some books will pit two golfers against each other in a figurative but not necessarily literal head-to-head matchup and you can bet on which one will post a better score on a particular day. The official name is two-ball betting. Three-ball betting is the same concept, one you will often find for the first two rounds of majors when competitors are playing in groups of three.
The U.S. Open
It should be an interesting U.S. Open both on the course and in the press room. The Saudi-backed LIV circuit is the talk of the golf world now that more than a few PGA Tour stars have jumped ship and have subsequently been banned from the PGA. Of course, the U.S. Open is sanctioned by the USGA as opposed to the PGA, so Phil Mickelson, Dustin Johnson, Bryson DeChambeau and the rest of the LIV gang are free to play. Mickelson is once again trying to complete the career Grand Slam, which is a much-needed storyline for the tournament with Tiger Woods absent.
Although just a little more than one year removed from his 2021 PGA Championship triumph, Mickelson does not appear to be anything close to the player that was on display last spring. As such, he is nowhere near the top of the favorites list. At DraftKings Sportsbook, recent RBC Canadian Open winner Rory McIlroy is No. 1 on the board at +1000. He is followed by Jon Rahm (+1200), PGA champion Justin Thomas (+1200) and Masters champion Scottie Scheffler (+1400). McIlroy is +300 to place in the top 5 and he is +140 for a top-10 showing.
For the U.S. Open and other majors, there are other markets such as the leader from a certain country. For example, when those odds become available later this week Louis Oosthuizen will be favored to be the top South African and Cameron Smith will be the No. 1 choice to be the best among Australians on the leaderboard.
Diane Knox Balas also has her best prop bets for the U.S. Open
Pickswise is the home of free expert Golf Picks and Golf Predictions. Our PGA expert picks go live every Monday or Tuesday, so check out our latest golf picks, best bets, and analysis for this week's PGA tournament now.