Jared Smith's NCAA Tournament analysis and Final Four best bets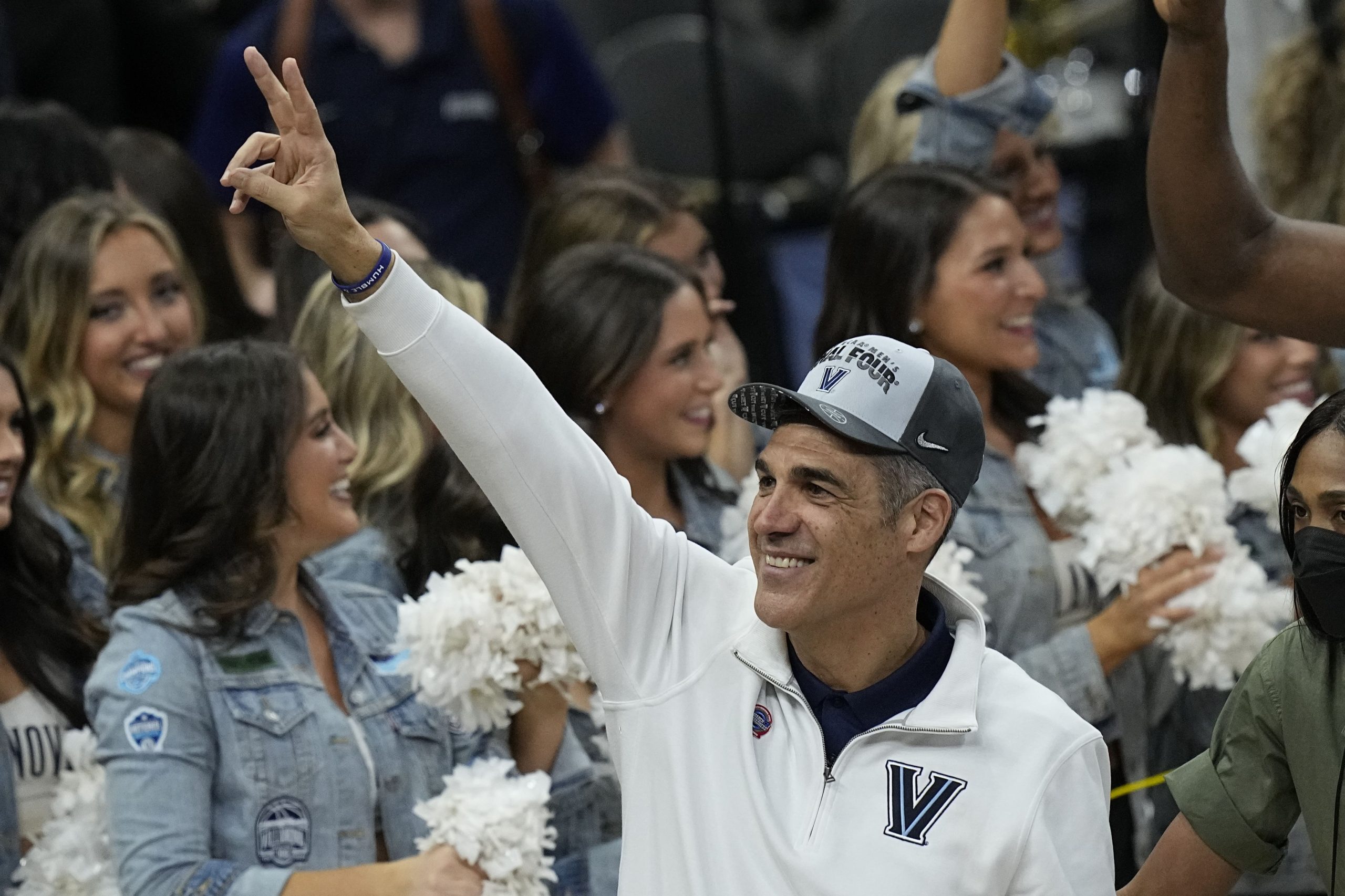 After 64 games in 12 days, the madness has receded. We have just 3 games of the NCAA Tournament left, which gives us an opportunity to dive deeper into each matchup and reflect on what we've seen so far.
Despite zero buzzer-beaters this year for the first time since 2014, we did have a Cinderella. The magical run to the Elite Eight by Saint Peter's generated the most buzz, and almost created a worst-case scenario for bookmakers.
"Let's just say we had a massive liability on them winning, so we're glad they're out," said TwinSpires Director of Retail Sports Zachary Lucas.
Personally, it's been an up-and-down tourney from a betting perspective. I'm basically flat on individual picks heading into the Final Four, but up almost 5 units on futures with Kansas and North Carolina cashing last weekend. I also have Duke and Remy Martin Most Outstanding Player tickets pending for this week.
Best bets are 4-3 for a small gain of 0.975 units, so nothing to brag about, but profit nonetheless. I will reveal my best bet for the Final Four at the bottom of this article. All of my picks and records are also available on my Google spreadsheet.
Final Four betting advice from bookmakers
FanDuel Sportsbook Trading Director John Sheeran: "Lines are strong and unlikely to move so best look outside the core, if you are looking for some CLV (Closing Line Value)."
WynnBET Junior Trader John Manica: "In these high-profile games, always go down with whom you like. It's really easy to get lost in the analysis and handicapping games of this magnitude. The numbers are spot on and you have a quality squad no matter which of the teams you choose."
PointsBet Trading Analyst Michael Korn: "While current form is important, I would say to avoid any recency biases you may have picked up during the tournament or late in the season. Basketball, more than any other sport, is very matchup-based, so I would make sure you are focusing on the current matchups and games rather than looking back at what teams have done throughout the tournament."
Check out the Pickswise March Madness hub for all our analysis and picks
North Carolina vs Duke analysis
Bookmakers are expecting this to be the main event of the weekend in terms of handle, and the public is already tilting towards the lighter shade of blue.
"The Tar Heels look to be the public dog in this one," said Lucas. "But I think Duke matches up better and should do enough to get by."
These teams split their meetings during the regular season, with each winning on the other's home floor. Overall, the Tar Heels are 8-2 against the number in their last 10 games against their rival with an average cover margin of 11.3 points.
Both games this season went over the totals of 153 and 152.5, so I believe Saturday's total of 151 offers a sliver of value to the over.
Officially, this game is likely a pass for me, as I will just ride out my Duke future and reluctantly root for the Blue Devils.
Read our full UNC vs Duke preview
Villanova vs Kansas analysis
The tone of this game is entirely different without Villanova guard Justin Moore, who tore his Achilles in the Elite Eight and will not play in the Final Four. BetMGM reported the line moving 1 point, from Kansas -3.5 to -4.5 due to Moore's absence. 

"I think this line is a bit high even without Moore," added Lucas. "I'd take Villanova all the way down to +3 in this matchup."
But can 'Nova pull off an unlikely upset without one of their best players in an already thin lineup?
"It's tough to say, but that second-half effort from Kansas against Miami would certainly have me nervous as a 'Nova fan," added Manica.
The Wildcats won their only game without Moore earlier this season at home over UConn with big man Eric Dixon filling the void, scoring 24 points and collecting 12 rebounds in 33 minutes. I would look to target Dixon in the rebound prop market in this game after 9 boards in 25 minutes against a fierce Houston frontcourt. 

Villanova runs one of the slowest tempos in the country, and I would expect their offense to play even slower and less efficiently without Moore. Kansas has been surprisingly stingy on defense during this run to the Final Four, holding opponents to under 40% on 2-pointers and 25.6% on 3-pointers.
On the other side, the Jayhawks' offense has struggled in the tournament, relatively speaking, ranking just 30th in Bart Torvik's adjusted offense and shooting below their season averages from both 2-point and 3-point range.
Read our full Villanova vs Kansas preview
Best Bet: Villanova vs Kansas under 133.5, -110 (1.5u)
*playable down to 132.5*

–
Tourney Best Bets: 4-3, +0.975u
Round of 64: 2-1, +1.125u
Round of 32: 1-1, -0.15
Round of 16: 1-1, +0.00u
Elite Eight: none
Want even more March Madness Picks? Be sure to check our March Madness Predictions each day, along with our best March Madness Parlays.