Jared Smith's NFL Week 15 best bets and market insights: Wrong team favored in Pittsburgh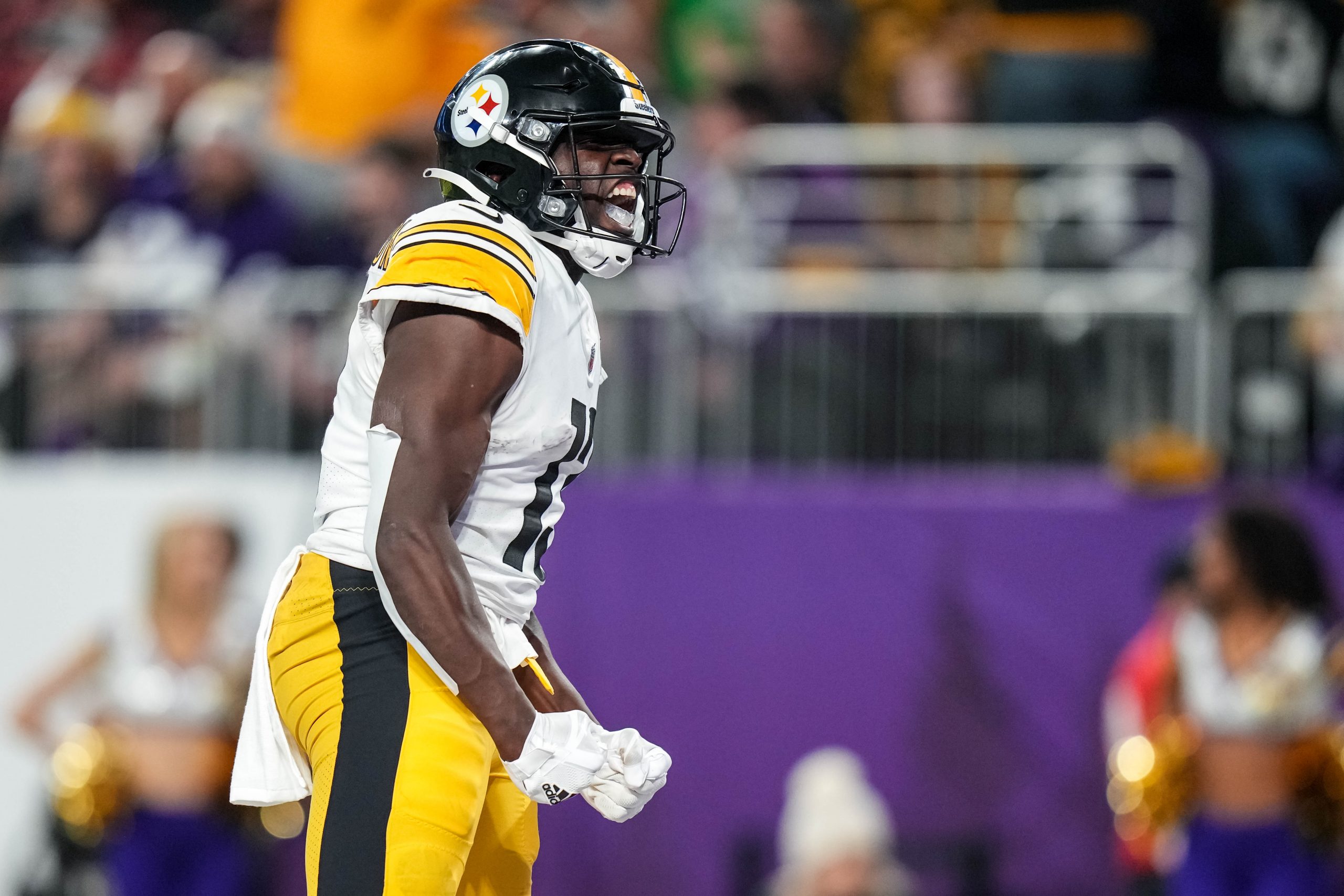 The NFL regular season has reached a challenging stretch. The COVID situation intensified this week, which muddied the waters with handicapping games. My strategy has been to stay the course, just perhaps with an added layer of caution.
Raiders-Browns saw the most volatility, with 13 Cleveland players added to the COVID list — including QB Baker Mayfield, WR Jarvis Landry, and both starting TEs in Austin Hooper and David Njoku. Head coach Kevin Stefanski will also miss the game. The Browns quickly went from -6 favorites on Sunday to a slight underdog by Wednesday evening. Bookmakers are taking a flexible approach to moving lines on the fly, trying to keep betting options available for as long as possible.
"We are just changing it based on which players have been ruled out," said WynnBET trader Sawyer Johnson. "My model is 100% player-based, so I just plug in the players that I expect to be playing."
I tried to avoid the games this week with any major COVID issues, but there's no telling what obstacles could arise between when you read this column and when the game actually kicks off. So as always, proceed with caution and never risk more than you're willing to lose.
That being said, last week's results were incredibly frustrating despite going a decent 2-2. I felt we were on the right side of that Bills comeback, but overtime did us in again like the Patriots against the Cowboys a few weeks back. We also lost the 10-point teaser with the Jags by the hook. Yuck. But I get what I deserve for trusting Urban Meyer. Onto this week's selections, which are teaser-heavy; I feel I have an edge there.
New England Patriots at Indianapolis Colts
Colts -2 -110
*Bet Monday at WynnBET, playable up to -2.5
The public is hammering the Pats in the early week splits, but the line is moving towards the Colts, now approaching the key number of 3. That's an indicator for reverse line movement, and bookmakers confirm Indy is the sharper side. PointsBet Trading Analyst Michael Korn added that "most of the early tickets from the public have come in on the Pats" and that they are a "true public darling" this week.
On paper both teams are relatively even. They are both top 10 in DVOA, and both positive in Net Yards Per Play. Bill Belichick has a slight coaching edge, but Frank Reich is no slouch either on the sidelines. To me, the difference is RB Jonathan Taylor. The Colts are 7-0 when he runs for 100+ yards and 0-6 when he doesn't. If Tennessee can rush for 270 yards and 6.9 yards per carry against the Pats defense without RB Derrick Henry, I think Taylor can eclipse 100 and help churn out a Colts win.
Tennessee Titans at Pittsburgh Steelers
Steelers +2 -110
*Bet Wednesday at MGM, playable down to a pick'em
This game is shaping up to be a classic "Pros vs. Joes" matchup with the majority of tickets on the Titans, but the bigger bets and higher handle favoring the Steelers. Some bookmakers also agreed with my assessment that the wrong team is favored.
"The Titans haven't really looked that impressive these last few weeks and I think the Steelers D can cause some trouble for their lackluster offense," said TwinSpires trading analyst Zachary Lucas.
Pittsburgh could also get back LB T.J. Watt, CB Joe Haden, and LB Alex Highsmith this week, which will make things even more difficult for Tennessee QB Ryan Tannehill. Another factor to consider: if the Colts win on Saturday, the Titans have no chance to clinch the AFC South with a win — which might be a bit of a letdown. If Indy wins, I will likely add another 0.5-unit to my Steelers position.
6-point teaser strategy: Round robins and line movement
It was a roundabout week for me betting teasers. As noted in my "Early Birds" column, I bet 1.5 units on a Dolphins/Packers 6-point teaser when the Green Bay line opened at -7 on Sunday, moving it down to -1. Once news broke Monday that QB Lamar Jackson might be available, the line shortened to Packers -4.5, and it became a less attractive teaser option.
"Aaron Rodgers is most likely going to play, but currently the line is reflecting that Lamar Jackson is questionable," said WynnBet's Johnson. "We are treating it as if Jackson is going to play."
Personally, I think Jackson sits. The Ravens are telling us he is day-to-day, but they signed backup QB Josh Johnson off the Jets practice squad this week, which is a tell. If you haven't bet this yet, wait until Sunday and get confirmed news on Jackson. If he sits, the line will go back to -7, and you can tease it back down to -1 like I did. Or if he does play, the line will move closer to Packers -3, at which point I would just play Green Bay on the spread.
There are 3 other teaser legs I like this week, and will be betting round-robin style. That means I will be making 3 separate teaser bets pairing up all three teams together in various combinations.
49ers -2.5: This is a bad matchup for a Falcons defense that really struggles to stop the run. Take nothing away from the strides head coach Arthur Smith has made with the Atlanta offense in year one, but the Niners are a vastly superior team on paper with decisive advantages in Net Yards Per Play and DVOA. They are also playing better in the trenches, and nobody will be able to guard TE George Kittle, as has been the case all season long when healthy. I expect RB/WR Deebo Samuel to look one week healthier and for San Francisco to take another step closer to the postseason.
Dolphins -2.5: Similar to the 49ers line, the Dolphins went from -8.5 to -9.5 very early in the betting week as sportsbooks continue to be aggressive moving through 9 as teaser protection. If you can only move the Dolphins from -10 to -4, I would still tease this but cut the risk in half. Miami's defense has been spectacular, especially at home, where they lead the NFL in opponent yards per play. That's bad news for QB Zach Wilson, who has seemingly regressed throughout the season, and looked even more lost on Sunday without WRs Elijah Moore and Corey Davis. The Fins are 5-0 straight up and against the spread in their last five games and moving them through any key number — even if it's just 7 — has some value.
Steelers +8: I don't usually don't double dip like this, but as detailed above I believe the wrong team is favored here. It's also a low-total game, and the lowest total of any game all season for the Titans. Moving Pittsburgh through both key numbers is an opportunity I couldn't pass up.
10-point teaser (-120): Favoring the favorites
Double-digit favorites are 19-3 SU in December over the last two seasons, and 7-0 over the last two weeks. I will try to take advantage of that predictive trend for the remainder of this month.
Bills -0.5: The Panthers' lackluster QB situation is enough for me to feel comfortable about Buffalo winning this game, which is vital for their playoff hopes. Keep an eye on QB Josh Allen's foot injury, but he is trending towards playing.
Cowboys -0.5: Mike Glennon is 6-29 SU as a starting QB in the NFL and I expect MetLife Stadium to look and sound more like Jerry World this Sunday.
Bucs -0.5: Tom Brady was embarrassed on MNF last season by the Saints, but Drew Brees ain't walkin' through that door. This is also a bad matchup for the Saints' offense, which relies heavily on the run. I don't expect RB Alvin Kamara to have the same success he did against the Jets last week.
Week 15 Best Bets Card
6-point teaser: Dolphins -2.5/Packers -1 -120 (1.5u)
6-point teaser: Dolphins -2.5/49ers -2.5 -120 (1u)
6-point teaser: Dolphins -2.5/Steelers +8 -120 (1u)
6-point teaser: Steelers +7.5/49ers -2.5 -120 (1u)
10-point teaser: Bills -0.5, Cowboys -0.5, Bucs -0.5 -120 (1u)
Colts -2 -110 (1u)
Steelers +2 -110 (1u) *will add 0.5u on Sunday if Colts win*
—
Last week: 2-2, +0.20u (Sides: 1-1 / Totals: 0-0 / Teasers: 1-1)
2021 season: 34-36-1, -7.10u (Sides: 22-23-1 / Totals: 1-4 / Teasers: 11-9)
Pickswise is the home of NFL Picks. Check out our latest playoff picks and round-by-round analysis as well as our free Super Bowl predictions.