KBO
Back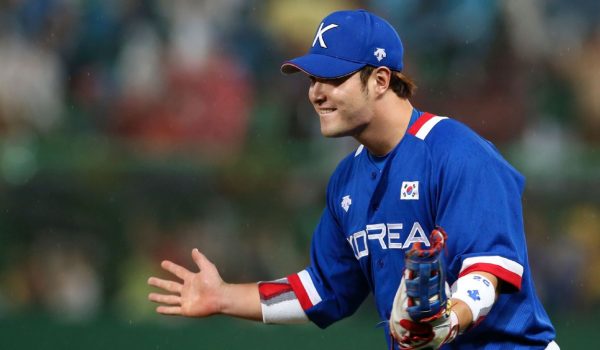 Korean baseball picks, predictions, parlay odds and best bets for Saturday August 1st
Our experts at Pickswise select their best Korean Baseball picks for August 1st to help you find the best value. Whether you're looking for a single Moneyline pick or a KBO parlay for Saturday's action, we've got you covered. Please gamble responsibly when following our Korean Baseball predictions and picks.
KBO betting odds
Here are the KBO betting odds for Saturday, August 1st courtesy of FanDuel sportsbook.
Doosan Bears (+134) @ NC Dinos (-162)
Hanwha Eagles (+128) @ LG Twins (-156)
Kia Tigers (-116) @ Lotte Giants (-106)
Kiwoom Heroes (-134) @ Samsung Lions (+110)
SK Wyverns (+140) @ KT Wiz (-172)
KBO picks and predictions
Saturday's five-game slate will feature some of the top pitchers in the entire KBO. Let's dive into the day's best bets.
Kiwoom Heroes/Samsung Lions Under 9.5 (-130)
The numbers may not agree, but I like the Under here in this game based on the pitching match-up. Jake Brigham is set to go for the Heroes and David Buchanan will start for the Lions. Brigham is only 1-1 on the season with a 3.54 ERA, however his last 2 starts have seen him allow just 1 run over 10 innings. He also has not faced the Lions this year, so Samsung could be unfamiliar with him, at least early on. Buchanan is 8-5 on the season, posting an ERA of 3.57. He had a rough outing against Kia last time, but 4 of his last 5 starts have seen him allow 2 runs or less. Also, he has been dominant against the Heroes this year, going 2-0 against them in 2 starts. His ERA against Kiwoom is 0.69, so I expect him to have success. I look for this to be a pitchers' duel and will take the under.
Kia Tigers Moneyline (-116)
The Tigers managed to pick up the win on Friday, making it 4 wins in their last 5 games. They are currently in 4th place and will be looking to chase down 3rd to claim at least a bye through the first round of the playoffs later this year. Starting this game for Kia is set to be Ki-Young Im. He is 6-4 this season with a 3.24 ERA. He has struggled recently, but this is more about the success he has against the Lotte Giants. In 2 starts against Lotte, Im has allowed 3 runs over 14 innings. He is 2-0 against them and posts an ERA of 1.93.
Note that his opponent, Se-woong Park is 0-2 against Kia, posting an 8.10 ERA. Kia look to be getting a favorable price here given the pitching match-up and I will gladly back them to continue their hot run.
KT Wiz Moneyline (-172)
The KT Wiz on the other hand, are red hot right now, winning their last 4 games in a row. They sit 6th in the KBO, but are only out of the playoffs by a handful of games. Looking to keep their winning streak afloat will be Hyeong-jun So. He is 4-5 with a 5.90 ERA this season. While those are obviously disappointing numbers, So has improved slightly over his last 2 starts. In both games, he allowed 2 runs over 6 innings of work, translating to an ERA of 3.00. One of those games came against the NC Dinos, so perhaps he can limit a terrible team like the Wyverns. Note that KT Wiz are 4-0 against the Wyverns this season, including a 11-1 rout on Friday. To make things easier for a parlay, I like KT Wiz to win the game, but I also look for them to win comfortably on the run line.
For those of you looking for bigger payouts, play the best bets as a three-team parlay, which pays +420.
Last updated: Fri 31st July 2020