KBO
Back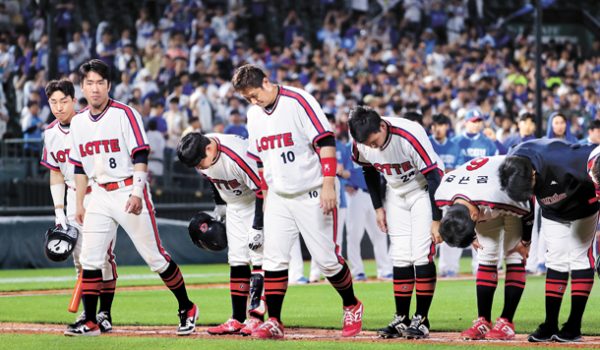 Korean baseball picks, predictions, parlay odds and best bets for Tuesday August 11th
Our experts at Pickswise select their best Korean Baseball picks for August 11th to help you find the best value. Whether you're looking for a single Moneyline pick or a KBO parlay for Tuesday's action, we've got you covered. Please gamble responsibly when following our Korean Baseball predictions and picks.
KBO betting odds
Here are the KBO betting odds for Tuesday, August 11th courtesy of FanDuel sportsbook.
Doosan Bears (-134) @ Samsung Lions (+110)
Hanwha Eagles (+240) @ Kiwoom Heroes (-310)
Kia Tigers (+110) @ LG Twins (-134)
NC Dinos (+106) @ Lotte Giants (-128)
SK Wyverns (+210) @ KT Wiz (-270)
KBO picks and predictions
Tuesday's five-game slate will feature some lopsided matchups that offer value. Let's dive into the day's best bets.
Samsung Lions Moneyline (+110)
Both teams enter Tuesday's game in poor form with Samsung winning just two of their last five and the Doosan Bears winning just one of their last five. Samsung will look to start Tae-in Won, who is 6-2 on the year with an ERA of 3.54. His last start was actually against this Doosan team, where he allowed just two runs over 5.2 innings and picked up the win.
The Doosan Bears will counter with Hui-kwan Yu, who is 6-6 with a 5.31 ERA. He also made his last start against the Lions, allowing one earned run over 6.0 innings, but did not pick up a decision. More concerning, Yu gave up 10 hits, so the bats of Samsung were still having plenty of success. I think the Lions have the pitching edge here and are getting a generous price, so a play on Samsung would be my go to.
LG Twins Moneyline (-134)
The Twins are currently in 4th place, while Kia is in 5th place. The Tigers do have 6th place hot on their heels, so they cannot afford many slip ups, while the Twins are chasing down 3rd place to try an earn the extra bye come playoff time. Starting this game for the Twins will be Chan-heon Jung. He has been quite good this season, posting a record of 5-1 with an ERA of 3.74.
Countering for the Tigers will be Hyun-jong Yang. He has been much worse than his mound opponent, going 6-6 on the year with a 5.92 ERA. He also has struggled recently, allowing seven earned runs over his last 12.2 innings. His last start came against this Twins team where he was roughed up for four runs in 5.2 innings. I believe the Twins have the clear pitching edge, so I will back Jung and the LG Twins to pick up the win.
SK Wyverns/KT Wiz Over 10.5 Runs (-116)
This over play has a lot to do with who is set to pitch for the SK Wyverns. Ricardo Pinto is slated to get the start, who is 4-7 on the year with an ERA of 5.67. He has looked absolutely atrocious over his last six starts, going 0-3 with an ERA of 8.80. Especially his most recent start, where he allowed eight earned runs over 3.1 innings.
On the other side will be Hyeong-jun So, who is 5-5 with a 5.29 ERA. Other than his last start (a 6.2 inning shutout), He has gone 1-3 overall over his last six starts, posting an ERA of 5.23. The last two head to head meetings have seen 11 or more runs, so with the inconsistent pitchers starting here, I will take the over.
For those of you looking for bigger payouts, play the best bets as a three-team parlay, which pays +582.
Last updated: Tue 11th August 2020