Looking ahead to the College Football Playoff: Previews and best bets for Alabama vs Cincinnati and Georgia vs Michigan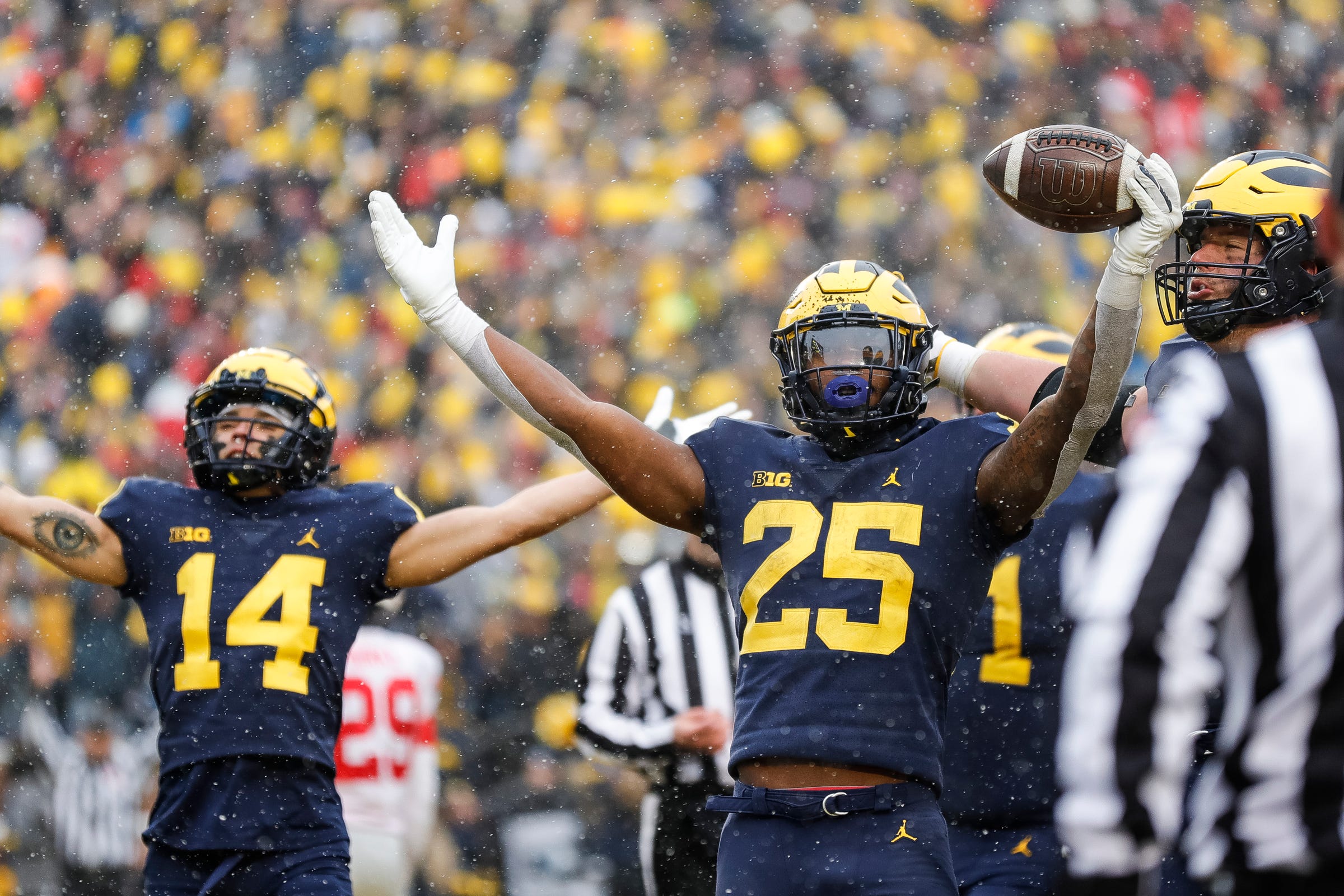 Before the SEC Championship was even played, college football fans – especially in the southeast – were already looking forward to an Alabama vs Georgia rematch for the national title. The fact that Alabama won so convincingly earlier this month has taken some of the luster out of a potential all-SEC encore. Now it is semifinal Friday that is piquing the interest of college football fans.
Both games – the Cotton Bowl between Alabama and Cincinnati and the Orange Bowl between Michigan and Georgia – bring a lot to the table, and in they do so in different ways. How will Cincinnati fare when it faces the No. 1 team in the nation as the first Group of 5 representative in the College Football Playoff? Can Georgia rebound from its first loss and beat a red-hot opponent that is coming off a shellacking of arch rival Ohio State and a Big Ten Championship?
Although answers to those questions will only come for certain on the field, it's time to break down both College Football Playoff head-to-head matchups.
Cotton Bowl: Alabama vs Cincinnati
Following a perfect regular season, Cincinnati made history by being the first team outside of the Power 5 conferences to earn a spot in the CFP. The Bearcats are +13.5 underdogs in their matchup with Alabama at AT&T Stadium in Arlington, Texas on Friday afternoon.
At times this season, Cincinnati has gotten off to slow starts and has played down to competition when facing clearly inferior opponents. But it also showed the ability to show up in the biggest test of the season — on the road at Notre Dame. The Bearcats dominated the Fighting Irish and earned their signature win of the season. They have plenty of NFL-caliber talent that can hang with the Crimson Tide even if not matching them player for player up and down the field. Desmond Ridder is the star QB, and he is a seasoned veteran with a ton of poise. He shouldn't be phased by the big stage. On the other side of the ball, Cincy boasts star cornerbacks in Ahmad "Sauce" Gardner and Coby Bryant. This is going to be a great game to watch unfold.
Check out our full preview for Alabama vs Cincinnati
After losing in the SEC Championship game, Georgia is a -7.5 favorite over Michigan in Orange Bowl for Friday's nightcap. This is only the third time this season the Wolverines will play as underdogs. In the previous 2 games, Michigan was an underdog, it won both games outright. The Wolverines were 2-point underdogs when they went on the road against Wisconsin and won 38-17. Later, they proceeded to beat Ohio State 42-27 when they were 6.5-point 'dogs. This matchup will feature a pair of teams that play a similar brand of football. Both Georgia and Michigan can credit their success this season to playing strong defense and running the ball with consistent success. Georgia might have the best front 7 in college football, but it will be going up against a Michigan offensive line that won the Joe Moore Award, which is given to the nation's best offensive line. Michigan ranks 10th in the country in rushing offense and averages 5.32 yards per carry. With 2 dominant defenses and offenses that run the ball often, this projects to be a close game.
Check out our full preview for Georgia vs Michigan
Predictions and best bets
I can see arguments for both sides on Alabama vs Cincinnati. The Bearcats have the talent to keep this game within 2 scores. Ridder is the kind of QB that Alabama has struggled with at times this season. He is a dual-threat that is dangerous in the run game and pass game. Ridder has thrown for more than 3,000 yards and 30 touchdowns this season while also rushing for 361 yards and 6 TDs. He is a big reason why our college football expert has Cincy +13.5 in his game preview. I, however, am leaning toward Alabama ATS. It's just tough to bet against Nick Saban in a CFP setting – especially against an inexperienced opponent.
A better bet is Michigan +7.5. Both our expert and myself are on it. Georgia's regular season was by no means a fluke, but the performance against Alabama was alarming. The Crimson Tide were by far the best team the Bulldogs have faced in 2021. Michigan will be by far the second-best. Head coach Kirby Smart's crew hasn't defeated anyone as good as the Wolverines. My guess is Georgia will win, but in what looks pretty much like a toss-up kind of game getting more than a touchdown is a steal that can't be passed up.
At Pickswise we offer free expert College Football Picks and College Football Predictions for all games in the Power Five conferences and the top 25 teams outside of Power five, including our College Football Parlay picks each week.