MLB New York Mets vs Los Angeles Angels same game parlay (+553 odds) today 6/12: Mike Trout to take Taijuan deep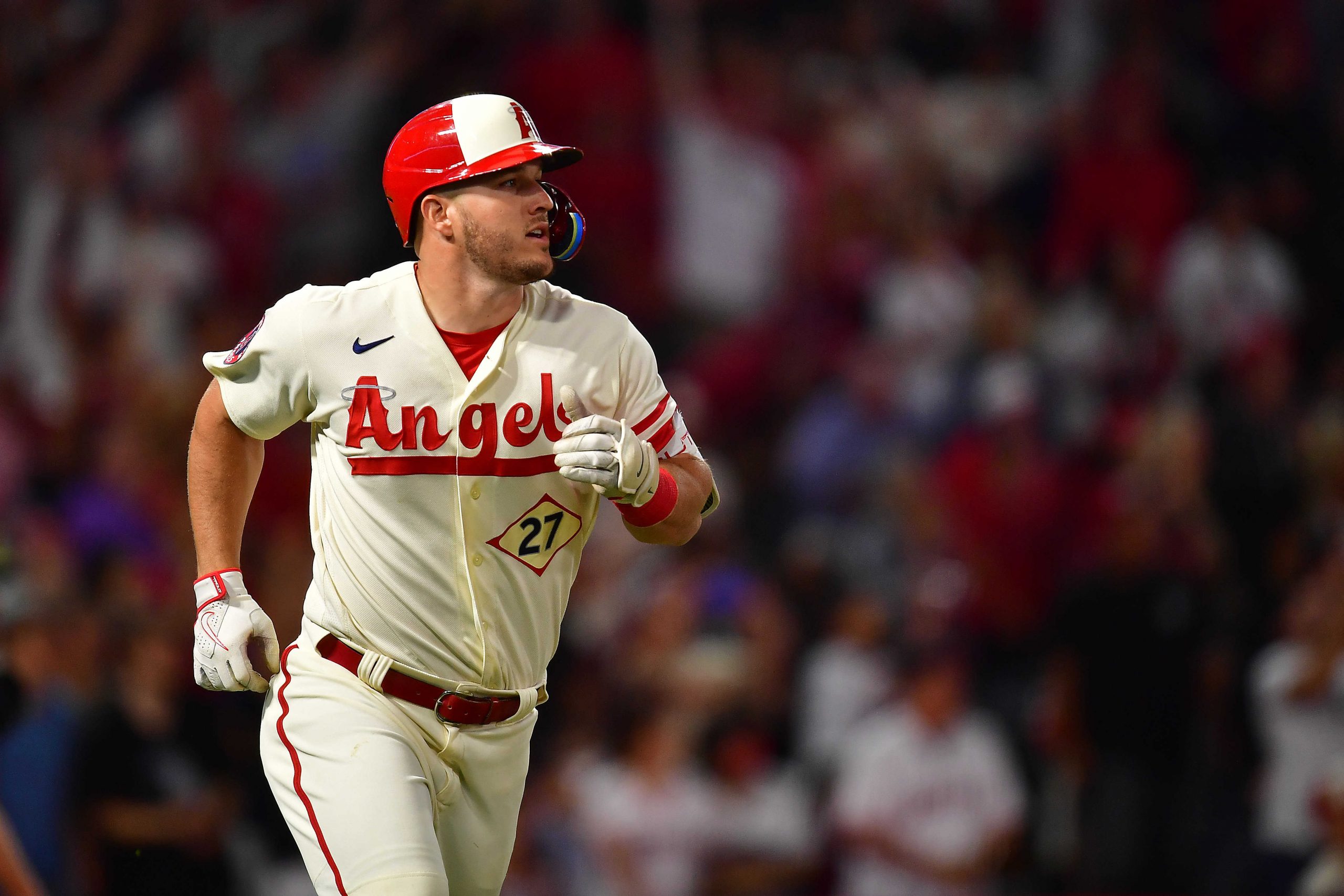 Prior to this series, these teams were heading in opposite directions. The Mets were the most dominant team in the National League, and the Angels had lost 14 straight. However, New York has now lost 3 of 4 and the Angels look to be finding their way again. The best part about situations like these is that we can make games profitable without picking a side. Along with this same game parlay, be sure to check out our thoughts on the side and total for all of today's games.
Over 9.5 total runs (+128)
Mike Trout to hit a home run (+300)
Let's take a closer look at each leg of our same game parlay.
Over 9.5 total runs (+128)
After seeing the fireworks in last night's game, which ended with 17 total runs in an 11-6 Angels win, there is no reason not to expect more of the same. Some of the league's biggest names are spread across both lineups, and continue to perform. The Angels have the household names of Shohei Ohtani and Mike Trout, while the Mets have the electric Francisco Lindor and reigning home-run derby champion Pete Alonso. With so many powerful bats on each side, there's more confidence in expecting runs rather than who should win the game.
The Mets lead the league with 312 runs scored, with the Angels rounding out the top 10 with 271. Both teams have the benefit of hitting in Angels Stadium as well. LA's home ballpark is great for hitters, ranking 6th for home runs. Conditions for today's game are even more conducive to runs with the 10 mph winds blowing out to straight center. Similarly to last night, the weather in southern California is always helpful without the humidity weighing down the ball. Regardless, these lineups rarely need any outside assistance. Another factor that will benefit both sides is the bullpens. New York got just 4.2 innings out of starter Carlos Carrasco last night, and the Angels' relievers have been a weak point all season. Expect the superstars at the plate to outshine the fatigued arms on the mound.
Be sure to check out our full game preview for the New York Mets vs Los Angeles Angels
Mike Trout to hit a home run (+300)
Another one of those arms on the mound will be Mets starter Taijuan Walker. He's rather inconsistent, but this leg is more about Mike Trout's history of success against him. He has an incredible 1.960 OPS against the righty and an even more ridiculous 1.313 slugging percentage. While those numbers may not be sustainable, they are still impressive for having 16 at-bats against Walker. Not only have 10 of those at-bats ended with hits, 3 of them were home runs.
Using this leg of the parlay as 3+ total bases is more than fair, and should get you to around +419. However, with the conditions in Angel Stadium and Trout's power, he should be able to get his 4th home run in 3 nights. It may be hard to trust a hitter to go deep in back-to-back nights, but Trout has done exactly that in the past 2 games. It's the third time he's done it this season alone. The former 3-time AL MVP is back in that form and he has been Walker's kryptonite. After recording 16 total bases in the last 2 games, go with the 3+ total base prop or go for it all with another Trout home run.
What is a Same Game Parlay?
Check out our guide on what is a same game parlay and where can I bet it?
Pickswise is the home of free MLB picks and predictions. Make sure to also check out our MLB parlays and MLB prop bets tabs for more expert picks.