MLB playoffs same game parlay (+655 odds): Boston Red Sox vs Tampa Bay Rays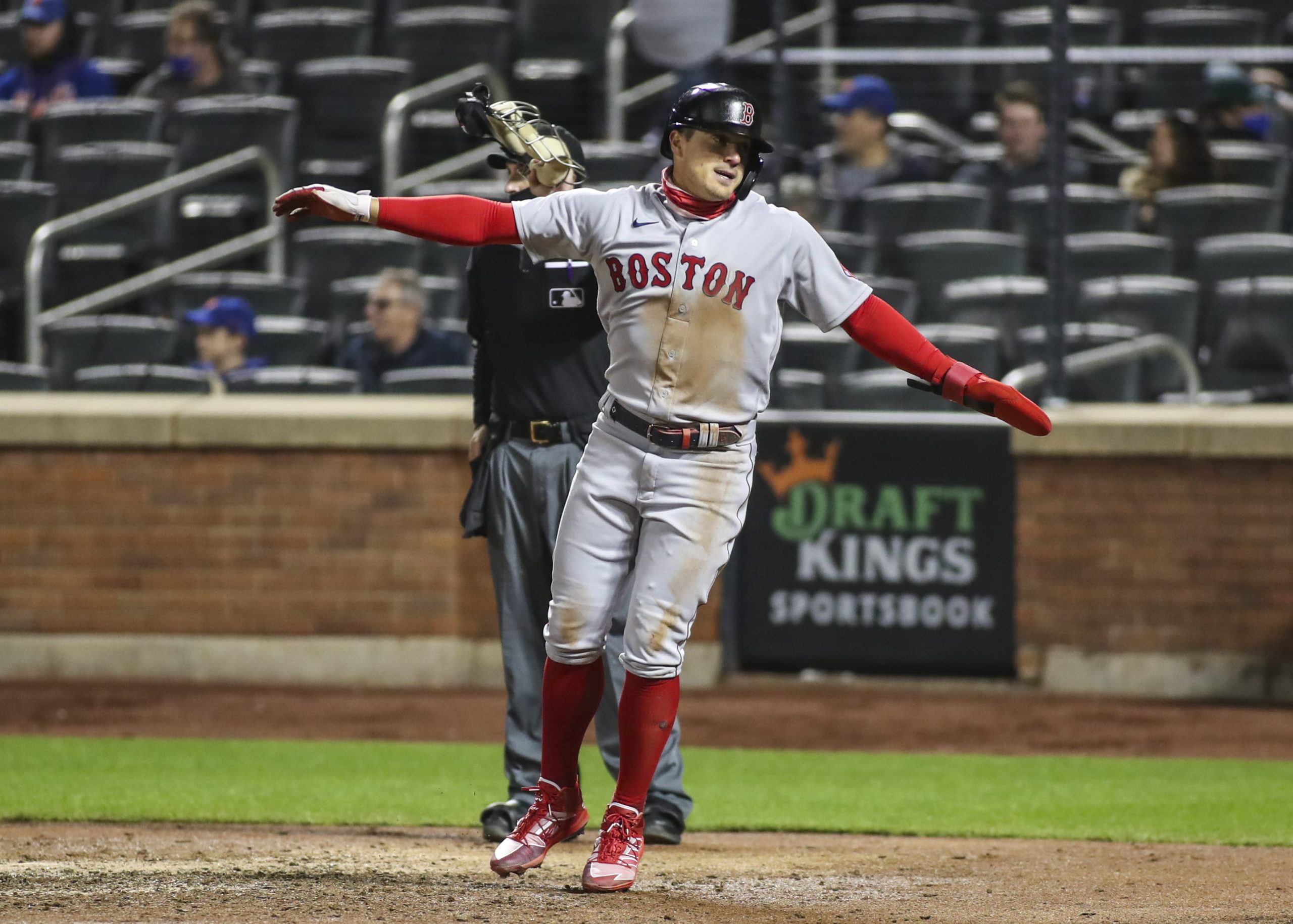 Game 2 of the ALDS between the Boston Red Sox and Tampa Bay Rays begins tonight at 7:02 p.m. ET on FS1. It's only natural that we bet on it. Even better, a same game parlay gives us the potential for a larger payout. I have a 3-leg parlay in mind for this matchup that I will share here. Before I do so, be sure to check out all of our previews for each of the 4 playoff games today.  You can also follow me on Twitter for any added plays throughout the weekend.
Red Sox ML (+120)
Shane Baz under 5.5 strikeouts (-102)
Rafael Devers to record an RBI (+175)
This same game parlay is paying out north of 6/1 odds on FanDuel Sportsbook. Let's break each leg down one by one.
Red Sox ML (+120)
The Red Sox lost last night's contest by a score of 5-0, but they seem to be in a favorable spot to bounce back. Shane McClanahan was dominant in Game 1, and the Rays will turn to another rookie for Game 2 in Shane Baz. Baz has been nothing short of impressive since arriving in Tampa Bay (2-0, 2.03 ERA, 2.86 xFIP), but he has far fewer innings under his belt than McClanahan. Prior to last night, McClanahan had made 25 starts and tossed 123.1 innings in the regular season. Baz has thrown 13.1 innings in 3 starts. Boston was indeed held scoreless in Game 1, unable to get the big 2-out hit. However, the Red Sox actually out-hit the Rays 9-6, but left 8 runners on base and went 1-7 with RISP. Look for Boston to capitalize on their scoring chances tonight en route to evening up the series. It also helps that veteran left-hander Chris Sale (5-1, 3.16 ERA, 3.35 FIP) will be on the mound.
Shane Baz under 5.5 strikeouts (-102)
Despite not scoring a run last night, the Red Sox gave McClanahan some tough at-bats.  They managed 5 hits through 5.0 innings, and they struck out only 3 times against him. Baz has tallied an impressive 18 punch-outs in his 13.1 innings of work, but it's tough to see him reaching 6 tonight. Baz is still rather inexperienced at the big-league level, and this will be the 22-year-old's first postseason appearance. Knowing how Kevin Cash like to utilize to his bullpen, he may not want to ask too much of the young right-hander. It seems unlikely that Baz will go through the Boston lineup more than twice.  Knowing the importance of the game, Cash could also have Baz on a short leash and turn things over to his bullpen at the first sign of trouble. The Boston bats are due to bounce back, and they should be ready to roll.
Rafael Devers to record an RBI (+175)
Rafael Devers recorded a hit in last night's contest, but perhaps more importantly, the 2 hitters in front of him (Kyle Schwarber and Xander Bogaerts) had 2 hits apiece.  They appear to be seeing the ball well, and the table could be set for Devers to deliver tonight. On the season, Devers has been solid with RISP, hitting at a strong .300 clip with ducks on the pond. Additionally, his power also makes him an ideal candidate to record an RBI, as he may not need anyone on base to make things happen. Devers blasted 38 home runs in the regular season, including 2 on the final day of the regular season in a must-win game against the Nationals. If the Red Sox offense is going to get going tonight, there is a solid chance that Devers will be involved.
Be sure to check out our full game preview for Boston Red Sox vs Tampa Bay Rays.