MLB Saturday same game parlay (+979 odds): New York Yankees vs Boston Red Sox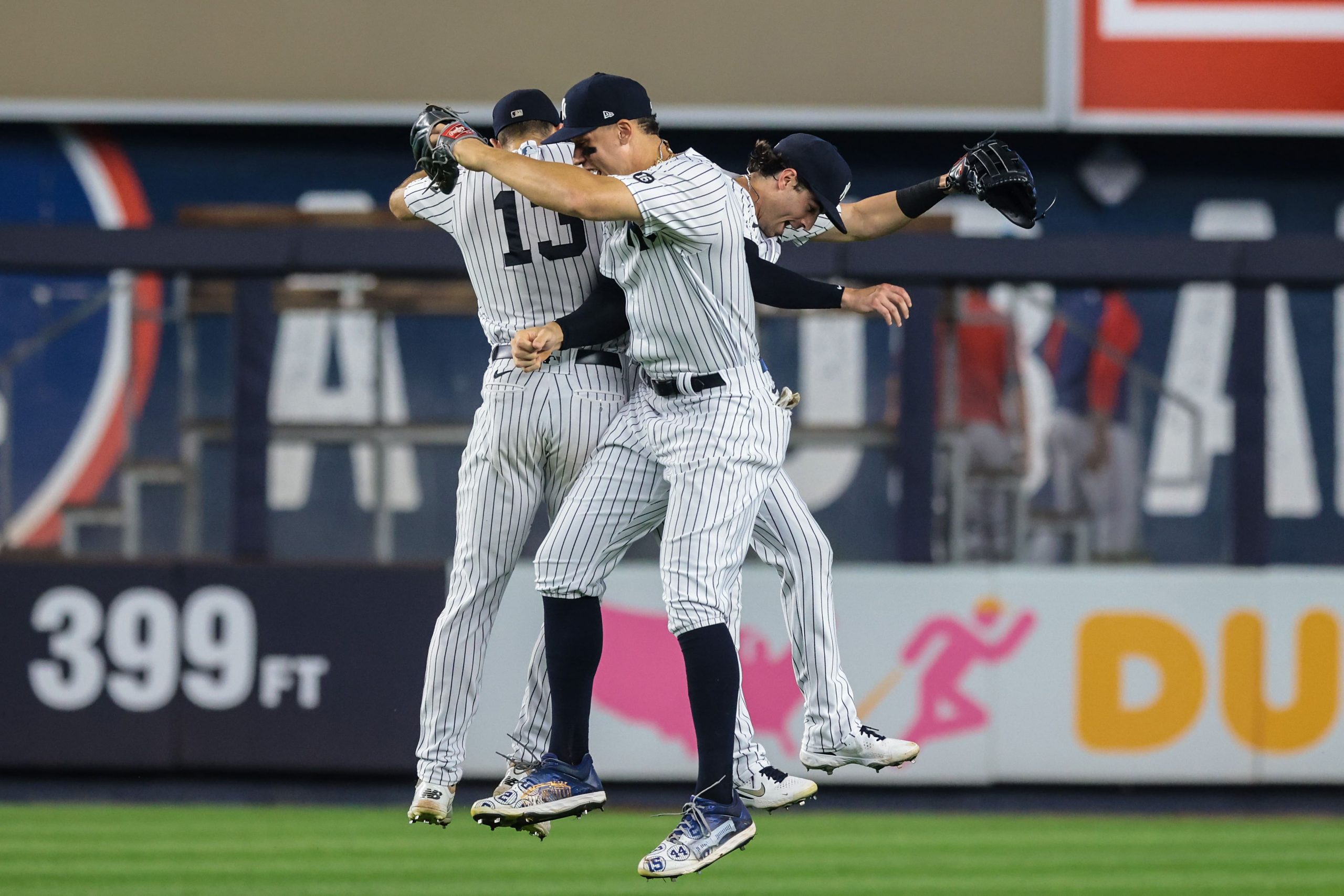 In what should be an action-packed Saturday, there are many options for us bettors to consider. In the baseball world, the New York Yankees and Boston Red Sox will continue their pivotal series at Fenway Park this afternoon at 4:10 ET. The Yankees took last night's contest by a score of 8-3.
The Red Sox will look for their revenge tonight. A great way to heighten the entertainment is with a same game parlay. I have one in mind that I will share here, but before I do so, be sure to check out all of our MLB plays for the day.  You can also follow me on Twitter for any added plays throughout the day.
Now let's get to it.
Yankees ML (-102)
Giancarlo Stanton to hit a home run (+280)
1st inning result: Draw (-115)
Yankees ML (-102)
The Yankees jumped out to a quick 7-0 lead after 3 innings last night and they never looked back as they won 8-3.  They gained some ground in the AL wild-card race since Toronto and Boston both lost. New York's outburst for 8 runs is the 3rd time in the last 3 games that they have scored at least 7 runs and it can be attributed to Aaron Judge, Giancarlo Stanton, and Gleyber Torres all swinging hot bats. They will have reliever-turned-starter Nestor Cortes on the mound, who has been spectacular in the starting rotation with a 2.94 ERA and a .218 opponent batting average. With how hot the Yankees offense is right now, Cortes starting is just an added bonus for New York in this one.
Nick Pivetta is on the mound for the Red Sox. He could be the definition of inconsistency.  Pivetta comes into this matchup with a 4.63 ERA and 1.34 WHIP in 144 innings this season, but it has been a rollercoaster of starts for the 28-year-old. He has thrown 6 shutouts this season to go with 11 starts of allowing 4 runs or more. The Yankees' lineup has seen Pivetta really well, compiling a .308 batting average with a .410 wOBA in 50 plate appearances against him.
Giancarlo Stanton to hit a home run (+280)
Giancarlo Stanton has 7 home runs so far in September. He has 5 hits over his last 3 games, and 2 of them have been home runs. Stanton seems to be seeing the ball well right now, and with a bat as powerful as his, he can strike at any moment. Granted consistency has been a problem this season, but he seems to be finding a bit of a groove.  He also loves hitting at Fenway. In 22 games, Stanton is hitting .373 with a 1.063 OPS in his career at the historic Boston ballpark. Pivetta gave up 2 homers in his last outing, and he has allowed 17 homers in 68.0 innings at Fenway Park this season.  I like this matchup for Stanton.
1st inning result: Draw (-115)
Sometimes in a same game parlay you've got to get a little random. That's kinda what we are doing here. The Yankees jumped out to a 3-run lead in the first inning last night, but I don't see that happening again. Last night was the first game of the series, and they were looking to make a statement early. Things may settle down a bit in the second game tonight. Even if the Yankees get a run across, the Red Sox are capable of evening it out in the bottom half of the inning.