NBA first basket predictions & best bets for Mavericks vs Warriors Game 2 on Friday, May 20: Bullseye for Bullock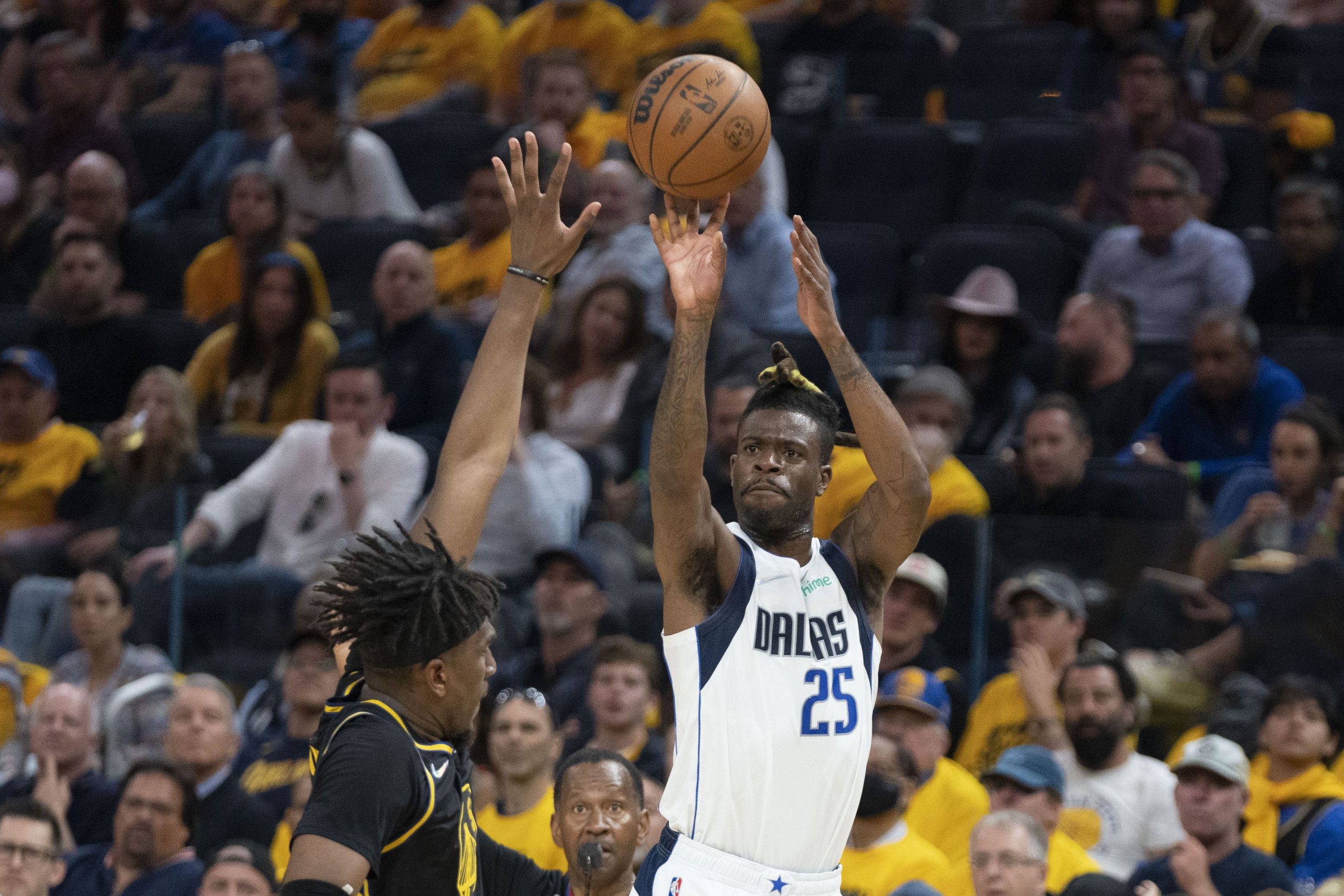 The Mavericks had a lot of momentum following their huge upset of Phoenix in round 2, but they did not have a lot of rest. It was the second factor that proved to be more of a difference-maker in Game 1 of the Western Conference Finals against Golden State on Wednesday. Can Dallas bounce back and make this a series? The visitors will have a chance to even things up when Game 2 takes place on Friday night.
Right now it's time to focus on the smaller picture: the first-basket scorer. So far in these playoffs my first-basket plays have been quite profitable. I hit 2 plays on the same day during the play-in tournament – Kyrie Irving at +600 and Anthony Edwards at +700 for a 2-leg parlay that paid out at +5500. After that I nailed two consecutive Donovan Mitchell plays, both at +500 (Game 2 and Game 3 of the Utah-Dallas series), before being successful with Phoenix's Mikal Bridges at +1000. More recently I was on target with Joel Embiid at +440 and last Friday I hit a Desmond Bane bullseye at +550. I had Jalen Brunson in Game 1 of this series and he attempted the first shot; alas, it was off the mark.
Let's keep the momentum going!
Mavericks vs Warriors – Reggie Bullock +1500
Needless to say, the tipoff is the most important factor that should be looked at when deciding on first-basket bets. Obviously players on whichever team gains possession are going to have by far the best opportunities. In neither conference finals series is it easy to predict the winner. In the East, both Bam Adebayo and Robert Williams III are among the best in the business in the jump-ball department. Out West, Kevon Looney and Dwight Powell are two of the worst. Powell was worse than 30 percent during the regular season and Looney was not much better than 30 percent. Looney went 1-3 in opening jumps against the Mavericks, including 1-2 against Powell. So far in the playoffs Powell is 5-for-14 – which is not good, but it's a lot better than Looney's 1-for-7 effort. Since the Mavs took the tip on Thursday (which led to Brunson's miss), I'll roll with them again in Game 2.
If that turns out to be the case, don't be shocked if Bullock is the one to take advantage. Sure he isn't among the favorites, but I will happily grab him at huge +1500 odds. Bullock attempted 12 shots in Game 1 (third most on the team) – including 10 from three! – and scored 12 points. He went 7-for-15 from the floor and scored 19 points in Game 6 against Phoenix. Andrew Wiggins put the absolute clamps down on Luka Doncic on Wednesday and Brunson also couldn't throw it in the ocean. Golden State will do everything it can to shut down Doncic and Brunson once again, so the door could be open early and often for Bullock.
Check out all of our playoffs coverage on the NBA page
Pickswise is the home of free NBA picks and predictions. Make sure to also check out our NBA parlays and NBA prop bets tabs for more expert picks.