NBA playoffs first basket best bets on Monday: Let the James begin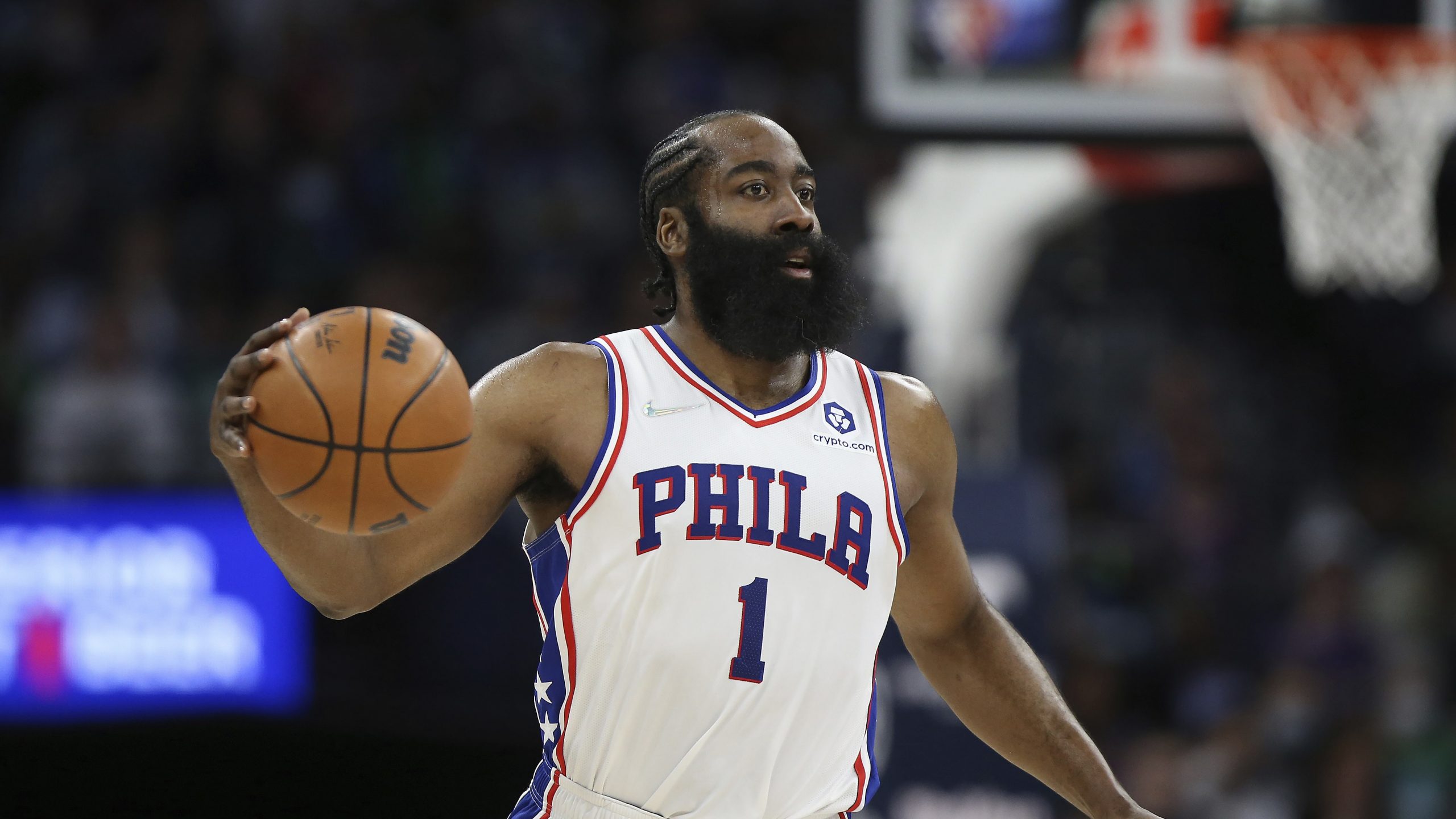 Curious scheduling is a hallmark of the NBA playoffs, as a single series can seem to last a month by itself with so many days off in between games. Three first-round series, however, are wasting no time moving on to Game 2. After the festivities began this past Saturday, Monday marks the second contest for Toronto-Philadelphia, Utah-Dallas and Denver-Golden State.
It's time to take a look at the 2 best first-basket bets for Monday's schedule. I nailed 2 plays on the same day during the play-in tournament – Kyrie Irving at +600 and Anthony Edwards at +700 for a 2-leg parlay that paid out at +5500. Let's shoot for more success with this play!
Raptors vs 76ers – James Harden +650
The 76ers can be expected to have the first possession in their home date with the Raptors on Monday. Philadelphia big man Joel Embiid is one of the best in the business when it comes to jump balls. Embiid won 60 of 94 tips (63.8%) during the regular season. Toronto is countering with rookie Scottie Barnes, who comes in at a woeful 20 for 38 (34.5%). Unsurprisingly, Embiid had no trouble getting the best of this head-to-head matchup in Game 1.
Needless to say, the tipoff is the most important factor that should be looked at when deciding on first-basket bets. Obviously players on whichever team gains possession are going to have by far the best opportunities. Assuming the Sixers have the ball first, Harden may be the one to take advantage. The veteran guard attempted the first shot on Saturday, although he didn't make it, at least he showed some encouraging and immediate aggressiveness. Harden ended up attempting 17 shots and he went 4-for-7 from 3-point range to finish with 22 points. The 32-year-old should be feeling confident enough and will be ready to get going right from the start tonight.
Check out our Raptors vs 76ers preview
Jazz vs Mavericks – Donovan Mitchell +500
This Jazz-Mavericks game is another case of the tipoff being a key component. Rudy Gobert will be lining up for Utah and he has won 58.2% of his jumps this season (46 of 79). Dallas big man Dwight Powell is without question one of the worst in the entire association when it comes to this particular statistic. He registers at an anemic 28.3% (15 of 53). As you might expect, Gobert beat him out for the ball in Game 1.
If Utah corrals the ball off the tip, don't be surprised if Mitchell becomes the beneficiary. Mitchell (25.9 ppg) poured in 32 points during his team's Game 1 victory and he forked up a ridiculous 29 attempts from the field. There is no reason why he will suddenly cut down on his shots considering the fact that he played well on Saturday and the Jazz won. Look for Mitchell to pick up right where he left off.
Check out all of our NBA previews and picks for Monday
If you want to go really big, a Harden-Mitchell parlay pays out at +4400!
Pickswise is the home of free NBA picks and predictions. Make sure to also check out our NBA parlays and NBA prop bets tabs for more expert picks.