NBA playoffs first basket best bets on Saturday: Mad Maxey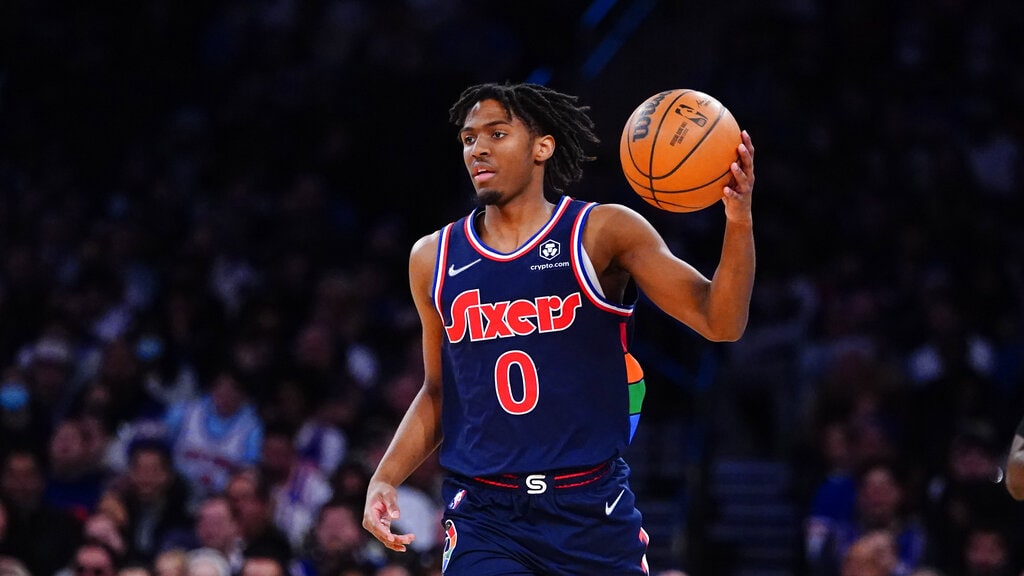 The 2021-22 NBA playoffs are here. Round one begins on Saturday, with a total of 8 teams taking the court to start things off with a bang.
It's time to take a look at the 2 best first-basket bets for Saturday's schedule. I nailed 2 plays on the same day earlier this week in the play-in tournament – Kyrie Irving at +600 and Anthony Edwards at +700 for a 2-leg parlay that paid out at +5500. Let's keep the momentum rolling!
Timberwolves vs Grizzlies – Ja Morant +700
The Grizzlies can be expected to have the first possession in their home date with the Timberwolves on Saturday. Heck, the Grizzlies are always expected to have the ball first. Steven Adams is the best in the business when it comes to jump balls. He leads the NBA in total jumps won by a margin of at least 11 over everyone else and he leads in percentage (77.2) by a country mile. Adams will be going up against Timberwolves big man Karl-Anthony Towns, who has won only 45 of his 93 tips (48.4 percent).
Needless to say, the tipoff is the most important factor that should be looked at when deciding on first-basket bets. Obviously players on whichever team gains possession are going to have by far the best opportunities. Assuming the Grizzlies have the ball first, Morant may be the one to take advantage. The former No. 2 overall pick is averaging 27.4 ppg and he returned from injury at the end of the regular season, so he is well-rested and also healthy. Look for him to try to make a playoff statement right away. When you can get the best player on the floor at +700 (tied for the 6th favorite), it's an opportunity that should not be passed up.
Check out our Timberwolves vs Grizzlies preview
Raptors vs 76ers – Tyrese Maxey +750
This Raptors-76ers game is another case of the tipoff being a key component. Joel Embiid will be lining up for Philadelphia and he has won 60 of 94 jumps this season (63.8 percent). Scottie Barnes of Toronto comes in at an anemic 35.1 percent (20 won, 37 lost).
If Philly corrals the ball off the tip, don't be surprised if Maxey becomes the beneficiary. Maxey (17.5 ppg) has exceeded his season average in 5 of the last 6 contests and has scored at least 22 points in 3 of the last 4. In 4 regular-season games against Toronto, the former Kentucky standout averaged 19.8 ppg on 52.7 percent shooting from the floor – including 8-for-16 on his 3-pointers. Count on him having success early and often in this matchup.
Check out all of our NBA previews and picks for Saturday
If you want to go really big, a Morant-Maxey parlay pays out at +6700!
Pickswise is the home of free NBA picks and predictions. Make sure to also check out our NBA parlays and NBA prop bets tabs for more expert picks.