NBA playoffs first basket best bets on Sunday: Lowry turns up the Heat right away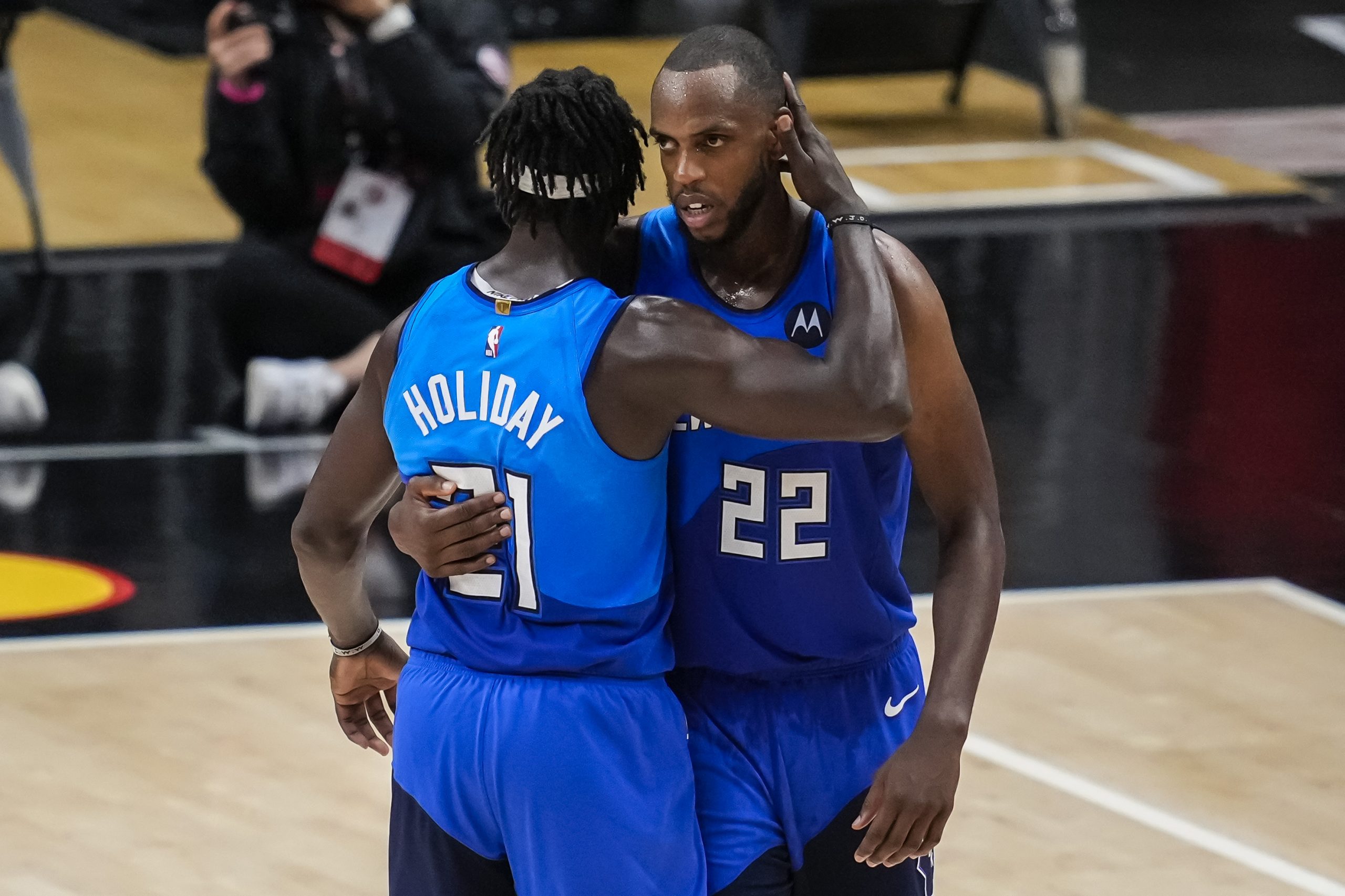 The 2021-22 NBA playoffs are here. Round one continues on Sunday, with a total of 8 teams taking the court – the 8 that did not play on Saturday.
It's time to take a look at the 2 best first-basket bets for Sunday's schedule. I nailed 2 plays on the same day earlier this week in the play-in tournament – Kyrie Irving at +600 and Anthony Edwards at +700 for a 2-leg parlay that paid out at +5500. Let's shoot for more success with this play!
Hawks vs Heat – Kyle Lowry +1000
The Heat can be expected to have the first possession in their home date with the Hawks on Sunday. Miami big man Bam Adebayo is out of health and safety protocols and he is one of the best in the business when it comes to jump balls. Adebayo won 45 of 67 tips (67.2 percent) during the regular season. Atlanta will be without its starting center, as Clint Capela suffered a hyperextended knee in Friday's play-in tournament victory at Cleveland and is sidelined for at least a week. Backup Onyeka Okongwu has participated in just 12 jumps this season, winning 6.
Needless to say, the tipoff is the most important factor that should be looked at when deciding on first-basket bets. Obviously players on whichever team gains possession are going to have by far the best opportunities. Assuming the Heat have the ball first, Lowry may be the one to take advantage. The veteran point guard has scored at least 16 points in 4 consecutive contests, including 16 against Atlanta on 7-for-10 shooting in the regular-season finale. Lowry shot 46.4 percent from the floor against the Hawks during the regular season. With Trae Young likely guarding him, Lowry can take advantage of that offense-defense mismatch right from the start. When you can get one of the best players on the floor as the eighth favorite at +1000, it's an opportunity that should not be passed up.
Check out our Hawks vs Heat preview
Bulls vs Bucks – Khris Middleton +700
This Bulls-Bucks game is another case of the tipoff being a key component. Brook Lopez will be lining up for Milwaukee and he has won 53.3 percent of his jumps this season. Nikola Vucevic of Chicago comes in at a woeful 41.8 percent (38 won, 53 lost). Vucevic is 1-3 in opening tips against the Bucks so far during the 2021-22 campaign (1-1 against Lopez). They went head-to-head last Tuesday and Lopez won the tip before Middleton promptly drained a 20-foot jumper.
If Milwaukee corrals the ball off the tip, don't be surprised if Middleton once again becomes the beneficiary. Middleton (20.1 ppg) shot 48.9 percent from the field against the Bulls during the regular season. The 30-year-old was incredible for the most part during last year's run to the NBA championship and will be eager to get right back in that groove as the title defense begins.
Check out all of our NBA previews and picks for Sunday
If you want to go really big, a Lowry-Middleton parlay pays out at +8700!
Pickswise is the home of free NBA picks and predictions. Make sure to also check out our NBA parlays and NBA prop bets tabs for more expert picks.