NBA Playoffs Game 4 same game parlay (+1013 odds): Boston Celtics vs Brooklyn Nets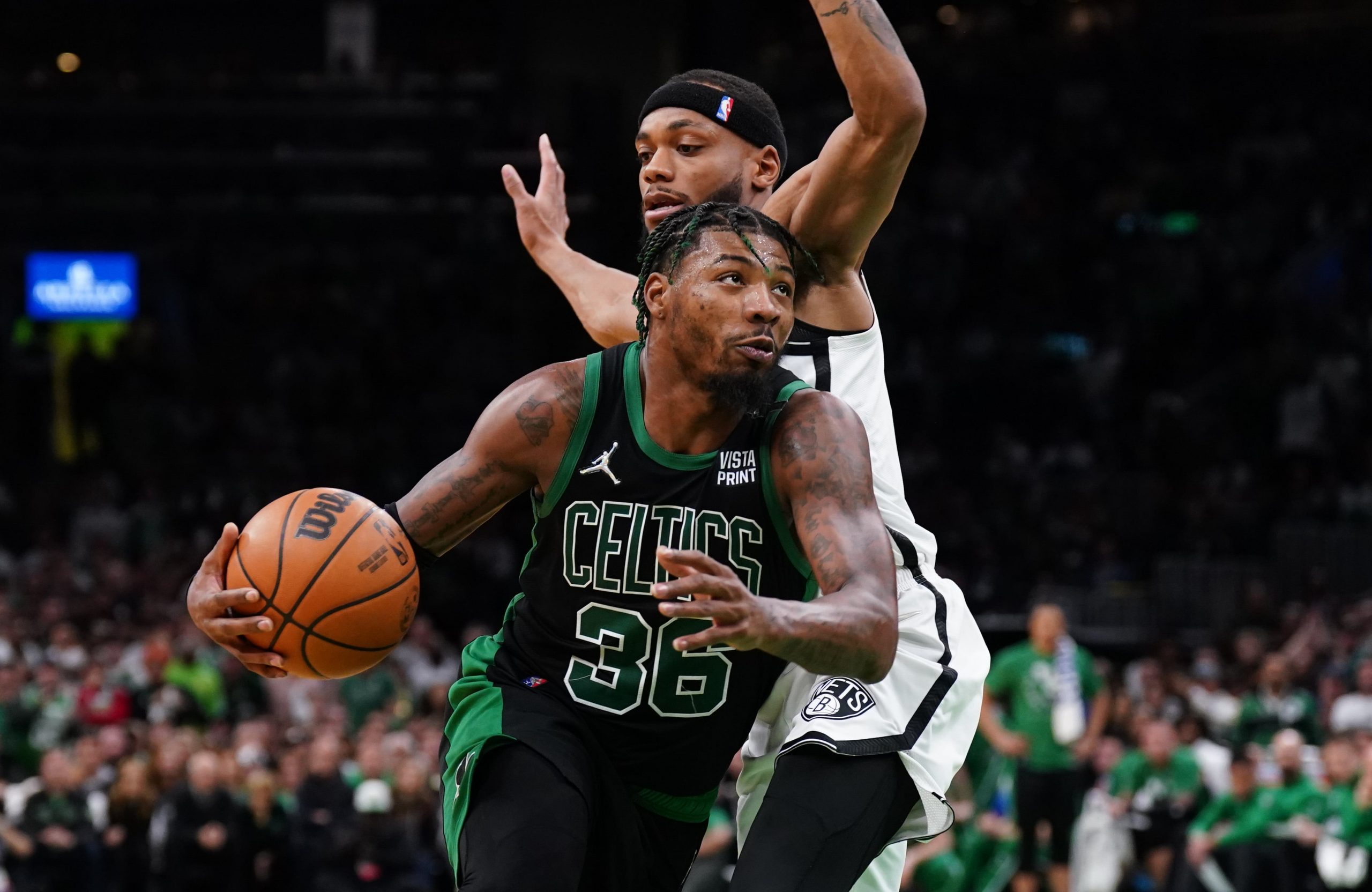 The Brooklyn Nets are on the brink of elimination as they host the Boston Celtics with a 3-0 deficit entering Game 4 tonight. Tip-off is scheduled for 7:00 pm ET on TNT and I've prepared a same game parlay which is available below.
We also have predictions on the side and total for Toronto Raptors vs Philadelphia 76ers and Utah Jazz vs Dallas Mavericks, so be sure to check those out.
Let's get into the Celtics vs Nets game first, though.
Boston Celtics 1-10 win margin (+190)
Bruce Brown over 14.5 points (+230)
Marcus Smart over 6.5 assists (+124)
Parlay odds: +1013
Boston Celtics 1-10 win margin (+190)
The Brooklyn Nets look done and dusted at this point. No team ever has come back from a 3-0 deficit in the NBA Playoffs, and with the way they've looked through the first 3 games the Nets won't be doing that either. For a second there we all though Ben Simmons could come back in Game 4 and be some kind of difference-maker, but he has been officially ruled out by the team with back soreness. Brooklyn has shrunk in many big moments during this series and Kevin Durant is averaging just 22 points on 38% shooting. I expect Boston to finish them off tonight, but with the Nets playing for pride they will put up some resistance at home and it should be a close one. It's worth noting that teams leading 3-0 are 29-15 SU in Game 4 all-time.
Be sure to check out our full Game 4 preview for Boston Celtics vs Brooklyn Nets
Bruce Brown over 14.5 points (+230)
Bruce Brown appears to be the most consistent Nets player in this series, at least from a statistical standpoint. He's scored 23 and 26 points in the last 2 games, averaging 18 per game on almost 59% shooting from the field and 50% from three-point range. The Celtics defense has been all over Kevin Durant and Kyrie Irving, so Brown has had a chance to excel without getting much coverage. Brown took 19 shots in Game 3, and that's a bit unrealistic to expect in back-to-back games, but with his aggression and assertiveness he can get to 15 points. He's scored 18 or more points in 4 of his last 5 games if we include the regular season as well.
Marcus Smart over 6.5 assists (+124)
Marcus Smart's best asset is his defense, and he has just won the defensive player of the year award. But the Celtics offense flourishes whenever he has a good game distributing the ball. He's averaging 5.7 dimes per game in this series, and he had 6 of them in Games 1 and 3. In a close-out game he will have to be sharp offensively, as the Nets are expected to step up defensively with their season on the line. With Robert Williams III coming back into the lineup, that gives him another steady option on offense to link up with.  He's averaging 6.1 assists per game in his last 7 against Brooklyn, so it should come as no surprise if he gets to 7 dimes tonight.
Pickswise is the home of free NBA picks and predictions. Make sure to also check out our NBA parlays and NBA prop bets tabs for more expert picks.