NBA Playoffs Predictions - First Basket Best Bets for Thursday: Book it for Booker
It's on to Game 3s in the NBA playoffs, with the lower-seeded teams starting to be the hosts. The Milwaukee Bucks, Miami Heat, Phoenix Suns, Los Angeles Lakers, Denver Nuggets, and Portland Trail Blazers are all taking the court on Thursday night. Two of the series are tied, while Milwaukee looks to seize a commanding 3-0 lead over defending Eastern Conference champion Miami.
From start to finish throughout these playoffs we will offer plenty of useful content at Pickswise, including same game parlays, mega parlays, player prop bets, and everything in between. Right now we will take a look at some intriguing first-basket bets for Thursday.
Milwaukee Bucks at Miami Heat – Giannis Antetokounmpo +390
Phoenix Suns at Los Angeles Lakers – Devin Booker +650
Denver Nuggets at Portland Trail Blazers – Michael Porter Jr. +600
Let's break down the three prop plays one by one.
Bucks at Heat – Antetokounmpo +390
Jimmy Butler of all people won the opening tipoff in Game 1 between Miami and Milwaukee. Bam Adebayo jumped on Tuesday and lost to 7'0'' center Brook Lopez. As the first-basket odds suggest, Lopez is a favorite to control the opening tip once again. Three players on the visitors are at +700 or better to sink the first shot), while the Heat don't have anyone with better than +700 odds (Butler and Adebayo are both +700). Antetokounmpo is obviously his team's leading scorer and the Bucks will want to get him going on the road right away.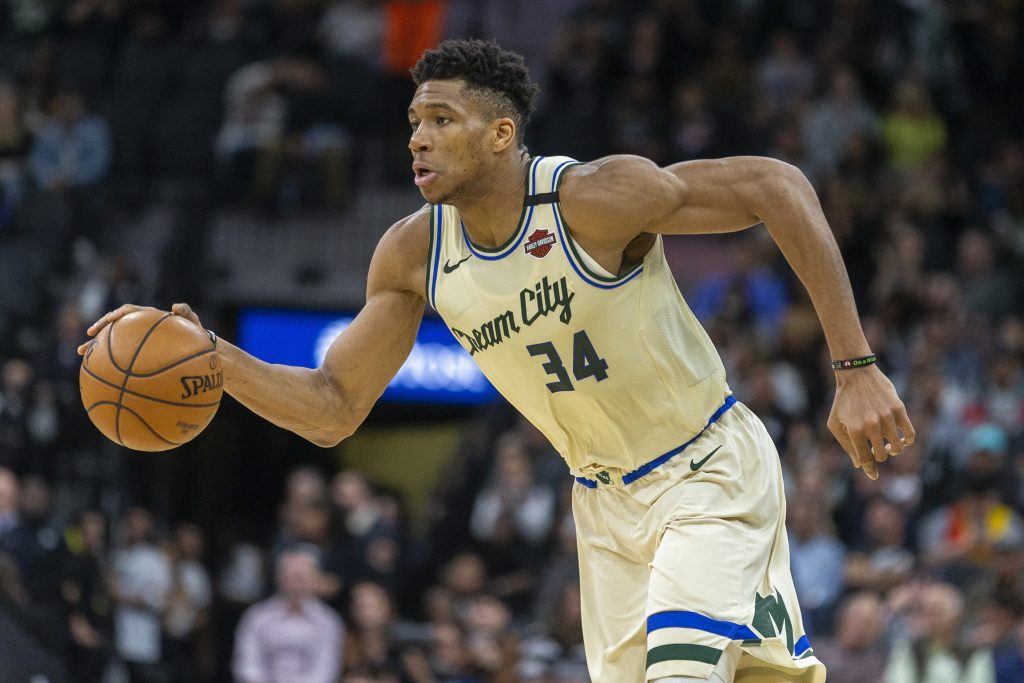 Suns at Lakers – Booker +650
The Suns wish they were up 2-0 in the series, but they are up 2-0 in jump balls. Deandre Ayton has gotten the best of Andre Drummond on both occasions, so why can't lightning strike three times? Well, it can. If Phoenix controls the tip, look for Booker to take matters into his own hands early. Chris Paul appears to be a non-factor in the scoring department now that he has a bum shoulder and the Lakers are strong down low defensively. This will be Booker's game from start to finish.
Nuggets at Trail Blazers – Porter Jr. +600
Nuggets center Nikola Jokic is 3-2 in jump balls against Portland this season, including 2-0 in this series. The jumps in both Game 1 and Game 2 saw Jokic tip it to teammate Aaron Gordon. I like Porter's value to score the first basket at +600, if—as expected—Denver once again gets the first possession. MPJ has gotten involved early in each of the first two contests and more of the same will likely take place on Thursday.
Parlay odds: +25625
Why not sprinkle a few bucks on a parlay with both of these bets? It pays out at more than +25000 odds at FanDuel. It's the playoffs, so it's time to go big or go home.
Pickswise is the home of free NBA picks and predictions. Make sure to also check out our 'NBA parlays' and 'NBA prop bets' tabs for more expert picks.