NBA Playoffs Predictions - First Basket Best Bets for Monday: Dame Time right away
Only two NBA games are on Monday's playoff schedule, but they will pack a punch. The Milwaukee Bucks and Miami Heat went to overtime in Game 1 before Milwaukee survived, while the lower-seeded Portland Trail Blazers hold a 1-0 lead over the Denver Nuggets. Needless to say, the pressure is on Denver.
From start to finish throughout these playoffs we will offer plenty of useful content at Pickswise, including same-game parlays, mega parlays, player prop bets, and everything in between. Right now we will take a look at some intriguing first-basket bets for Monday.
Miami Heat at Milwaukee Bucks – Khris Middleton +650
Portland Trail Blazers at Denver Nuggets – Damian Lillard +500
Let's break down the two prop plays one by one.
Heat at Bucks – Middleton +650
Jimmy Butler of all people took the opening tipoff in Game 1 between Miami and Milwaukee, but obviously the odds are against lightning striking twice. Butler is a 6'7'' small forward and Lopez is a 7'0'' center. Yes, Butler has plenty of hops; but a five-inch difference is a five-inch difference. As the odds suggest, the Bucks are heavy favorites to control the tip. Three players on the home team are at +650 or better to sink the first shot (Giannis Antetokounmpo is a +410 favorite), while the Heat don't have anyone with better than +750 odds (Butler and Bam Adebayo). Middleton made Milwaukee's first jumper on Saturday before finishing with a game-high 27 points. The Bucks needed basically every one of those points in a 109-107 victory, too. They will probably need another strong performance from Middleton early and he should look to get involved right away.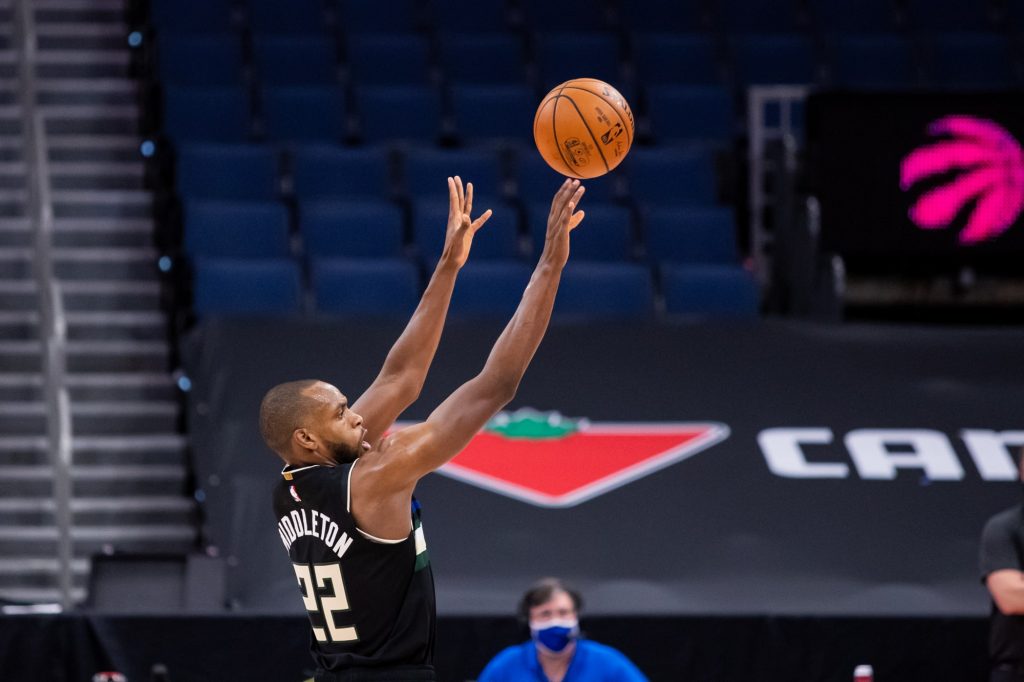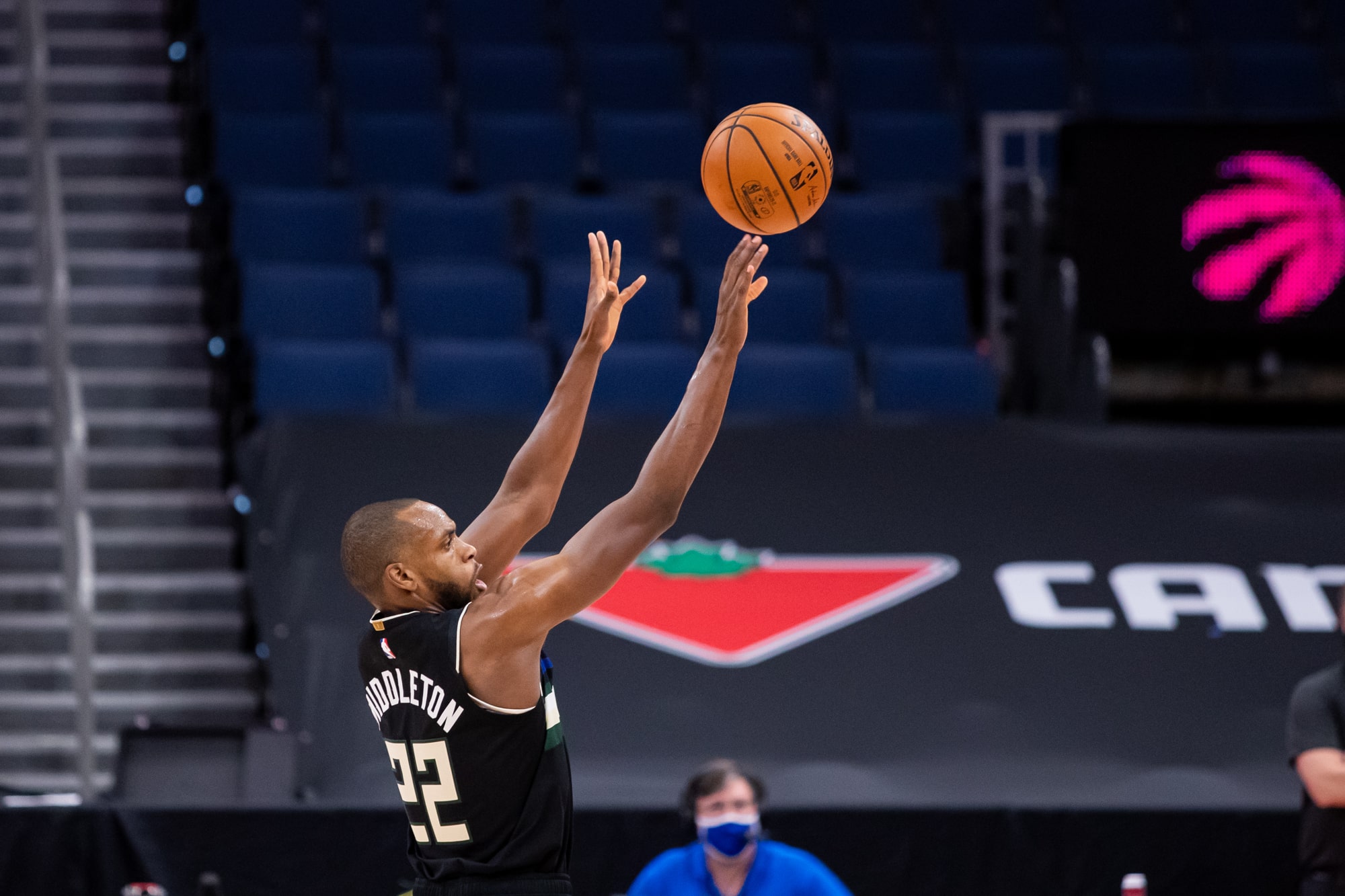 Trail Blazers at Nuggets – Lillard +500
Nuggets center Nikola Jokic won the opening tipoff in Game 1, but he is an even 2-2 in jump balls against Portland this season. Trail Blazers big man Jusuf Nurkic is 2-1 against Denver. There is plenty of value on the Blazers controlling the tip and then Lillard draining the first bucket. Lillard is the co-favorite at +500 along with Jokic and CJ McCollum, when he should really be the favorite outright. In Saturday's contest, the All-Star point guard hoisted up his team's first field-goal attempt—a three-pointer from 26 feet away. It missed, but you can still expect Lillard to come out swinging on Monday. He scored 34 points during an opening 123-109 victory, so the conference is there and he may be smelling blood in the water with the injury-plagued Nuggets already trailing in the series.
Parlay odds: +4400
Why not sprinkle a few bucks on a parlay with both of these bets? It pays out at 431-to-1 odds at FanDuel. It's the playoffs, so it's time to go big or go home.
Pickswise is the home of free NBA picks and predictions. Make sure to also check out our NBA parlays and NBA prop bets tabs for more expert picks.