NBA Playoffs predictions - First basket best bets for Wednesday: Young to silence crowd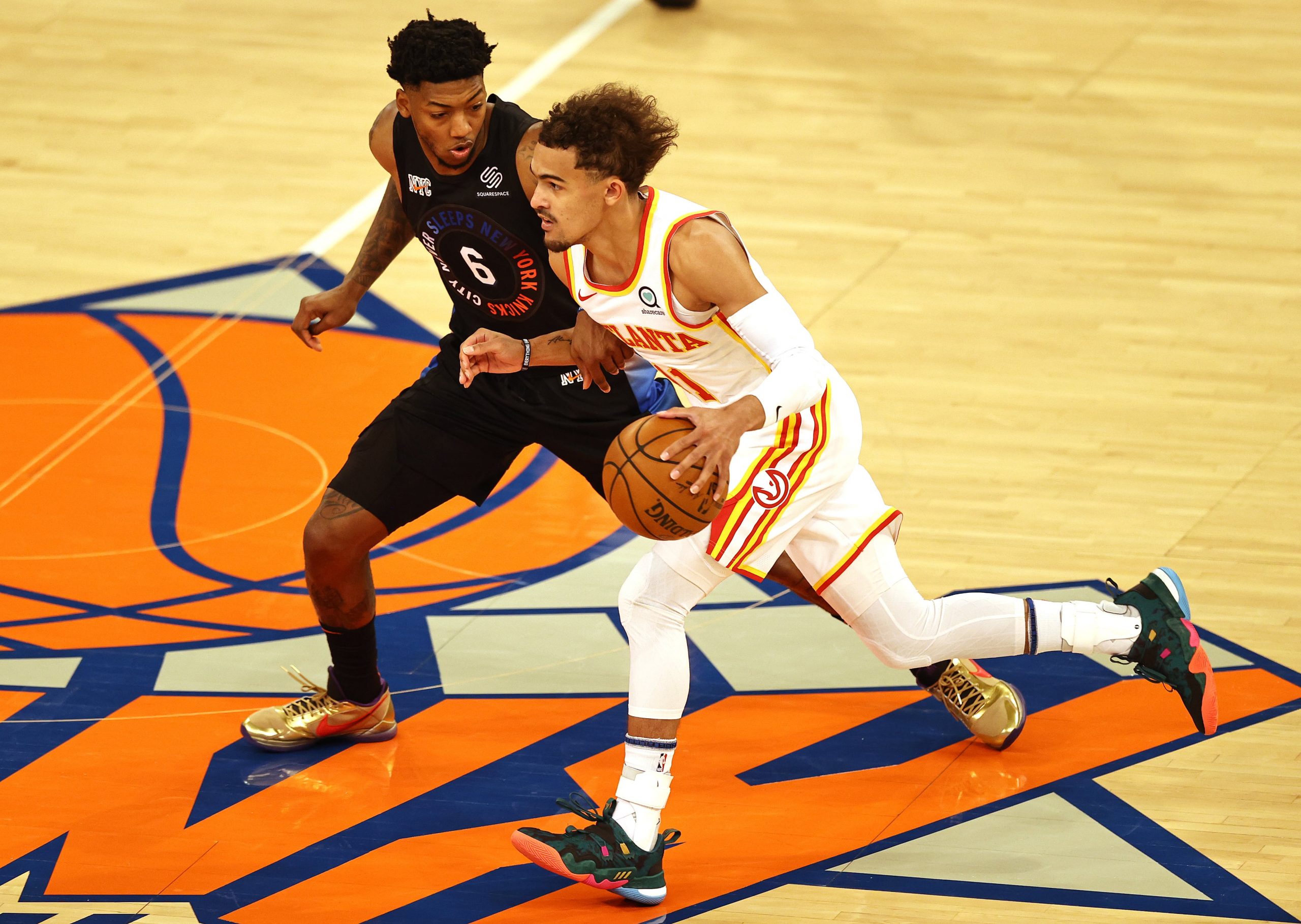 We have a quartet of Game 5s in the NBA playoffs on Wednesday, making it the most important night of the postseason to date. Three series could come to an end, with the Philadelphia 76ers (vs. the Washington Wizards), the Atlanta Hawks (vs. the New York Knicks), and the Utah Jazz (vs. the Memphis Grizzlies) all holding 3-1 leads. Meanwhile, the Los Angeles Clippers and Dallas Mavericks are deadlocked at 2-2, with the visiting team having won all four contests.
Let's take a look at some intriguing first-basket bets for Wednesday's postseason action on the professional hardwood.
Washington Wizards at Philadelphia 76ers – Seth Curry +700
Atlanta Hawks at New York Knicks – Trae Young +550
Memphis Grizzlies at Utah Jazz – Jonas Valanciunas +650
Let's break down the three prop plays one by one.
Wizards at 76ers – Curry +700
Joel Embiid was 3-0 in jump balls against Wizards center Alex Len during this series and then Embiid took the jump from Daniel Gafford in Game 4 after Len got benched. Unfortunately for the 76ers (and unfortunate for a lot more reasons than just the tipoff), their star big man is doubtful for Wednesday because of a knee injury. That means Ben Simmons will probably be in the circle for the jump, and he should be able to win it. After all, he is bigger and more athletic than Gafford. With Embiid out, the Sixers' offense is likely to run through everyone. This presents a good opportunity for Curry to get involved early and often. He has attempted a three-pointer less than two minutes into the game in two of the four contests and he was his team's second point-scorer on Monday.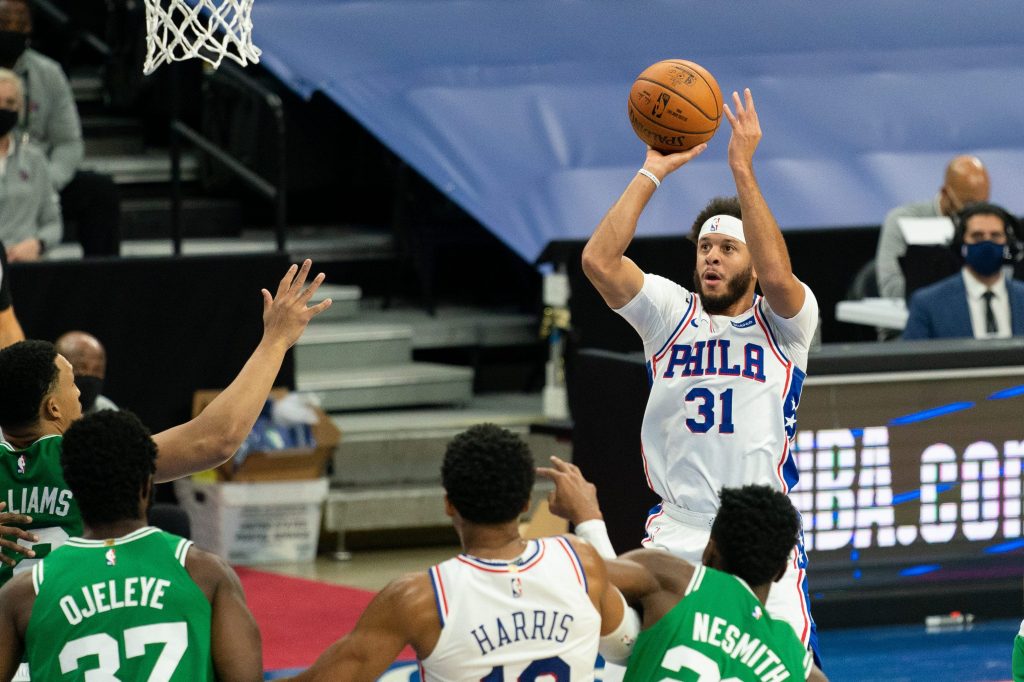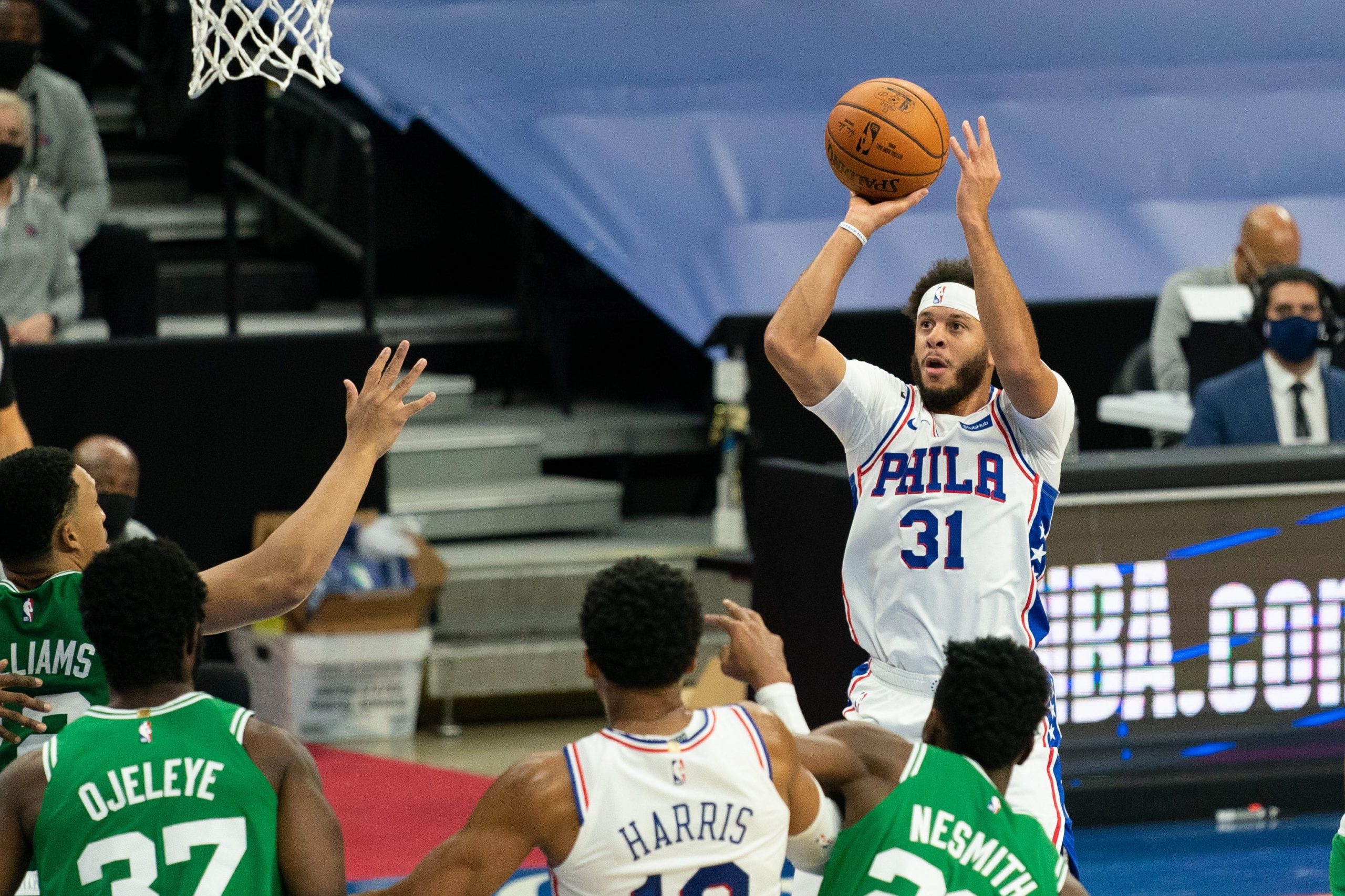 Hawks at Knicks – Young +550
The Hawks are 3-0 in jump balls in this series. Clint Capela has had no trouble getting the best of Nerlens Noel at the tip, twice controlling the ball to Trae Young and once dropping it off to Bogdan Bogdanovic. The Knicks threw Taj Gibson at Capela in Game 4 and Atlanta's big man won it again. You have to like Capela's chances of taking it on a fifth straight occasion, in which case basically everyone in the visitors' starting five has decent value to be the first point-scorer on Wednesday. Young scored the first basket on Sunday and you shouldn't be surprised if he does the same here. The third-year point guard has been borderline unstoppable all series long and he is loving it, too. These teams don't like each other and the New York fans don't like the Hawks either. They especially don't like Young. He will try to stick it to them early and often in Madison Square Garden.
Grizzlies at Jazz – Valanciunas +650
The Grizzlies trail 3-1 in this series, but Jonas Valanciunas leads the jump-ball battle 3-1 over Rudy Gobert. Let's play the percentages and go with Memphis to gain first possession once again on Wednesday. Look for Valanciunas to be the beneficiary of his own tipoff success. He scored the first basket of Game 1 and was his team's first scorer in Game 2. In Game 4 he was the second point-scorer, giving the Grizz an early 4-0 lead after Jaren Jackson Jr put in the first bucket. This is a must-win situation for the visitors, who will want to establish Valanciunas down low from the start.
Parlay odds: +38900
Why not sprinkle a few bucks on a parlay with all three of these bets? It pays out at almost +39000 odds at FanDuel. It's the playoffs, so it's time to go big or go home.
Pickswise is the home of free NBA picks and predictions. Make sure to also check out our NBA parlays and NBA prop bets tabs for more expert picks.