NBA Playoffs Friday same game parlay (+1063 odds): Philadelphia 76ers vs. Atlanta Hawks
It would be fair to say that the pressure is on the top seeds in each conference of the NBA. Because, well … it is. Both the Philadelphia 76ers and Utah Jazz are one loss each away from elimination and both have to go on the road on Friday. Of course, there is also plenty of pressure on the Atlanta Hawks and Los Angeles Clippers. Both teams will be eager to finish off their semi-final series at home and avoid having to travel for a Game 7.
Needless to say, each showdown on Friday is getting the same game parlay treatment it deserves. Let's take a look at the best such option for 76ers vs. Hawks, and be sure to also check out our picks on the side and total for both matchups.
Atlanta Hawks -2.5 alternate spread (+148)
Trae Young over 9.5 assists (-110)
Furkan Korkmaz over 1.5 three-pointers (-150)
Joel Embiid under 33.5 points (-110)
Part of the value in same game parlays, of course, is that all of its components can be correlated if you so choose. That is some of the plan here, as a productive performance by Trae Young would obviously go a long way toward an Atlanta win. Joel Embiid being held in check would do the same.
At the same time, plays that aren't correlated drive up the overall payout of the parlay. That is the case with betting the over on Furkan Korkmaz's three-point shooting. But even if Korkmaz does drain at least a couple of treys, Atlanta should still have every chance to close out the series.
Atlanta Hawks -2.5 alternate spread (+148)
In one of the most hard-to-believe comebacks/collapses in recent NBA history, the visiting Hawks roared back from a 26-point deficit – including 24 with less than two minutes remaining in the third quarter – to stun the 76ers 109-106 in a pivotal Game 5. Atlanta outscored Philadelphia 47-21 over the final 13:56. Embiid came out on fire, but for a second straight outing he wore out down the stretch as his ailing meniscus likely became a problem (he went 0-for-12 in the second half of his team's Game 4 loss).
Coming off Wednesday's debacle and with Embiid less than 100 percent, it's hard to see the Sixers recovering either mentally or physically. They are getting next to nothing from anyone other than Embiid and Seth Curry, so it's difficcfult for them to survive their star big man going through rough patches. Danny Green is out and Ben Simmons has been a disaster on the offensive end of the floor. Simmons is a laughable 12-for-39 from the free-throw line through five games. Although Embiid is the most talented player on the floor, given his issues it has to be said that Young is the best.
Be sure to check out our full game preview for Philadelphia 76ers vs. Atlanta Hawks
Trae Young over 9.5 assists (-110)
Speaking of Young, he dished out seven assists in Game 5 even though three of Atlanta's starters finished with six points or fewer (including Kevin Huerter with zero). With Young not getting a lot of scoring help, you can be sure that the 76ers are going to make someone else beat them on Friday. Young can expect to see double teams and perhaps even triple teams at times. In other words, he will have no choice but to pass the basketball. The all-star point guard has reached the double-digit assist mark three times during this series, including an incredible 18 in Game 4.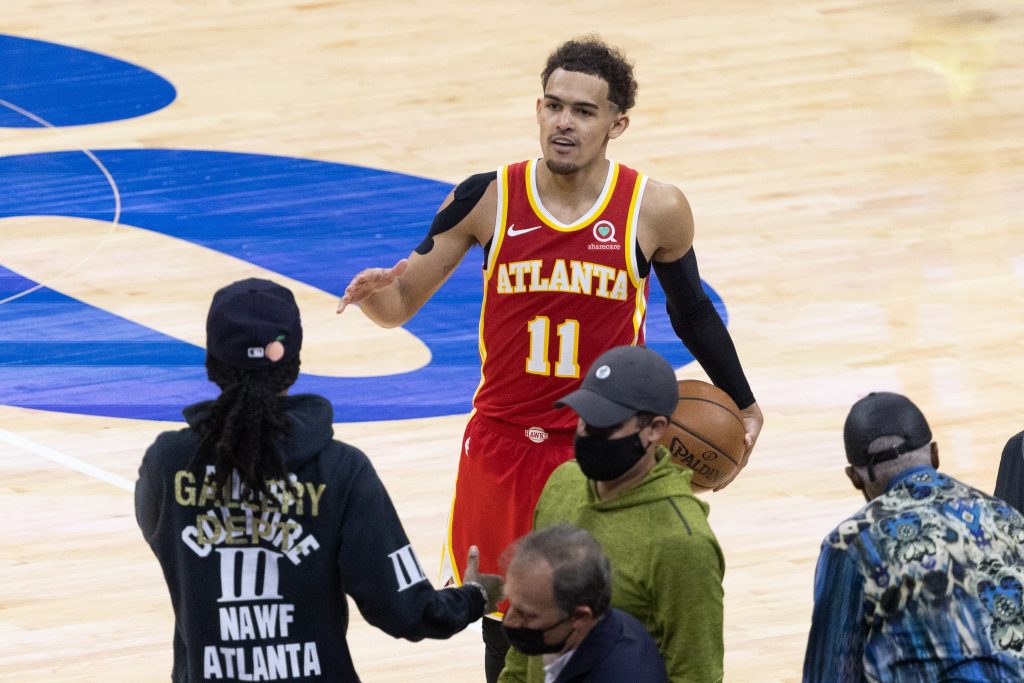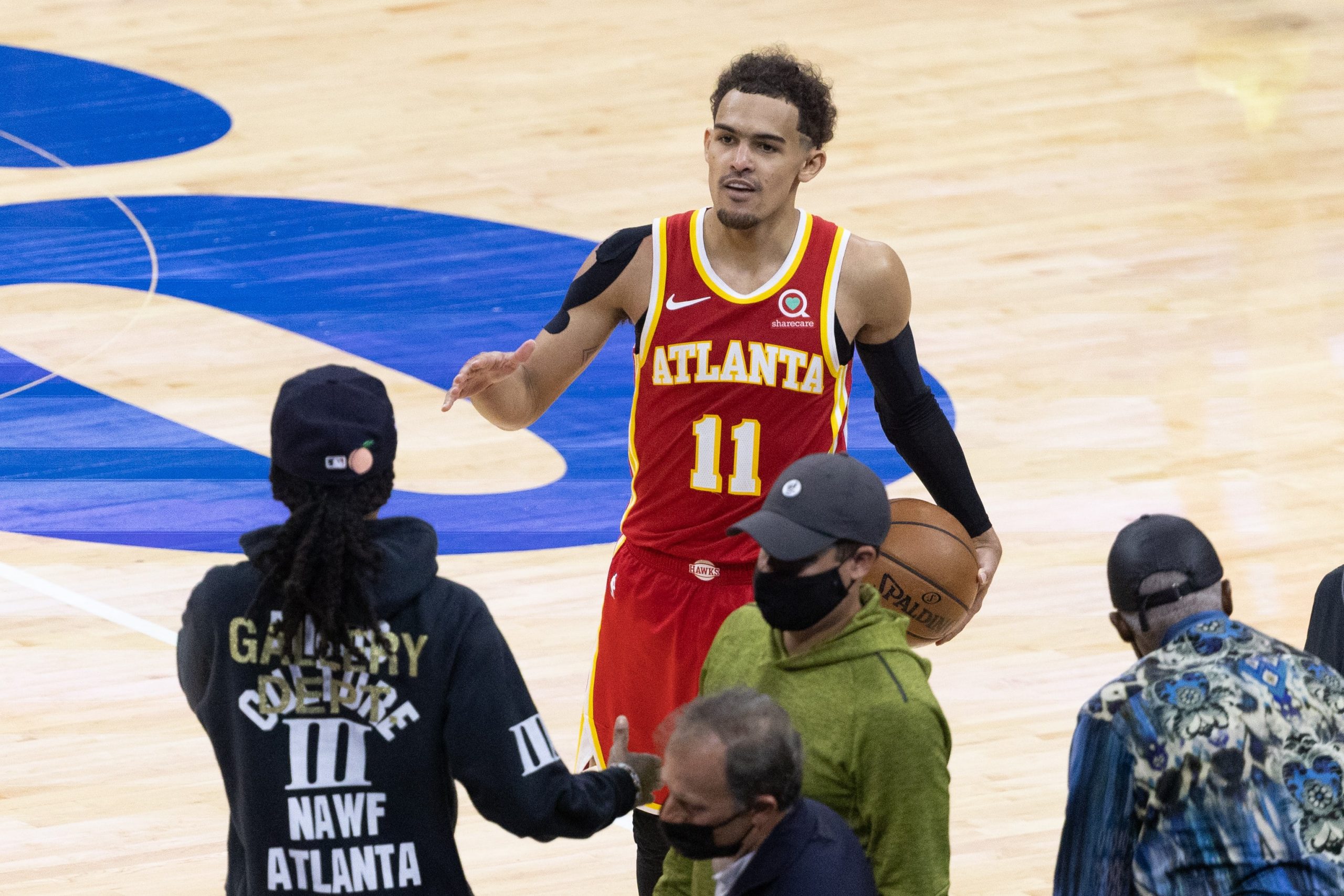 Furkan Korkmaz over 1.5 three-pointers (-150)
Similarly, the Hawks are getting beaten by only two guys: Embiid and Curry. With Green out, Korkmaz has been trying to help. He has logged an average of 27 minutes over the past three games and has attempted at least five three-pointers in each of those three. He is averaging two successful triples during this stretch, too. With Atlanta hounding Embiid and Curry, the 23-year-old Turk should get plenty of open looks.
Joel Embiid under 33.5 points (-110)
At full strength, Embiid would probably exceed the 33-point mark — but even then it would be no guarantee. And based on how he looked in the second half of Game 4 and Game 5, there is no reason to think that the star big man is completely right. He may not even make it through a full 48 minutes on Friday. If Embiid does get hot, the Hawks will be content to send Ben Simmons to the foul line early and often.
Make sure you also read our same game parlay picks for the Jazz vs. Clippers (+2794 odds!)
Pickswise is the home of free NBA picks and predictions. Make sure to also check out our 'NBA parlays' and 'NBA prop bets' tabs for more expert picks.