NBA Wednesday same game parlay: Brooklyn Nets vs. Los Angeles Lakers (+1086)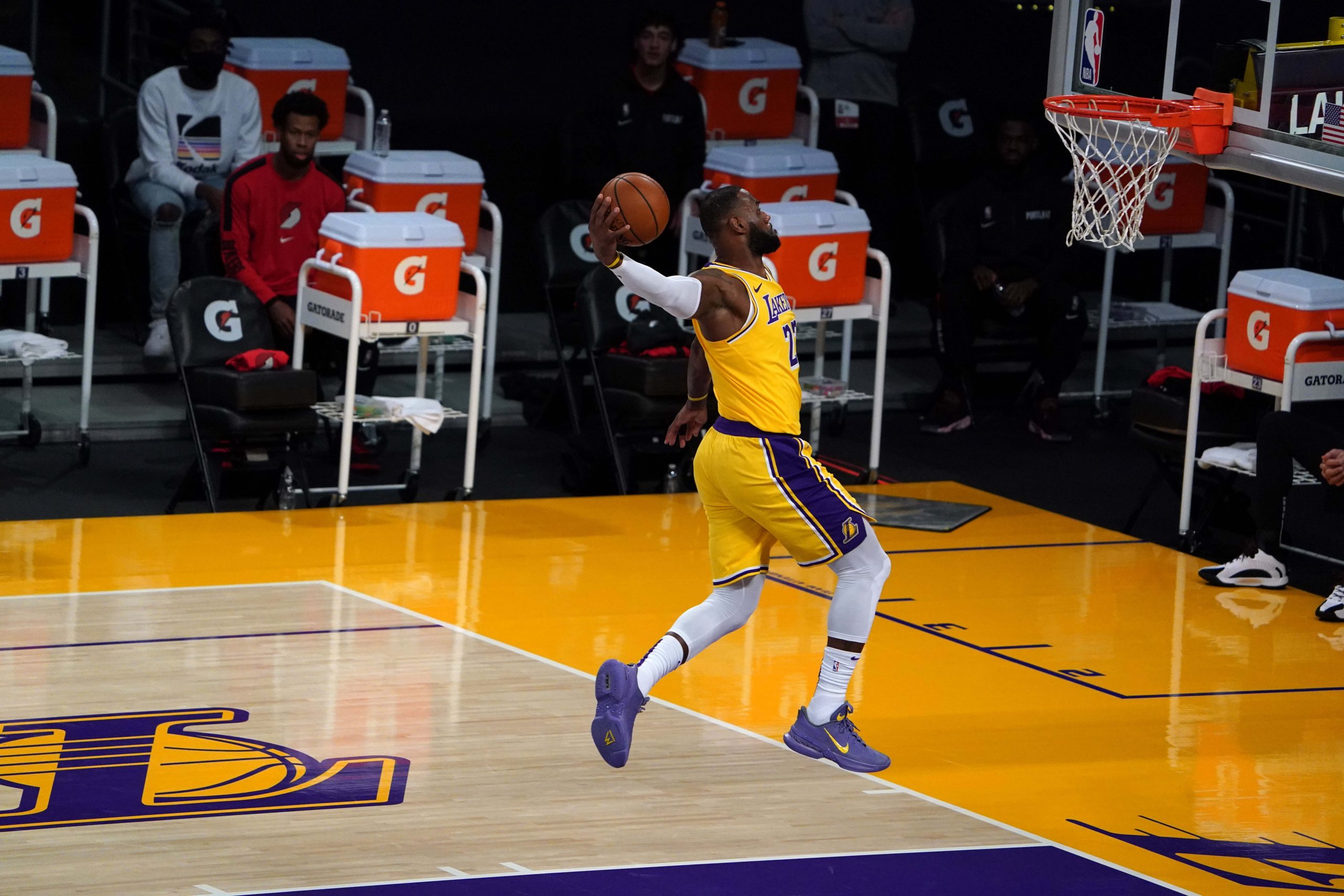 We have a small three-game slate in the NBA on Thursday, but it packs plenty of punch. The headliner is a double-header on TNT, which begins with the Milwaukee Bucks hosting the Toronto Raptors and concludes with this showdown between the Brooklyn Nets and Los Angeles Lakers. Both contests are getting the same game parlay treatment they deserve. Let's take a look at the best such option for Nets-Lakers, and be sure to check out our full game preview for picks on the side and total.
Lakers alternated spread -4.5 (+126)
Montrezl Harrell Over 6.5 rebounds (-140)
LeBron James Under 8.5 assists (-108)
Kyrie Irving Under 2.5 three-pointers made (-172)
Part of the value in same game parlays, of course, is that all of its components can be correlated if you so choose. That is some of the plan here. We feel good about the Lakers' chances to take care of business, and Montrezl Harrell controlling the paint in addition to containing Kyrie Irving would go a long way in that effort. At the same time, plays that aren't correlated drive up the overall value of the parlay. That's the case with tipping LeBron James to lack just a bit in the assists column. Of course, there is no reason why Los Angeles shouldn't be able to get the job done even of LeBron isn't dishing out a whole bunch of dimes.
Lakers alternated spread -4.5 (+126)
It will be a potential NBA Finals preview when the Nets and Lakers square off on Thursday. Of course, if they do meet in the finals we can only assume that Kevin Durant and Anthony Davis will be on the floor. That won't be the case in this one, as both superstars remain sidelined. Kyrie Irving is expected to return to Brooklyn's lineup after missing Tuesday's game against the Suns, but his back issue must be treated with caution. Regardless of who is on the floor, the Nets don't play any defense. That is especially worrisome when going up against LeBron, who is averaging 25.7 points, 8.2 rebounds, and 7.9 assists per game on 50.4 shooting from the floor and 37.8 percent from three-point range. It also remains to be seen what this juggernaut Brooklyn offense does without Durant against a defensive force like Los Angeles. Look for the Lakers to maintain a late lead, and if necessary some free-throws should be able to get them over a spread that is teased up to 4.5.
Montrezl Harrell Over 6.5 rebounds (-140)
The Nets play at the fourth-fastest pace in the NBA and the Lakers will be happy to run with them. More possessions obviously mean more shots; more shots mean more misses; more misses mean more rebounds for everyone involved—especially Harrell. With Davis unavailable, the former University of Louisville standout will be tasked with controlling the glass (along with LeBron). As for the Nets, they do not have much size to speak of aside from DeAndre Jordan given that Durant is out. Harrell is averaging more than Thursday's quota over the past six games (6.67 rpg) and he should be able to corral even more against Brooklyn.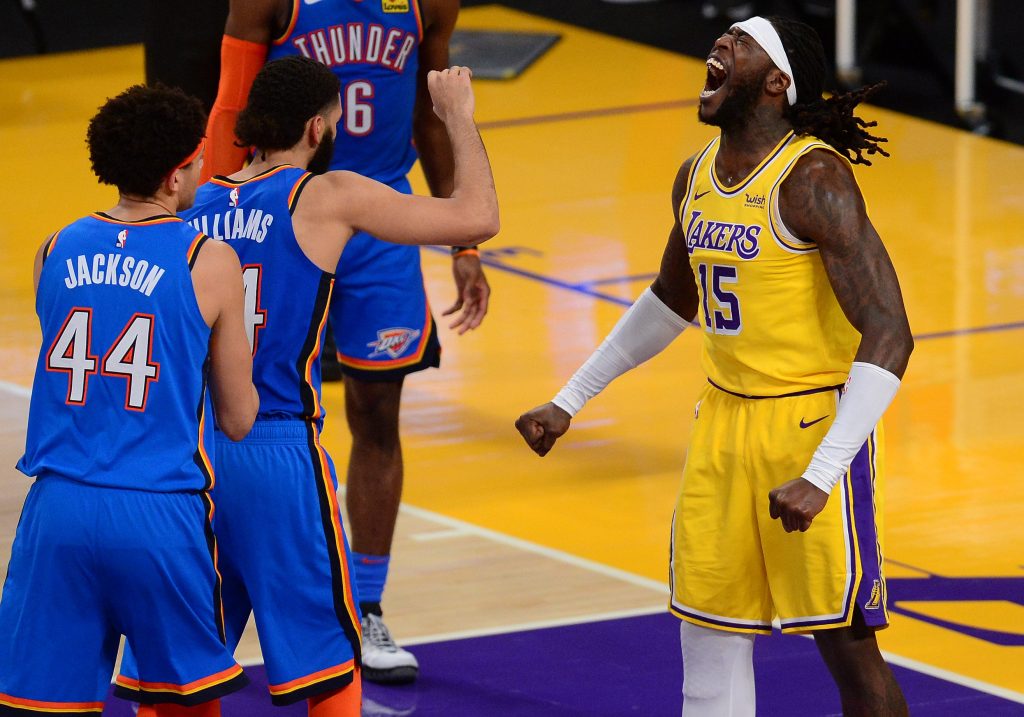 LeBron James Under 8.5 assists (-108)
LeBron has stayed under this quota in three of the past four outings and he has not recorded double-digit assists since Feb. 8, a stretch of four games. It is true that the Nets decline the option of playing defense, but that may lead to more points for the MVP favorite (+170) as opposed to more assists. They may not even get in his way when he drives to the basket. It should also be noted that Brooklyn is sixth in the NBA in fewest opponents' assists per field goal made.
Kyrie Irving Under 2.5 three-pointers made (-172)
The story with Irving from the land of plenty is that he either goes completely crazy or gets held in check. There isn't much in between. In his last six games he has one performance with nine threes and another one with six. However, those are the only occasions in his last 10 contests that he has drained more than two triples. It's hard to see a game with the Lakers being one in which he rains from deep L.A. is third in the association in opponents' three-point percentage and also third in fewest three-pointers allowed per game.
Pickswise is the home of free NBA picks and predictions. Make sure to also check out our 'NBA parlays' and 'NBA prop bets' tabs for more expert picks.