NBA Tuesday same game parlay: Houston Rockets vs. New Orleans Pelicans (+1237)
Day two of the post-NFL era of sports in 2021 is headlined by a seven-game slate in the NBA, which includes a double-header on TNT. The first of that duo is this showdown between the Houston Rockets and New Orleans Pelicans, to be followed by the Boston Celtics' visit to the Utah Jazz. Both games are getting the same game parlay treatment they deserve. Let's take a look at the best such option for Rockets vs. Pelicans, and be sure to check out our full game preview for picks on the side and total.
Pelicans alternate spread -9.5 (+140)
Zion Williamson Over 23.5 points (-118)
Brandon Ingram to score 20+ points (-280)
John Wall to record 8+ assists (+140)
Parlay odds: +1237
Part of the value in same game parlays, of course, is that all of its components can be correlated if you so choose. That is much of the plan here. We feel good about the Pelicans' chances of getting the job done on Tuesday, and likely even doing so with ease. In order to do so, they will need big performances from both Zion Williamson and Brandon Ingram. At the same time, plays that aren't correlated drive up the overall value of the parlay to a significant extent. That's the case with tipping John Wall to dish out more than a few assists despite an expected loss for his team. Even if that happens, New Orleans can still take care of business without too much trouble.
Pelicans alternate spread -9.5 (+140)
The Rockets suffered another big loss on Monday, as they fell 119-94 to the Charlotte Hornets. They are now 1-3 in their last four and have to play a back-to-back situation against a New Orleans team that has won three in a row. If there is any good news for Houston, it's that John Wall and Eric Gordon both rested on Monday so fatigue should not be an issue here. However, Christian Wood is out for the foreseeable future and Victor Oladipo did not really step up to the plate on Monday when he was the clear go-to guy with so many teammates sidelined. Dating back to Jan. 27, the Pelicans' starting lineup has statistically been the best in the NBA—which is no small feat considering they have knocked off the Bucks, Suns, Pacers, and Grizzlies during this stretch. The duo of Brandon Ingram and Zion Williamson has been outstanding—averaging 23.9 and 23.7 points per game, respectively. There is no reason why NO can't win this one by double-digits.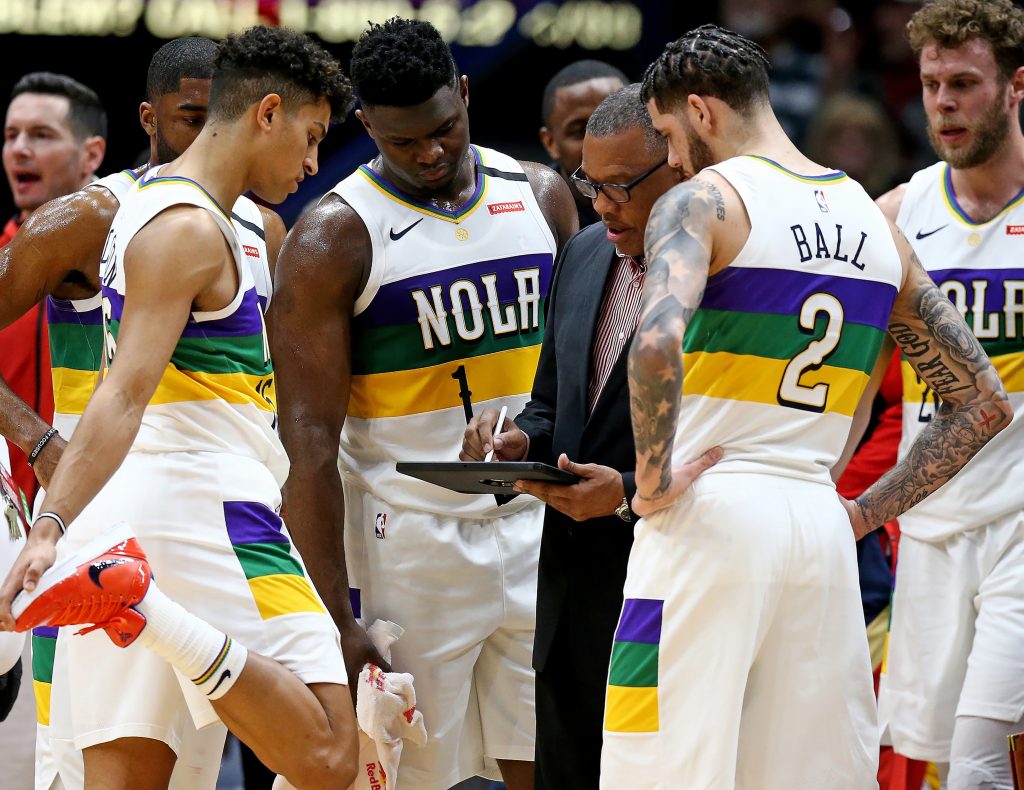 Zion Williamson Over 23.5 points (-118)
These two teams faced each other in late January and Zion went for 26 points while making 11 of 19 shots. It should come as no surprise to see the former No. 1 overall pick finding success against the Rockets, who are far better at defending the perimeter compared to their struggles in the paint. Houston is No. 6 in the NBA in three-point percentage defense and fifth in opponents' three-pointers made per game. Zion, who has scored at least 28 points in two of the last three contests, should be the focal point of New Orleans' offense down low once again on Tuesday.
Brandon Ingram to score 20+ points (-280)
This is the safe play of the parlay—and, yes, it is safe even though as mentioned above Zion will probably lead the way for his team. If the Pelicans prevail by double-digits, which we need, you can be sure both Zion and Ingram will be productive. And there is certainly no reason why Ingram won't score at least 20. He has reached that mark in four straight games and in eight of the last nine. He is averaging 28.5 ppg over the past two outings while shooting 23-of-41 from the floor.
John Wall to record 8+ assists (+140)
The Rockets will be able to score…they just may not be able to contain the Pelicans to the extent that this develops into a competitive contest. Wall and Gordon are well-rested, so Houston—which is fifth in the NBA in pace of play—will once again play fast. More possessions obviously mean more opportunities for everyone involved. Wall delivered nine assists in the previous head-to-head matchup. He can definitely get to at least eight in this one.
Pickswise is the home of free NBA picks and predictions. Make sure to also check out our 'NBA parlays' and 'NBA prop bets' tabs for more expert picks.