NBA Friday same game parlay: Orlando Magic vs. Denver Nuggets (+1306)
March Madness has a day off in between the Final Four and National Championship, but the NBA is picking up the slack with a seven-game slate on Sunday. It is headlined by three nationally televised games: Lakers-Clippers, Warriors-Hawks, and this contest between the Orlando Magic and Denver Nuggets. All three are getting the same game parlay treatment they deserve. Let's take a look at the best such option for Orlando vs. Denver, and be sure to check out our full game preview for picks on the side and total.
Nuggets -16 (-108)
Over 213 (-110)
Nikola Jokic to score 30+ points (+300)
Will Barton to make 2+ three-pointers (-166)
Part of the value in same game parlays, of course, is that all of its components can be correlated if you so choose. That is the plan here, as productive performances by both Nikola Jokic would obviously help Denver's chances of dominating this game—while also propelling it over the total.
Nuggets -16 (-108)
Nothing bodes well for the Magic heading into this matchup. One, they just held a firesale at the trade deadline to officially announce complete rebuilding mode. Two, they are playing the second game of a back-to-back situation after getting humiliated by Utah 137-91 on Saturday. Three, they have to face a formidable Denver squad. Last but not least, number four: they are dealing with an illness that has ravaged the locker room and left them with only eight players available against the Jazz. The only thing that makes this game intriguing is that the Magic and Nuggets were recent trade partners. Aaron Gordon went to Denver, while Orlando received Gary Harris, R.J. Hampton, and a 2025 first-round pick. Showing no signs of any changeup in chemistry, the Nuggets have won four games in a row.
Over 213 (-110)
Jokic, Gordon, and Michael Porter Jr. should be able to wreak havoc on the Magic's frontline. Porter Jr. is averaging 20.0 points per game over the last week and will be a tough guard for the likes of Orlando forward Chuma Okeke. The Magic allowed the Jazz to score 137-points last night and with them being shorthanded it may be difficult to put together a better defensive effort tonight—and that's saying a lot! Although the Nuggets should have no trouble offensively, their defense is no better than mediocre. With Okeke, Terrence Ross, and Dwayne Bacon still on the squad, Orlando can at least reach the century mark. If that happens, Denver should be able to do the rest of the work to take this over.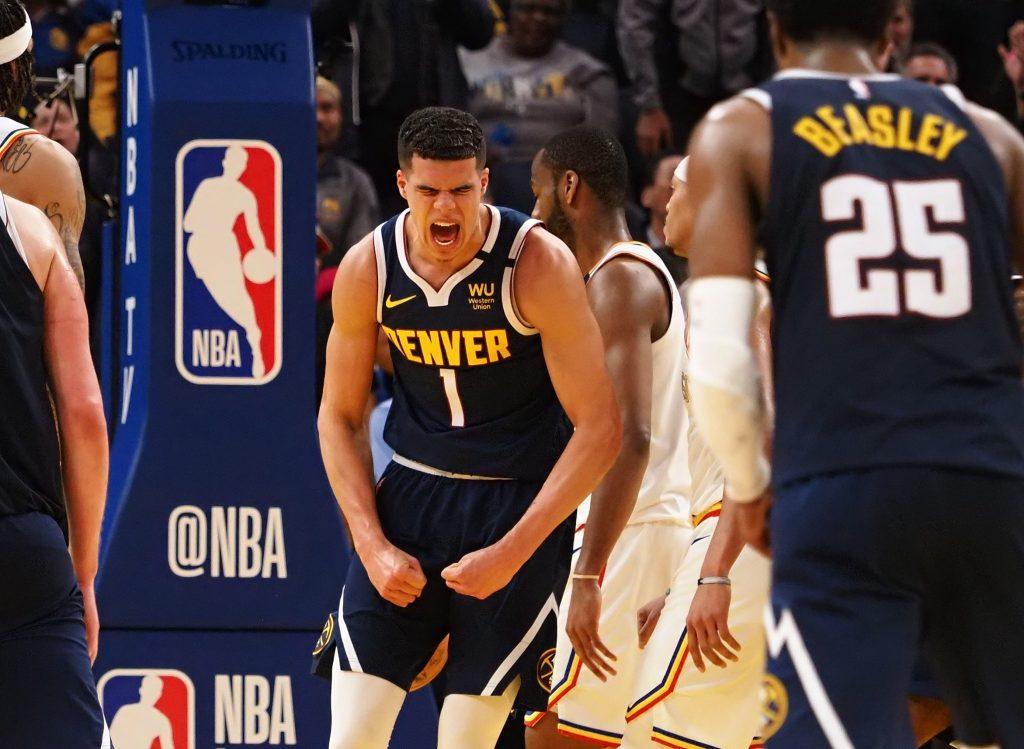 Nikola Jokic to score 30+ points (+300)
With Wendell Carter Jr. statistically being one of the worst defending big men in the league and Mo Bamba suffering with the illness going around, Orlando is unlikely to contain Jokic. Denver's star big man scored 28 points in a win over the Magic less than two weeks ago and that was when Gordon and Nikola Vucevic were still playing in Orlando.
Will Barton to make 2+ three-pointers (-166)
Barton went 2-for-7 from the land of plenty in the previous matchup against the Magic, which came during a stretch in which he drained at least two threes in eight of nine contests. The veteran out of Memphis cooled off briefly but regained his stroke to the tune of 3-for-6 shooting from deep in Thursday's defeat of the Clippers. Orlando just watched the Jazz go an utterly ridiculous 26-of-55 from deep on Saturday.
Pickswise is the home of free NBA picks and predictions. Make sure to also check out our 'NBA parlays' and 'NBA prop bets' tabs for more expert picks.