NBA Sunday same game parlay: Utah Jazz vs. Golden State Warriors (+1378 odds)
We are wrapping up the week with a nine-game slate in the NBA, headlined by matinee double-header on NBATV. It begins with Golden State Warriors hosting the Utah Jazz prior to a showdown between the Philadelphia 76ers and the San Antonio Spurs. Both contests are getting the same game parlay treatment they deserve. Let's take a look at the best such option for Warriors-Jazz, and be sure to check out our full game preview for picks on the side and total.
Jazz -9.5 alternate spread (+128)
Mike Conley to make 3+ three-pointers (-120)
Andrew Wiggins to score 20+ points (+235)
Part of the value in same game parlays, of course, is that all of its components can be correlated if you so choose. That is some of the plan here. We feel good about Utah's chances to win big on Sunday, and Mike Conley dialing long distance at least a few times would obviously go a long way in that effort. At the same time, however, plays that aren't correlated drive up the overall payout of the parlay. That's the case with predicting a big game for Andrew Wiggins, but even if the former No. 1 overall pick delivers a lot of points the Jazz should still be able to take care of business.
Jazz -9.5 alternate spread (+128)
The Jazz eased past a depleted Houston team on Friday to open up their second half of the season. They did not cover the whopping 19-point spread, but that was only because they didn't feel like it. Utah was winning by more than 20 before calling off the dogs. Meanwhile, the Warriors hit a lull going into the all-star break and lost their first game afterward. They have now lost four in a row overall and Utah is not the team you want to be facing when you are desperate to end a skid. Not only are the Jazz one of the best teams in the NBA, but they also match up well with Golden State. In Conley Jr. they have someone who can doggedly guard Curry, and the way they shoot the ball they can break any game open. This could very easily result in a double-digit margin.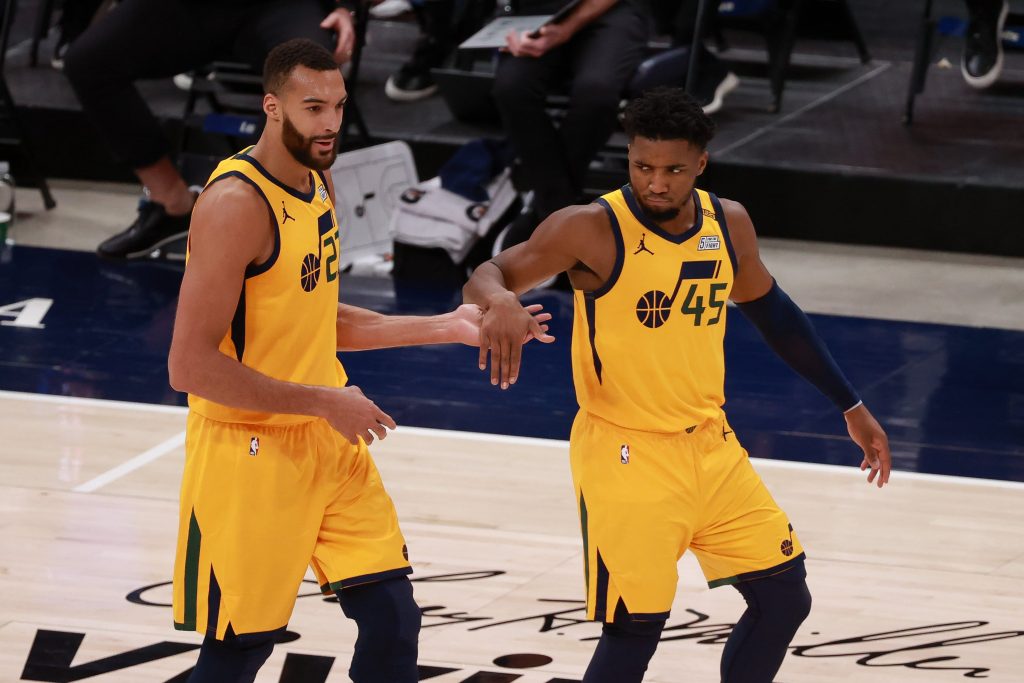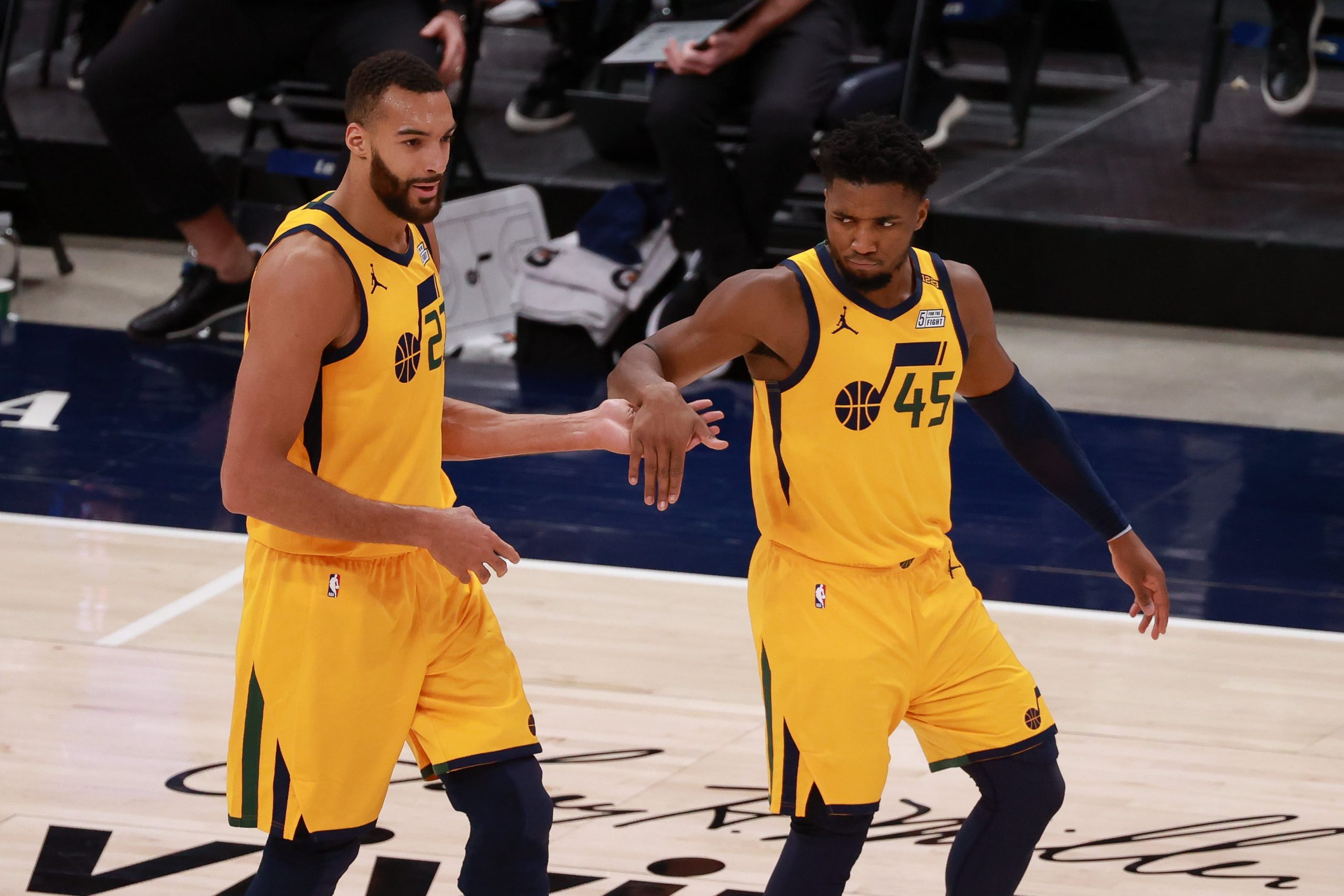 Mike Conley to make 3+ three-pointers (-120)
The three-point contest was arguably the highlight of all-star weekend, an epic duel between none other than Curry and Conley. Curry won it, but Conley threw everything but the kitchen sink at him—both in the first round and the final. Something similar could transpire in a game situation on Sunday. Golden State is not good at defending the three-pointer (bottom 10 in both three-pointers allowed per game and three-point percentage allowed) and just watched the Clippers drain 18 in a 130-104 L.A. romp on Thursday. Conley went 5-for-9 from the land of plenty against the Warriors on Jan. 23, when Utah rolled 127-108.
Andrew Wiggins to score 20+ points (+235)
Wiggins scored only 13 points in the previous meeting with the Jazz, but it was such a blowout that he logged just 25 minutes. He was actually efficient in the shooting department, going 5-for-9 from the floor and 2-for-3 from deep. Utah is the best team in the association at guarding the three-point line (10.8 triples allowed per contest), whereas it is among the worst in points in the paint surrendered. With Conley and company protecting the perimeter and Gobert handling rim duties, the mid-range game is where opponents need to find success. That is where Wiggins excels.
Pickswise is the home of free NBA picks and predictions. Make sure to also check out our 'NBA parlays' and 'NBA prop bets' tabs for more expert picks.